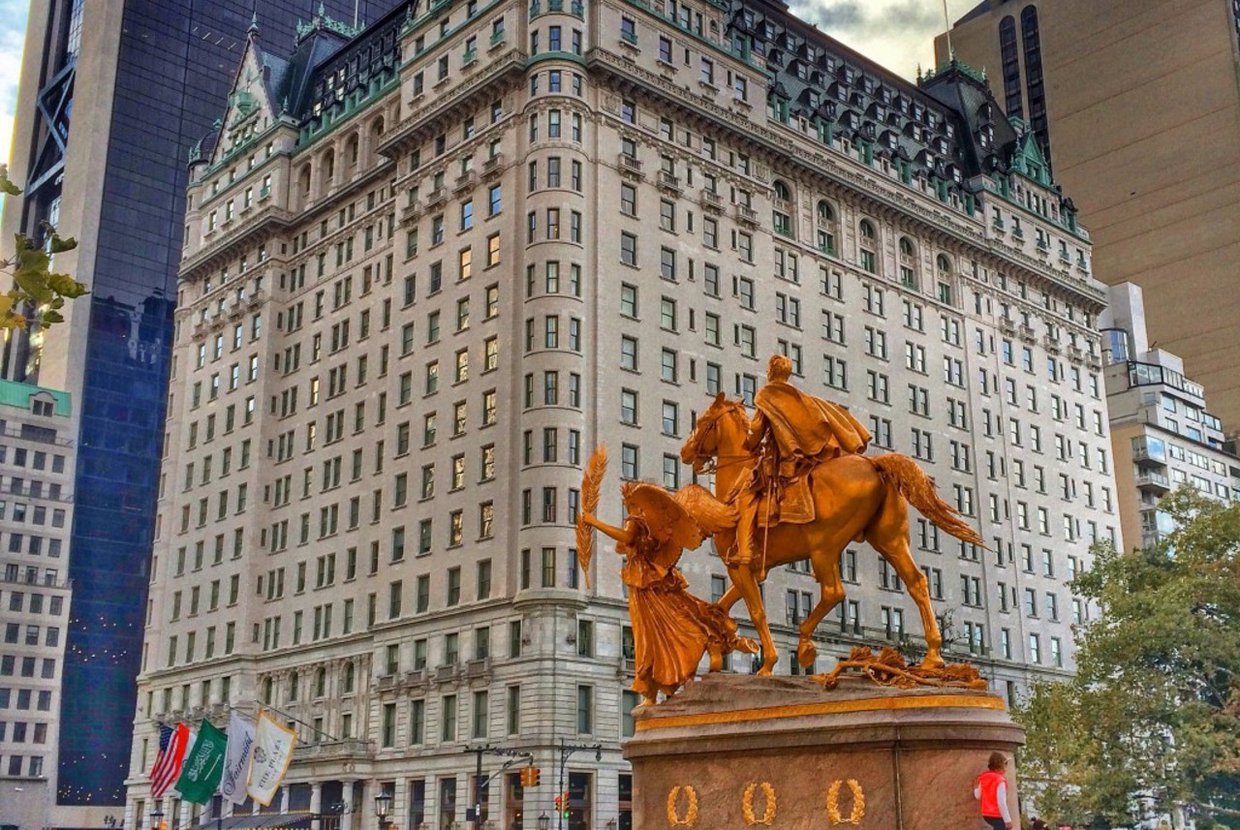 As of March 16th, New York's iconic luxury Plaza Hotel, will go on the auction block next month. According to Bloomberg Business, "Billionaire brothers, David and Simon Reuben hold the mortgage on the five-star hotel and have scheduled a foreclosure auction for April 26."
Next month's auction falls in the shadow of the scandal of previous owner, the Indian Financial Group, Sahara India Pariwar. Currently, Sahara India's founder and chairman, Subrata Roy, is serving time in a jail in Tahir, India. Subrata Roy faces charges as the result of 3.9 million dollar refund suit in India. Unable to make bail, Roy attempted to leverage the Plaza and the London's Grosvenor House, but still remains in custody.
New ownership is hardly a new concept for the Plaza Hotel, as it has changed hands several times over the course of its 110 year history. Most notably, presidential candidate, Donald Trump, who purchased the hotel in 1988 for 407 million dollars. However, with his ownership came a controversial remodel, where parts of the building came out "chintzy." Also came a swift change of economic tides in the early 90's, and as the real estate market went downhill, Trump sold the Plaza to avoid personal bankruptcy.
Despite its longstanding presence in New York, the Plaza is an expensive property, making it difficult for owners to keep long-term. That being said, Donald Trump's short lived ownership of the Plaza symbolized his place in old-money New York history.
The Plaza first opened its doors on October 1st, 1907, and was originally intended to be a residence hotel for wealthy New Yorkers. However, nightly visitors could rent rooms for as little as $2.50 a night, keeping in mind decades of monetary inflation, of course. The Plaza's conception came from the minds of financier, hotelier and business owner: Bernhard Beinecke, Fred Sterry, and Harry S. Black. They spent an "unprecedented" 12 million dollars on construction of the 19 story building. As of today, the Hotel's website includes a list of common amenities like "white glove butler service, 24 carat gold plated and white marble vanities." Not to mention, three in-house spas and uncommonly large rooms by New York Standards.
Perhaps you remember seeing the Plaza in Alfred Hitchcock's film suspense, crime thriller North by NorthWest? Or in the classic Eloise children's books, where the main character, a confident six-year-old named Eloise, lives at the "tippy-top floor" of the luxury residence. For decades, the Plaza, hung a portrait rendering of the fictional character on the walls of the lobby.
The Plaza's history and fantastical interiors represents a fantasy and aspirational New York lifestyle. However, its luxury facade does not reveal the behind the scenes jostling for its acquisition.