NYC Seller Stories: Charles Saunders
Nikko Espina
| March 28, 2016 | Published in
Elegran Insider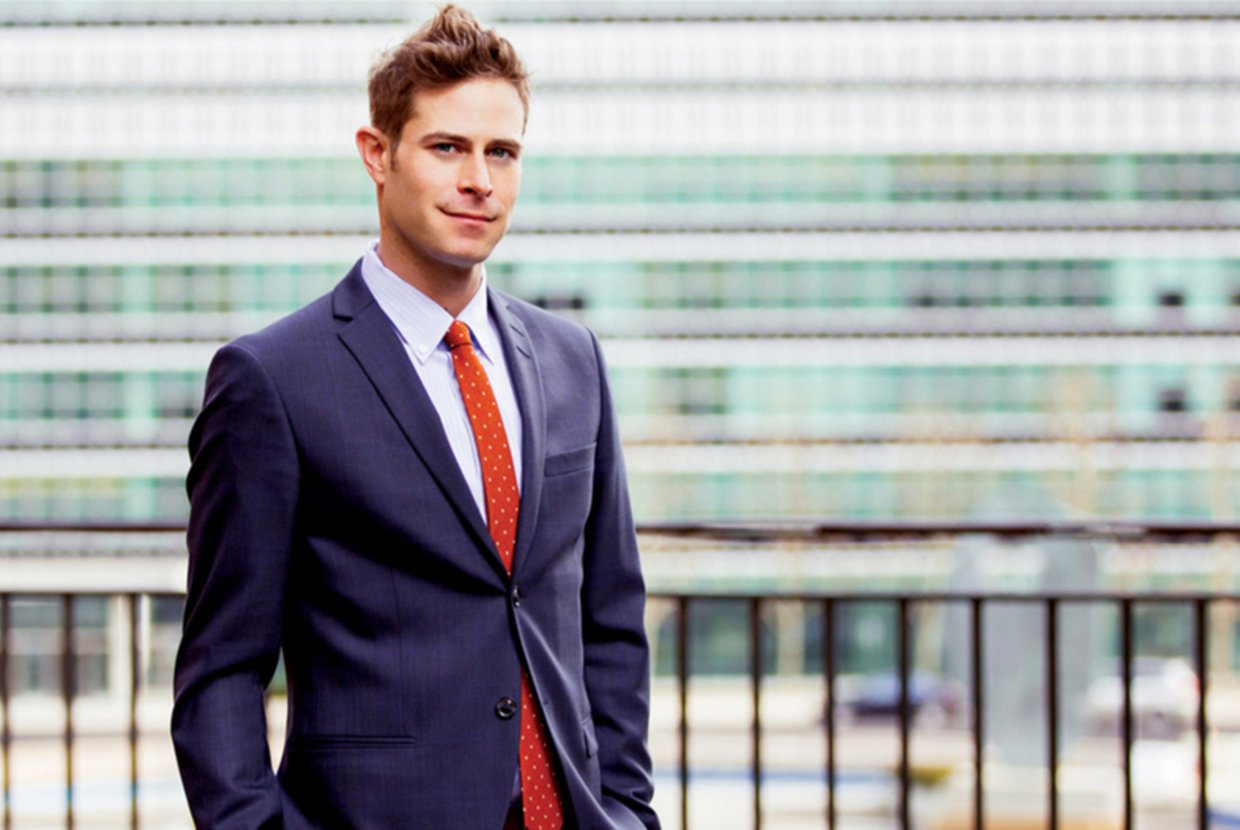 "Working in real estate has granted me the luxury of understanding what is truly important to me in my home — bluntly, what my money's worth, and what makes me happy."
Charlie Saunders is a bright-eyed Jersey native turned proper real estate professional. He brings an unparalleled commitment to his work, helping clients decipher and obtain their real estate needs. Charlie is as passionate about connecting with people as he is for his love of music. His fiery conviction, enthusiasm for real estate, and dedication to his clients make him an invaluable guide for anyone navigating through the NYC real estate market.
What's your academic/job background?
I am a Villanova graduate with a B.A. in Communications and Media. Before Elegran, I had an extensive career in market research and advertising technology where I specialized in product development and consulting services. From The Nielsen Company, to Getty Images, to tech-startups, I provided tailored solutions to meet the unique needs of each client.
How did you get into real estate?
Loaded question, but simple answer is through my elementary school friend. When I was 5 years old, my second family introduced me to the construction business and real estate investments. Today, I have both my New York and New Jersey real estate license.
I am a dreamer by nature, passionate about helping others pursuing their dreams, and investing has always been a strong interest of mine.
What drew you to Elegran?
After an extensive corporate and tech-start up life, coupled with a longstanding interest in real estate, I naturally transitioned into the NYC real estate industry. I am now thrilled to call Elegran my home and humbled to work with such experienced brokers and a supportive team of people. Also, being able to work with a team as diverse as Elegran's, with people from all over the world and different career backgrounds, is incredible.
Favorite part of the job/industry?
The same reason I love working at Elegran, I get to work with people from all over the world. Every client is unique. Every person is individualized in terms of their career, personal interests, style, décor and ultimately their home dreams.
Favorite neighborhood and why?
The West Village, for its pre-war charm, neighborhood vibe, great restaurants, and proximity to all parts of the city, it's my go-to NYC place. I also dig Williamsburg because of its explosive music life and the fact that I always discover a bunch of hidden gems when I'm there.
Favorite closing?
It was a penthouse in Park Slope, Brooklyn. This experience was particularly rewarding and fun for many reasons. My client was international and could not physically be here to secure a place for her son. Through FaceTime and meeting a few of my client's American friends, we ensured my client was confident with her new home for her son's bright future. Ironically, Park Slope was the first NYC neighborhood I lived in when I moved back from Chicago. So there is a special place in my heart for my client and her son.
This or that: new construction or prewar?
Tough choice, I have a soft spot for prewar charm but an overwhelming enthusiasm for new construction and the evolution of NYC skyscrapers. Both offer many pros! New construction also adds the excitement of early investment opportunities, which I am always in pursuit of.
Describe your ideal NYC apartment?
No doubt a brownstone all the way in the West Village. A charming brick fireplace wall with an open granite kitchen as I love to cook— especially Sunday pasta dinners. Private balcony with 360 views. Also, a music man-cave where I can work and dream in my own creative environment.
Favorite NYC annual event?
The Big East Tournament and 4th of July.
What unique skills or abilities help you accomplish your goals?
Perseverance, dedication, hard-work, and creativity, as well as my character of principle, empathy, and passion for helping others pursue their dreams. I love what I do and I am very fortunate to have the opportunity to work alongside experienced brokers.
What do you think are the up and coming neighborhoods in NYC?
Harlem, since it's very affordable and accessible with express trains to zip downtown. New construction sites continue to be on the rise uptown. Financial District is interesting; there is always new construction and prices are moderate. Once the 2nd Avenue subway line is in full effect, the Upper East side could make a big shake with new construction, such as the Easton on the rise.
Does working in real estate influence your own home (in terms of interior design, location, price range, etc.)?
Yes, NYC is uniquely diverse, from culture, to art, to history, to character. Working in real estate has granted me the luxury of understanding what is truly important to me in my home, and bluntly, what my money's worth, and what makes me happy. It's vital to feel amazing in your place; space is not everything. I'd choose charm, privacy, and tasteful décor all day over a massive home with no character.
What's the best advice you can give to first time buyers of NYC real estate?
When you feel an emotional attachment to your potential new home, listen to yourself. Your gut is usually right. At Elegran, we always have your best interest in mind, so rest assured.
What are your future aspirations?
Helping early investors and young couples with their future, as well as making my own investments in NYC real estate. As for personal fun, I am an amateur guitarist, so the kid in me still has this drive to write my own songs someday, travel the world, and buy a summer beach home somewhere in New Jersey, where my roots are.
Any predictions for the future of real estate?
The Hudson Yards project will be the first monumental, new construction development site that will begin to transform the NYC skyline into the world's most futuristic city. I also predict East Brooklyn will have tons of investments on the rise.
If you'd like to contact Charles, he can be reached via phone at 212-729-5712 ext. 168 or by email at charles@elegran.com.