NYC Seller Stories: Zino Angelides
Helen Olivo
| March 15, 2016 | Published in
Elegran Insider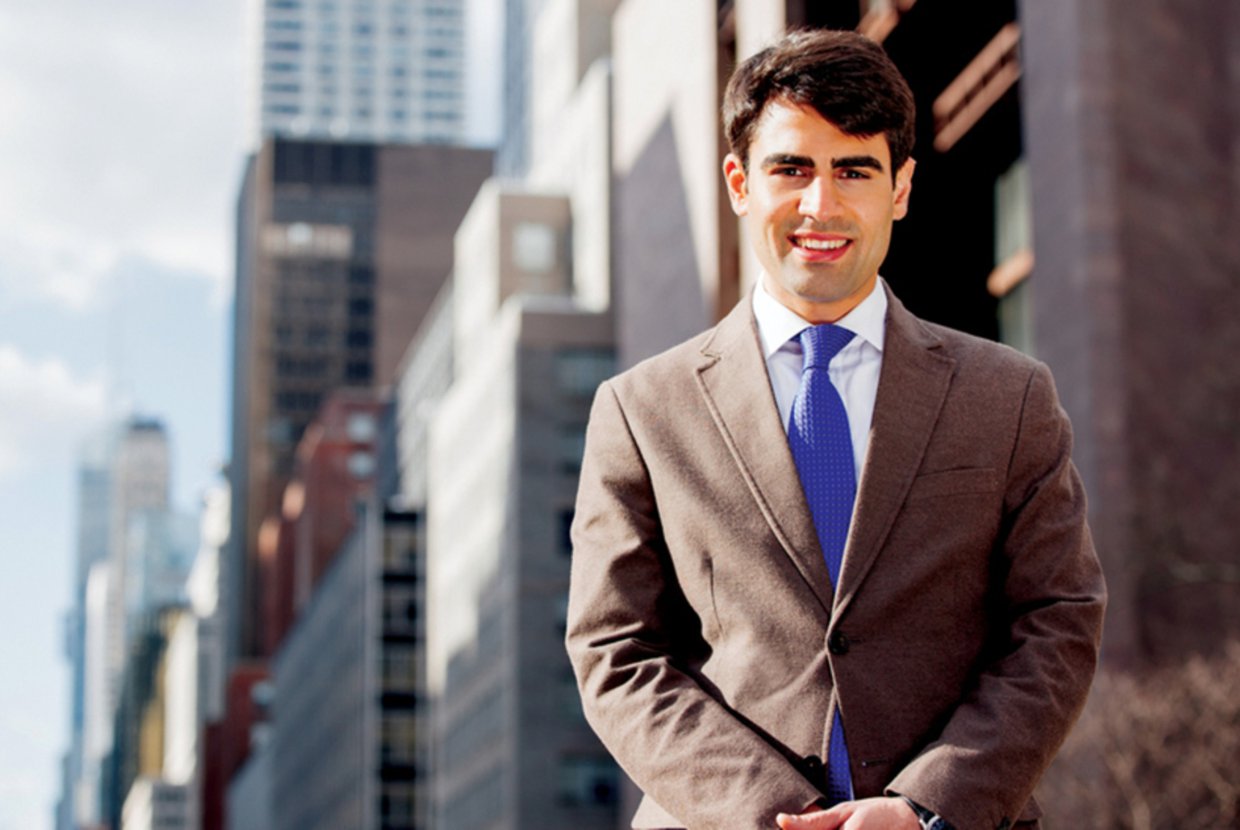 "I attribute success to three things: consistency, patience, and preparation for rejection. If you can balance all three together, you can be successful at anything."
Meet Zino, one of Elegran's newest additions to the Sales Team. It would be an understatement to call Zino well-rounded, possessing experience in the automotive industry, the military, high-end hair products, and now, real estate.
Q: Tell us about your academic and job background, and how you got into real estate.
I finished at the American International School at Cyprus when I was 16, where I specialized in motor vehicle maintenance and motor sport for the World Rally Championship. After finishing there, I took some business courses in Birmingham, England at Bournville College. Once I finished my diploma at the age of 19, I went back to Cyprus to join the military service for 6 months whilst working for my father and his company, a family business in the distribution of Paul Mitchell hair products and MoroccanOil. I started off in the field as a sales consultant and moved up to become a sales director over a 5 year course. I owned a portion of the company, which I sold. The biggest challenge for me was having the patience to come to America, which took about two years.
Q: Did you always want to come to America?
Three years ago, I came to the city for marketing and sales training. I was here for 10 days and I saw New York in its entirety. I really liked the idea of the city and thought, "this could work." About a year later, I started the application process, but those ten days were the reason I wanted to come here.
Q: What has become your favorite part of the industry?
I think it's meeting new people and building knowledge over time with different challenges that I come across. Whether it's a condo or co-op, sale or rental, or just general insight into how each building, policy, and board works. But I love trying to find the target apartment for each client, whether it's a rental or sale. I think the challenge is to actually define quality service to them, which might not be quality service to someone else. Expectations are different for everyone, and that's 50% of the game.
Q: Is that the greatest challenge?
Knowing particular interests; whether it's a 6-family in Queens, Brooklyn or here in the city, or a one-bedroom in the city. Every case is different and has to be handled in a specific way. It takes time to acquire the knowledge to be able to do that.
Q: Do you have a favorite neighborhood?
I'd have to say my favorite is the West Village. It's a place that can't have tall buildings since the law doesn't allow it—it's a protected area. However, I also like the Upper West Side. It's very up-and-coming because of the larger luxury high rises. Harlem, too.
Q: Do you like to do anything in particular in those locations?
West of 10th Avenue in the West Village is really close to the water, and it's near Greenwich St., and I like that. It's in a prime location but it's also very quiet at the same time. It's relaxing in the evenings, especially if there's good weather, and there are lots of opportunities for fine dining.
Q: What's your ideal NY apartment, and do you prefer new construction or pre-war?
I like a combination; a renovated pre-war building, which is a balance. New developments are one thing, and obviously, landmarked prewar buildings that can't go anywhere, are another. I love a prime location.
Q: Where are you living now?
I live in Astoria, Queens.
Q: What's your favorite NYC annual event?
I would say the marathons are nice, but I don't participate in them. I like to see different countries coming together to run throughout the city.
Q: What do you attribute to your success?
I attribute success to three things: consistency, patience, and preparation for rejection. If you can balance all three together, you can be successful at anything.
Q: You've already mentioned the Upper West Side, but what do you think are some other up-and-coming neighborhoods?
Morningside Heights, Washington heights, anywhere a lot of new construction projects are developing. Astoria and Long Island City, too.
Q: Has working in real estate influenced the way you think about the city?
I think each building has its own aesthetic, in terms of how it's constructed and its design. You get different feelings laterally without even thinking about it, you become a more artistic and creative person at home and in the field.
Q: Do you have any advice for first time buyers?
I think the most important thing is to understand the math behind financial repayments. That way you don't tie your shoes together if your repayments are too high for your income. To cut it short, mortgage repayment should not exceed 40% of your income, whether it's a single or a combined income.
Q: Does that number ever change because of the costs of living in manhattan?
Yes and no, depending on the specific situation. Depending on where you work, if you're in a secure position, whether you know if your income will gradually increase—most people do take that risk, but it's also important to factor in other variables that one might not see in the beginning, such as repairs or maintenance.
Q: Do you have any predictions for the future of real estate?
Manhattan will always be the hub because it's its own universe in how it operates, completely independent from any other state. It's a safe haven; it's more secure than any bond—whether you're investing in your own personal home or investment income product, for future growth in both return on investment and capital appreciation. Manhattan doubles in value every 15-20 years, which goes for every property. Statistics show it. There are declines here and there, but if you're in it for the long haul, there is healthy room for growth.
Q: What are your future aspirations?
I would like to continue practicing in real estate, working solely on the higher end of the condominium apartment purchases, as well as multi-family homes in Queens and Brooklyn. In the future, I would also like to see myself investing in these kinds of real estate properties.