NYC Seller Stories: Ali Petlin
Helen Olivo
| March 08, 2016 | Published in
Elegran Insider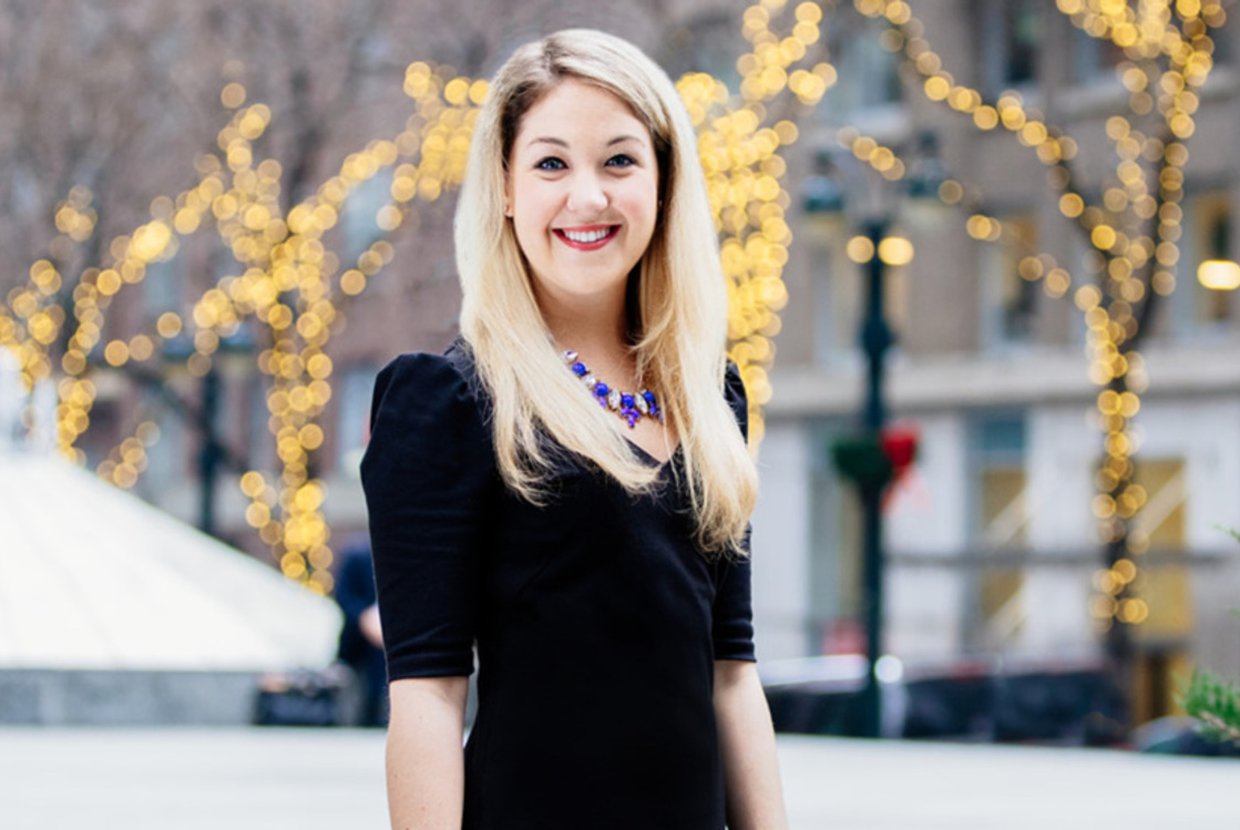 "The importance of having a broker is to guide you in the right direction, and if you have the right agent, you're saving a ton of time."
Meet Ali Petlin, one of our newest additions to the Elegran team. A San Antonio, Texas native, Ali grew up working in her family's real estate firm. She came to New York City to take classes at the Fashion Institute of Technology and completed an internship with Betsey Johnson. After graduating from The University at Texas at Austin, Ali knew she wanted to make the move to the big city.
Q: Tell us about your background and your transition into real estate.
After graduating, I moved to the city where I immediately began work with a destination management company. I was on the operations team as a coordinator and then promoted to manager. I worked with them for a little over four years, and it was phenomenal! We worked with Fortune 500 companies coming into the city, handling the minute they got off the plane to the minute they got back on, which meant hotels, transportation, meetings, galas, dinners, tours — we covered NYC top to bottom.
Then I started looking down the road 5-10 years — what do I want to be doing? I took some real estate classes then had interviews with about 10 different companies. I narrowed it down to Elegran, and now, couldn't be happier that I'm here!
Q: What's your favorite aspect of the industry?
I love working with people, and in real estate you're constantly handling different types of people. While in the event world I was doing the same, it was never with family and friends. Since I began two months ago, most of my clients have been friends from Texas and people I know from the city. It's a wonderful mix of work and home, and I'm getting to know the city even better than I did before — it's fun getting a better idea of how people live from Harlem, to the Financial District, to the Bronx, to Long Island City.
Q: What are some of the biggest differences between the housing markets of Texas and NYC?
In Texas there are rentals, but that's not what the market is focused on. When buying a home in Texas, you can spend a million and have few acres, or in NY, spend a million and own a studio. Of course, everyone went through the economic downturn, but San Antonio actually stayed very strong, similar to New York. San Antonio continues to boom, as it has in the past.
Q: What's your favorite neighborhood and why?
I've lived in Fort Greene, East Village, and now I live in South Williamsburg. All very different, and I love them all. But I think my top choice is Tribeca. My great aunt and uncle bought a building there before anyone went to Tribeca, which was smart of them, and they still have a loft there. My cousin, who's a photographer, lives there and when she goes on shoots I come along, so I get to pretend from time to time that I live there. I love the area, I love the feel of it.
Q: What is your ideal apartment?
People assume it's a big apartment like the ones you see on Gossip Girl, and I say, "That's not really normal for most of New York!" My ideal is the classic New York apartment — floor-to-ceiling windows, a corner loft, with columns inside of a huge open space. I like brownstones with an old feel on the outside, but gut-renovated inside; it gives you character, but it's not cookie-cutter. White marble on the inside, a white backsplash in the kitchen, that's what I love.
Q: Since living here, what's your favorite thing to do around the city?
I'm a big theater-goer, so Broadway of course! But I'm also a part of NY Theatre Workshops, where they produce a lot of shows that transfer to Broadway. I'm also a huge sports girl. My dad flies up for the NBA every season — with season tickets! And during the summer, it's Yankees and Mets games.
Q: We know what you love about real estate, but what are some challenges you've faced?
I've been taking clients for a little over two months, so just finding the right space for everyone. Listening to what people want and capitalizing on their needs. Learning the specifics of buildings, and adjusting to the learning curve. Expectations are sometimes out of sorts for people moving into the city — I like to help them on being realistic, on knowing what they want, choosing between spaces and locations.
Q: What do you think are the up-and-coming neighborhoods in NYC?
Everywhere is being renovated! But I'm a big fan of Central Harlem, there's a Whole Foods moving to 125th St. I think that area is ahead of the curve, it's a safe risk to invest. Brooklyn neighborhoods are on the map right now, like Crown Heights and Prospect Park.
Q: What's your best advice for first time homebuyers?
Get pre-approved, so you know what is realistic and what you're working with. Do your due diligence up front and then know what you're looking for; that goes for rental and sales.
Q: What are some of your future aspirations?
To be a top producer. To keep working and closing one deal at a time.
Q: Do you ever want to return to Texas?
I visit, I have to get my fill of Tex-Mex! New York is my favorite city, though.
Q: What are some places you'd recommend to newcomers?
Whenever my friends or family visit, I make them word documents listing places to visit, including maps. But top things are definitely The High Line, Chelsea Market, the Whitney Museum, and Central Park. The Staten Island Ferry is free and goes around the Statue of Liberty. In the Financial District, there's One World Trade, a Museum, and even a famous bar. I'd tell them to go to West Village for music, and the Lower East Side for a food tour.