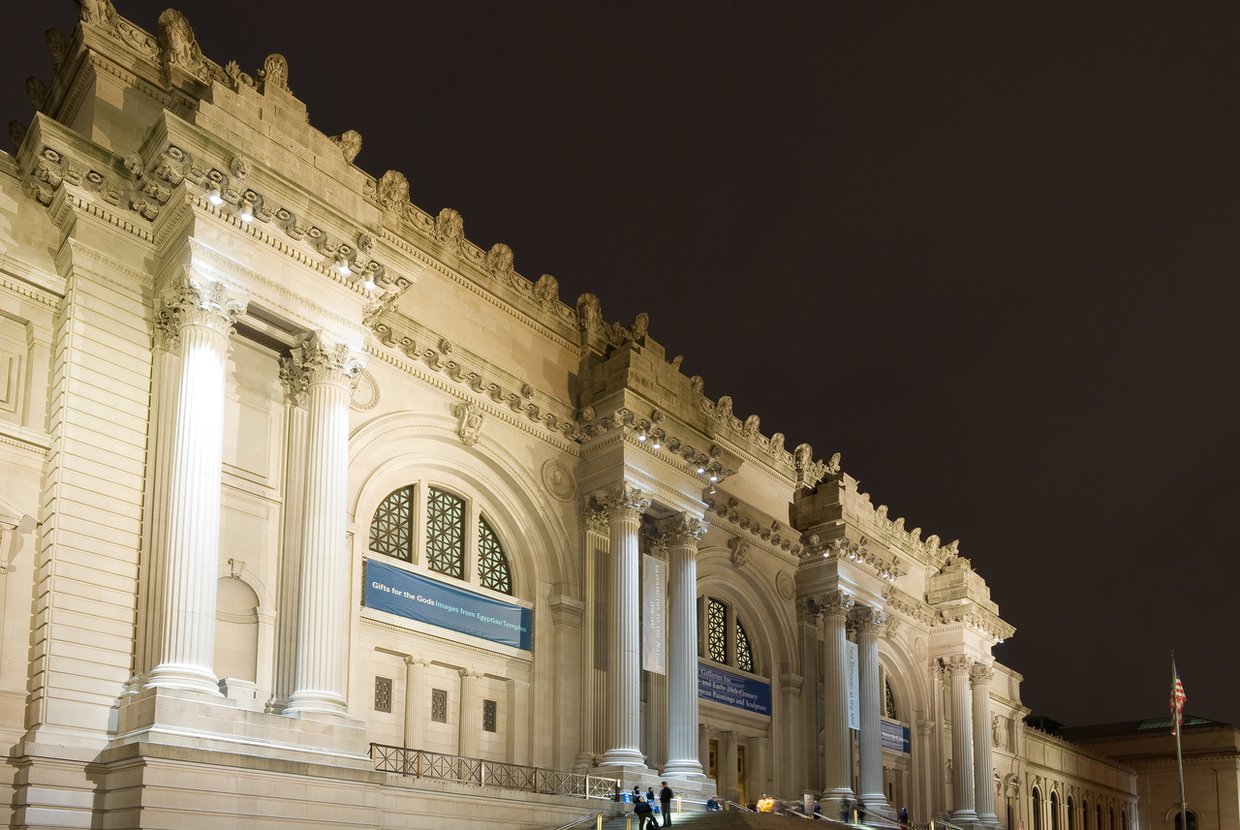 Curbed (whose snappy redesign we can't get enough of!) just published their Winter New York Pocket Guide, and among its many gems were Museum Mile must-sees.
Museum Mile runs the length of upper Fifth Avenue from 82nd to 110th Streets–swathing through Carnegie Hill, Lenox Hill, and the Upper East Side– one of the densest pockets of culture in the world, containing nine historic museums. Let's take a walking tour of these essential institutions of arts and culture:
82nd Street- The Metropolitan Museum of Art- David Chipperfield's proposal for a newly designed Modern and Contemporary Art wing will add 180,000 sqft of exhibit and rooftop space to the iconic museum, originally designed by Calvert Vaux. The Met is home to works of art from every corner of the globe, spanning over 5,000 years of world history. Current exhibitions include "Design For Eternity–Architectural Models From the Ancient Americas" and "Vigée Le Brun–Woman Artist in Revolutionary France", on display through September 18 and May 15, 2016, respectively.
86th Street- Neue Galerie- The Ronald S. Lauder's Neue Galerie is a celebration of German and Austrian artwork, particularly those from the early 20th century. The gallery was conceived by art enthusiast and philanthropist, Ronald S. Lauder and art dealer, Serge Sabarsky. When Sabarsky died in 1996, Lauder went on to have their vision realized by opening the museum as a tribute to his lifelong friend and partner–indeed, the ethereal dining room in the museum is named Cafe Sabarsky in memoriam. The two exhibition floors are home to renowned artists like Gustav Klimt and Egon Schiele, influential architects such as Otto Wagner and Ludwig Mies van der Rohe. If it's been awhile since you visited this elegant Old-World gallery, now is the time–catch an exhibit showcasing Edward Munch and Expressionism on display through June 13, 2016.
88th Street-Solomon R. Guggenheim Museum- This iconic landmark by the legendary architect Frank Lloyd Wright is a seminal piece of modern architecture and a stunning work of art in its own right; any museum goer who has graced the interiors of this cylindrical gallery knows it is a transformative experience. Named after Solomon R. Guggenheim, the famous art dealer and philanthropist, The Guggenheim houses a vast collection of Impressionist, Post-Impressionist, Modern and Postmodern works from around the world. Current exhibitions include, "Kandinsky Gallery," a showcase of Vasily Kandinsky's pioneering abstract painting from the early to mid 20th century–on display through Spring 2016.
89th Street-National Academy of Design and Museum of Fine Arts- For almost 200 years, The National Academy has been an active community of museum-goers, students, artists, and cultural enthusiasts. The National Academy School and Museum's mission has been building and sharing the heritage of the arts. Through a team of esteemed architects and artists known as National Academicians, The National Academy makes art accessible to all through education and exhibition. Such world renowned academicians have included Frank Lloyd Wright, Frank Gehry, and Cindy Sherman. Current exhibitions include, "Miriam Shapiro, A Visionary", which displays the works of the feminist artist who pioneered the landscape of mid to late 20th century art–on display through May 8, 2016.
91st Street- Cooper Hewitt, National Design Museum- A branch of the Smithsonian Institute, the Cooper Hewitt, National Design Museum is the only museum devoted to advancing the knowledge of contemporary and historic design in the country. This year marks the Cooper Hewitt Design Triennial, and this fifth installment, "Beauty"–on display through August 21st, 2016– focuses on aesthetic innovation in contemporary design.
92nd Street- The Jewish Museum- Founded in 1904, The Jewish Museum was the first institution to explore Jewish art and culture in the United States. It houses a collection of close to 30,000 pieces of Jewish art and culture, from paintings and sculpture to ethnographic material and broadcast media. Current exhibitions include "Unorthodox", which features 55 artists practicing mixed medium genres to highlight and explore the effects of unorthodox concepts on traditional convention–on display through March 27, 2106.
103rd Street- The Museum of the City of New York- Founded in 1923 as a private not for profit by the Scottish populist Henry Collins Brown, The Museum of the City of New York connects the city's vibrant past, present, and future to the public by celebrating its diversity,constant growth, and transformation, focusing on the diversity of the city's distinct character. Current exhibitions include, "Chris 'Daze' Ellis: The City Is My Muse"–on display through May 1, 2016–which depicts street-inspired canvas pieces celebrating the energy and vibrancy from a former graffiti artist born and raised in New York City.
105th Street- El Museo del Barrio- The leading Latino cultural institution in New York City, El Museo del Barrio invites patrons to explore and celebrate and collections and exhibits in a myriad of mediums–from film and visual arts to inspired dance and graphic arts. On display now through May 21, 2016 is "The Illusive Eye: An International Survey on Kinetic and Op Art". It explores the concept of illusion in Op art and geometric abstraction with showcased works of influential artists from 17 Latin countries.
110th Street- The Africa Center- Formerly known as The Museum for African Art in Long island City, The Africa Center's new building was designed by starchitect Robert A.M. Stern and is the first new building to join Museum Mile since The Guggenheim debuted in 1959. The center is a nonprofit institution that serves the community as a place to experience and engage in contemporary African culture by operating both locally and globally to transform the public's knowledge of the continent's heritage, vibrant present, and future vision. The center, which is slated for completion this year, will feature digital multimedia displays of art, theater, music, dance, and film, alongside scholarly symposiums and press conferences. There will also be approximately 10,000 sqft of gallery space devoted to showcasing traditional and contemporary African Art, both curated by The Africa Center and in collaboration with other institutions.