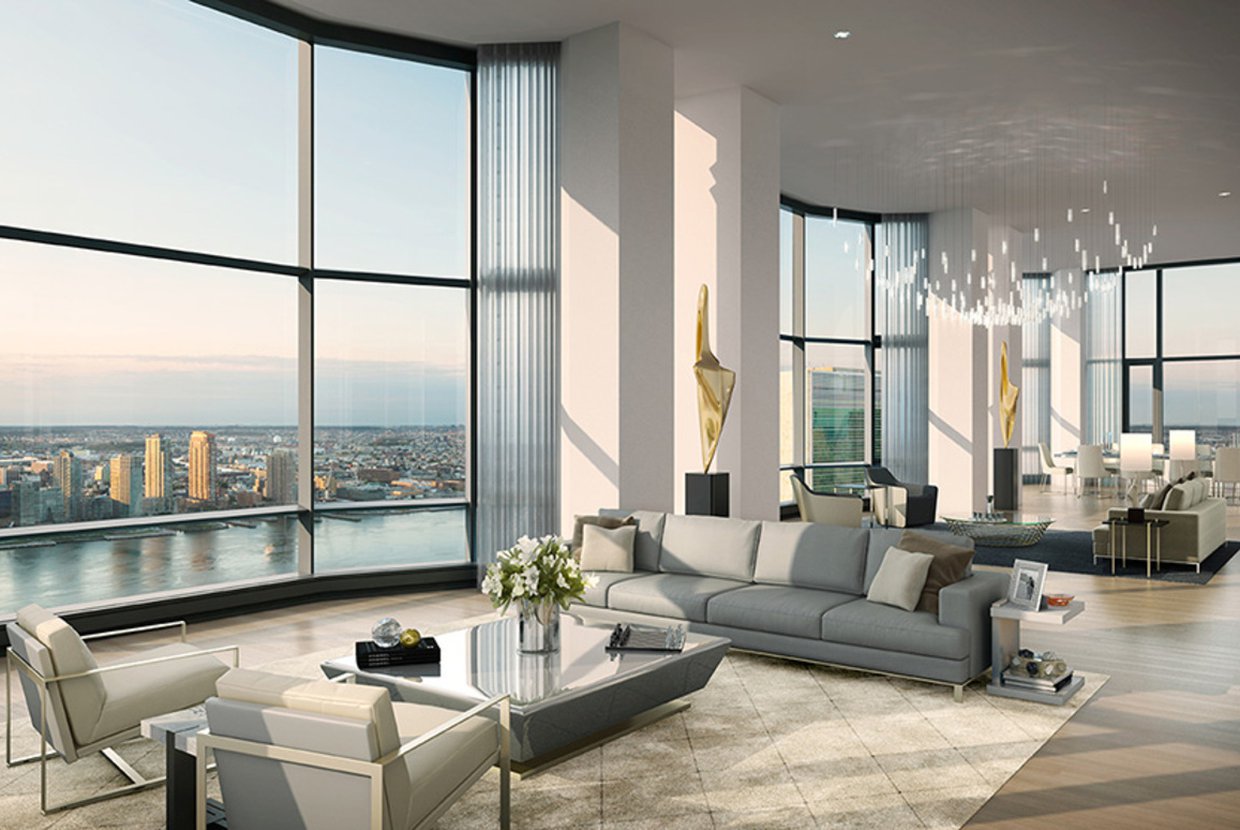 Interior design trends can act as a glance into an era, and naturally, they change from year to year—wondering what's taking over interior design in 2016? We've compiled the most popular interior design trends you'll see in luxury condos and homes this year.

Soft and Neutral Colors are popular this year for their calming effects. Homeowners are seeking an oasis to get away from the excitement of daily life. That's why experts are claiming that soft hues like rose quartz and serenity light blue are leading interior design colors in 2016. Not only are we looking at lighter, more neutral hues, like bone, ivory, alabaster, and cream, but also limiting colors to just one or two to a room.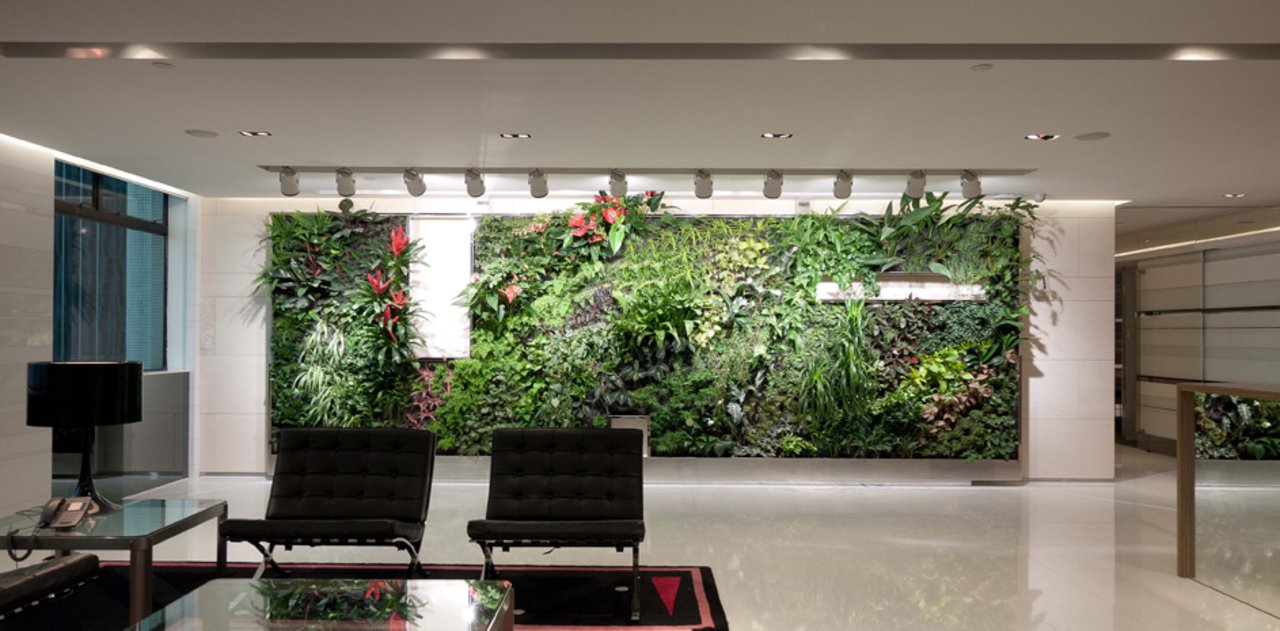 Bringing in the Outdoors is another recurring design concept this year. Glass walls, sunrooms, living walls, and floral fabric designs are all conducive to creating open and airy living spaces connected to nature. The combination of natural elements such as wood and stone adorned with rose gold and brass metal accents attribute to this elemental styling. Mismatched materials, such as dark wood and white marble create "rough luxe," both raw and refined. We can see this in the Penthouse at the Cast Iron House, where cantilevered glass walls open up to a terrace.
Minimalism and Transparency
Designs with simple furniture and accents create the illusion of more space, and space equates to luxury, for many. We're seeing "barely there" kitchens with no upper cabinetry. Opacity is a thing of the past with transparent cabinets in the kitchen, large windows, and glass shower rooms in the bathrooms, enhancing the flowability of a floor plan.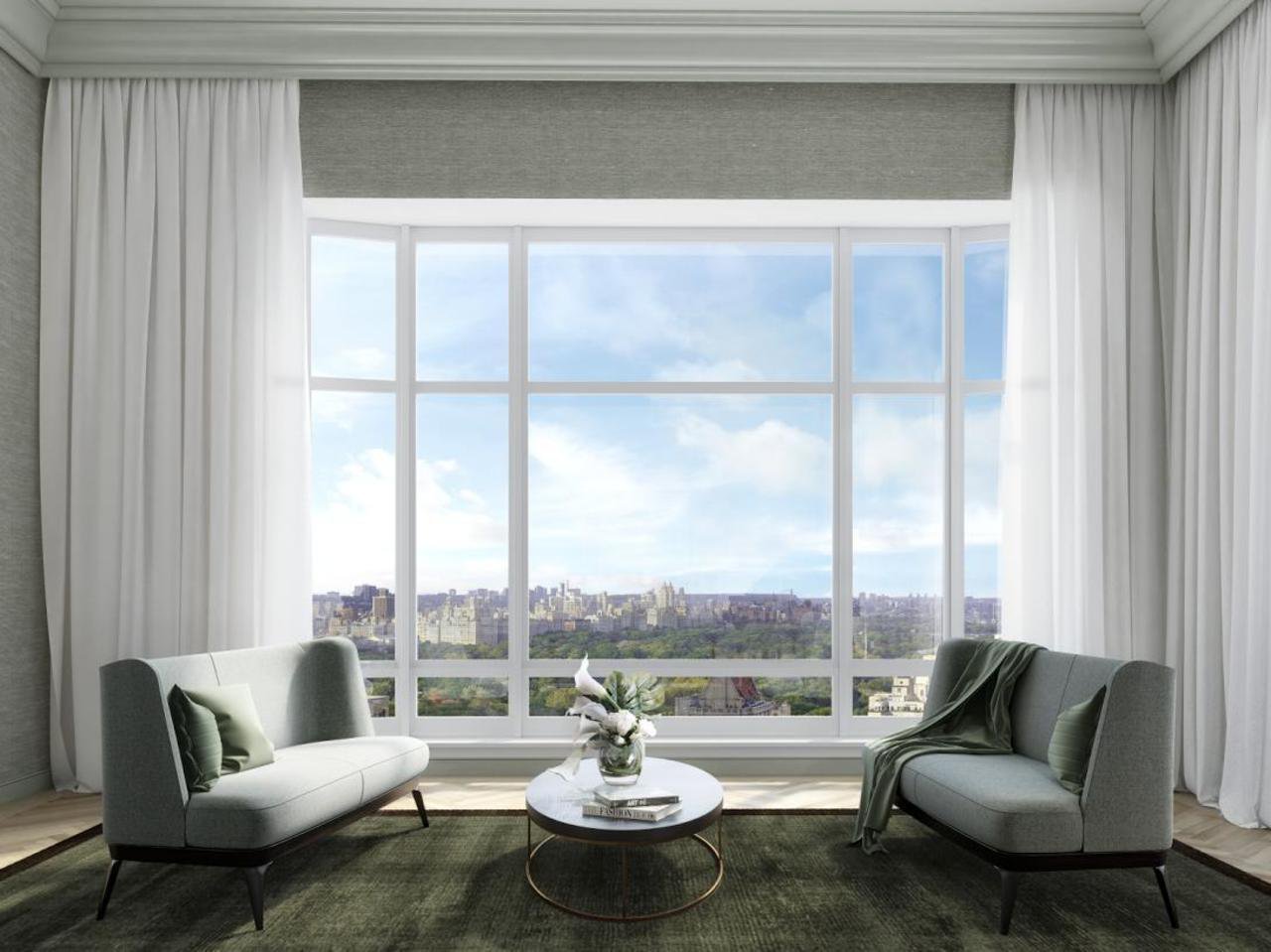 Since high ceilings are usually present in luxury high-rise condominiums, floor-to-ceiling windows are giving us breathtaking views and natural lighting, drawing us away from curtains or lighting fixtures; we can see an example of this in a penthouse at 50 United Nations Plaza and at 56 Leonard St.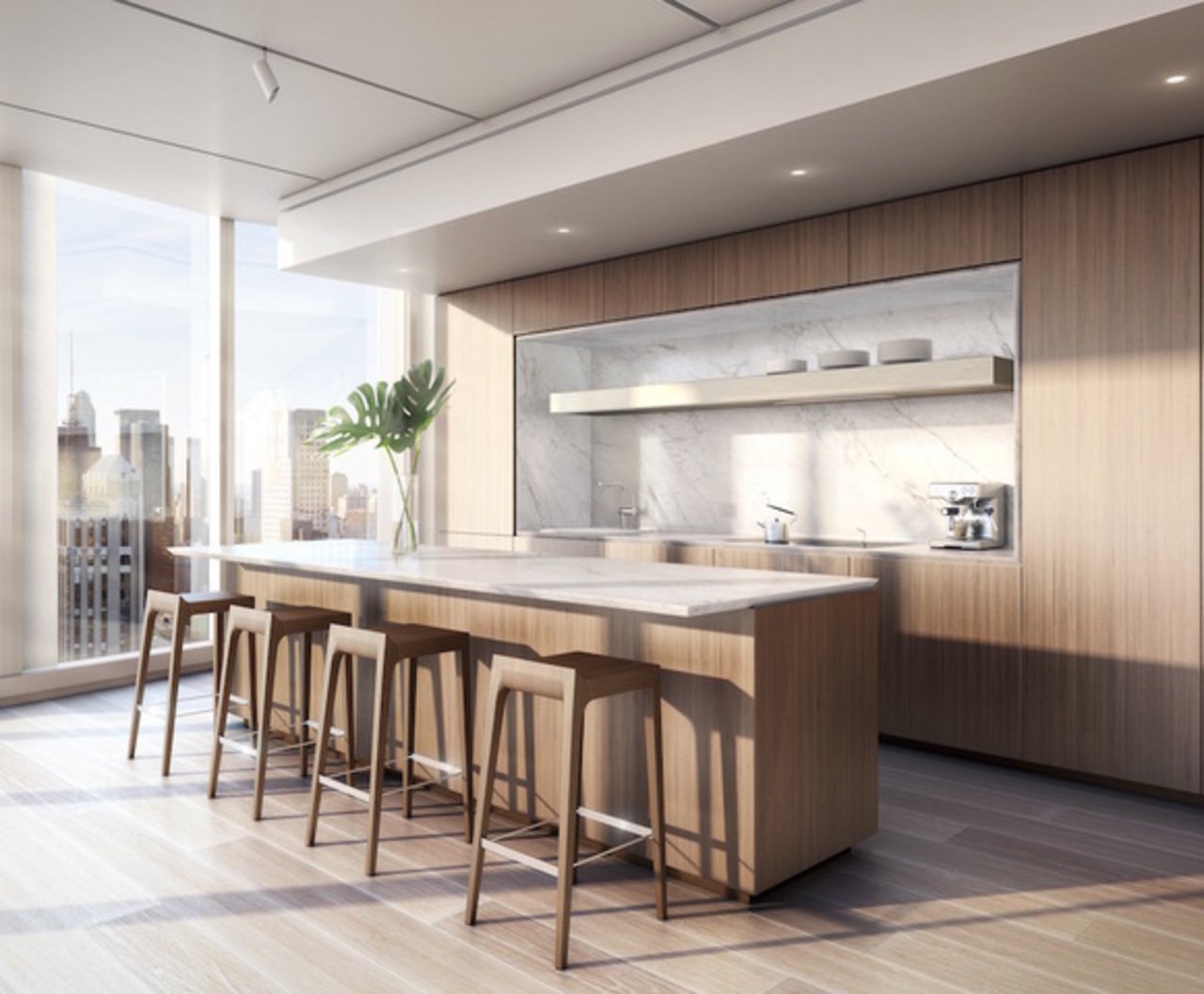 Home Features as a Focal Point, such as fireplaces or staircases, or bathtubs. While definitely an age-old concept, extra-large format tiles over the fireplaces give a modern twist on an old favorite. Staircases can also be used as focal points, as seen in the entryway of the widely covered 8 E 62nd St apartment, which is currently up for grabs.