#TBT: Frank Lloyd Wright, Father of Modern Architecture
Serena Horrigan
| March 17, 2016 | Published in
Elegran Insider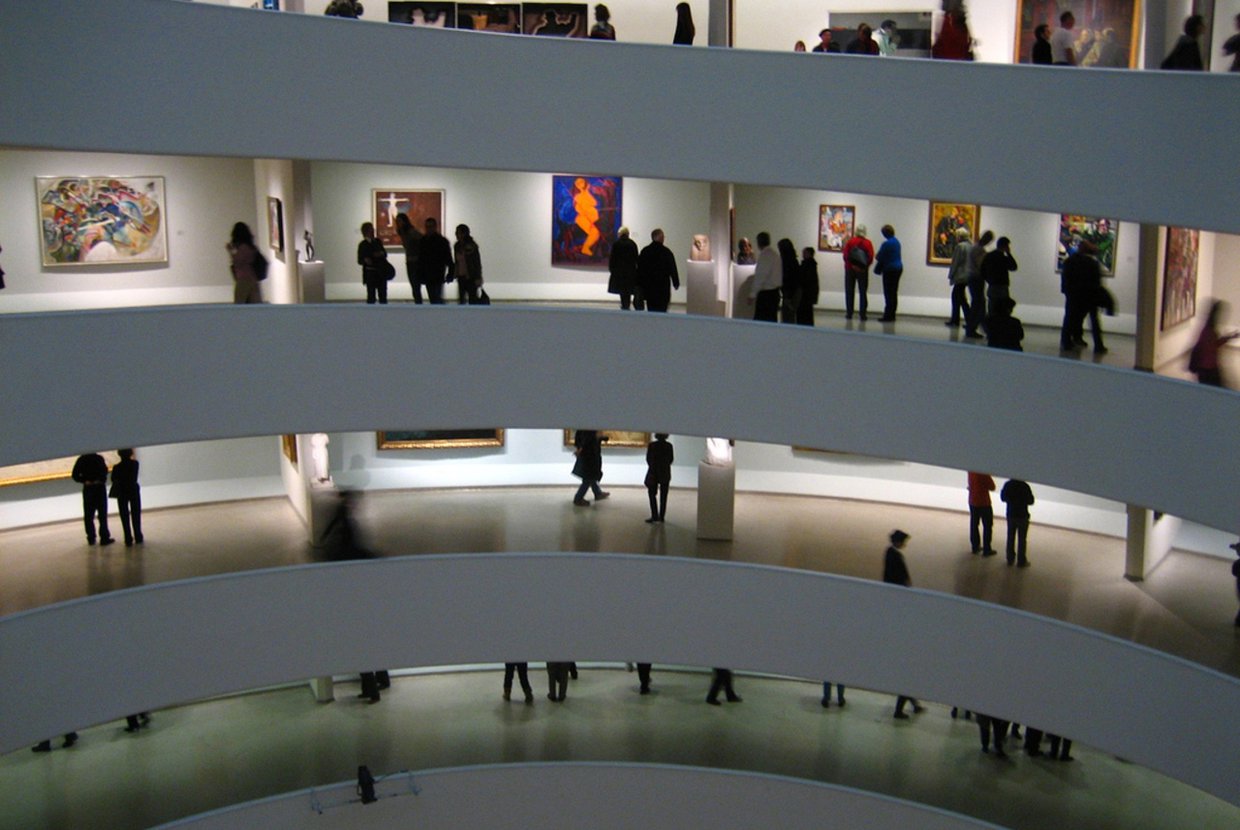 Last week, #TBT explored the peerless collection of art that comprises Fifth Avenue's Museum Mile, and in this installment of our series on historical New York City architects, we're taking an insider's look at the design genius behind The Solomon R. Guggenheim Museum–Frank Lloyd Wright.

Born in 1867 in Richland Center, Wisconsin, Frank Lloyd Wright is one of America's most iconic architects and considered both the father of modern architecture and the greatest American architect of all time. He created and perfected the concept of organic architecture–one that embraced clean lines and incorporated both nature and natural materials in its aesthetic concepts.
Wright's early life in rural Wisconsin had a tremendous influence on him on the way he observed and contemplated the outside world. He reminisced later in life about, "the modeling of the hills, the weaving and fabric that clings to them, the look of it all in tender green or covered with snow or in full glow of summer that bursts into the glorious blaze of autumn." These images of the Midwestern landscape were forefront in his mind when he conceived and designed his masterpieces.
In 1885, the same year he graduated high school, his parents divorced and his father disappeared from Wright's life forever. Wright enrolled at the University of Wisconsin at Madison for civil engineering. He took on a job assisting the dean of the engineering department to help fund his tuition, and it was during this role that—while assisting the renowned architect, Joseph Silsbee in constructing the university chapel—that he decided to pursue a career in architecture. He dropped out of college and moved to Chicago to work for Silsbee full-time. He stayed with Silsbee for a year before taking on an apprenticeship with acclaimed architect, Louis Sullivan, the father of the American Skyscraper, at Adler and Sullivan. It was under Sullivan's tutelage, one whose maxim followed the mandate "form follows function", that Wright began visualizing his own idea of contemporary American architecture, one in which functionality influenced form and was reflected in the design's aesthetic. While Wright was profoundly influenced by Sullivan, he wasn't entirely loyal to him. In 1893, they parted company after Wright accepted private commissions while working for Sullivan, thus breaching their contract in the process.
At this point, Wright was living in Chicago's Oak Park suburb with his wife and children, in the home that is widely considered to be his first masterpiece. The same year his relationship with Sullivan dissolved, Wright opened his own architectural firm in his home. His first work evoking his revolutionary "organic architecture" style–the Winslow House in River Forest–was also completed in 1893. The home features vast interior space, an emphasis on horizontal lines and expansive linear windows, and integrated natural materials.
In the years that followed, he further developed what he called "Prairie Architecture"– single story, linear homes with low, pitched roofing, rows of casement windows, and utilizing only local, unstained and unpainted organic materials to reflect the natural world. The Robie House in Chicago and Unity Temple in Oak Park were among his most prolific pieces of Prairie Architecture and propelled him to stardom in the United States.
In 1909, Wright followed his father's footsteps, abandoning his wife and six children, scandalously moving to Germany with Mamah Borthwick Cheney, the wife of a Fellowship, a client. While abroad, Wright developed an international reputation as one of the world's most prolific architects. When the couple returned to the United States in 1913, he began designing the hugely famous Taliesin residence, a project that is lauded as his most acclaimed work of Prairie Architecture. The acclaim came with quite a price however, when the following year a servant set the home ablaze, killing Cheney and six guests to the home.
The following year, Wright was commissioned to design the Imperial Hotel in Tokyo, a revolutionary piece of architecture he assured the Japanese Emperor to be earthquake resistant, and his claims proved to be true– the hotel was the city's only large scale building to survive the Great Kanto Earthquake of 1923.
Wright again returned to America in 1923, and the following decade would see two more marriages and another destructive fire–this one caused by an electrical failure–to the doomed Taliesin. The Great Depression saw a sharp decrease in architectural commissions, and Wright shifted his focus to writing architectural literature. However, in 1935, he returned to the public eye to design and build the world-famous Fallingwater, a national landmark built atop a waterfall in rural Pennsylvania. With its starkly breathtaking, cantilevered terraces, stacked ledges of glass and stone, and integrated water works, it is one of Wright's most celebrated works and most beautiful homes in America.
It wasn't until late in life that Wright turned his attention to public works, but he certainly made the most of his swan song project–in 1943, at the age of 76, he was commissioned by Hilla Rebay, the art advisor to philanthroper and arts-advocate Solomon R. Guggenheim, to design a museum on Fifth Avenue at East 88th Street to house Guggenheim's gallery of contemporary art. For the next 16 years, Wright fought the art world, city officials, and public approval to design the behemoth white cylindrical structure, with its ascending spirals, Plexiglass dome, upward coiling, and uninterrupted interior gallery. The museum is as revered today as it was controversial then, and its location facing Central Park was far from coincidental. Wright, whose style is synonymous with the the natural world, chose the location specifically because it was as close to nature as one could hope for in New York City. Wright built the museum to reflect the same sense of organic, uncluttered open spaces that nature had always inspired in him.