The Origins of St. Patrick's Day and Where to Celebrate
Nikko Espina
| March 17, 2016 | Published in
How To NYC
,
Urban Design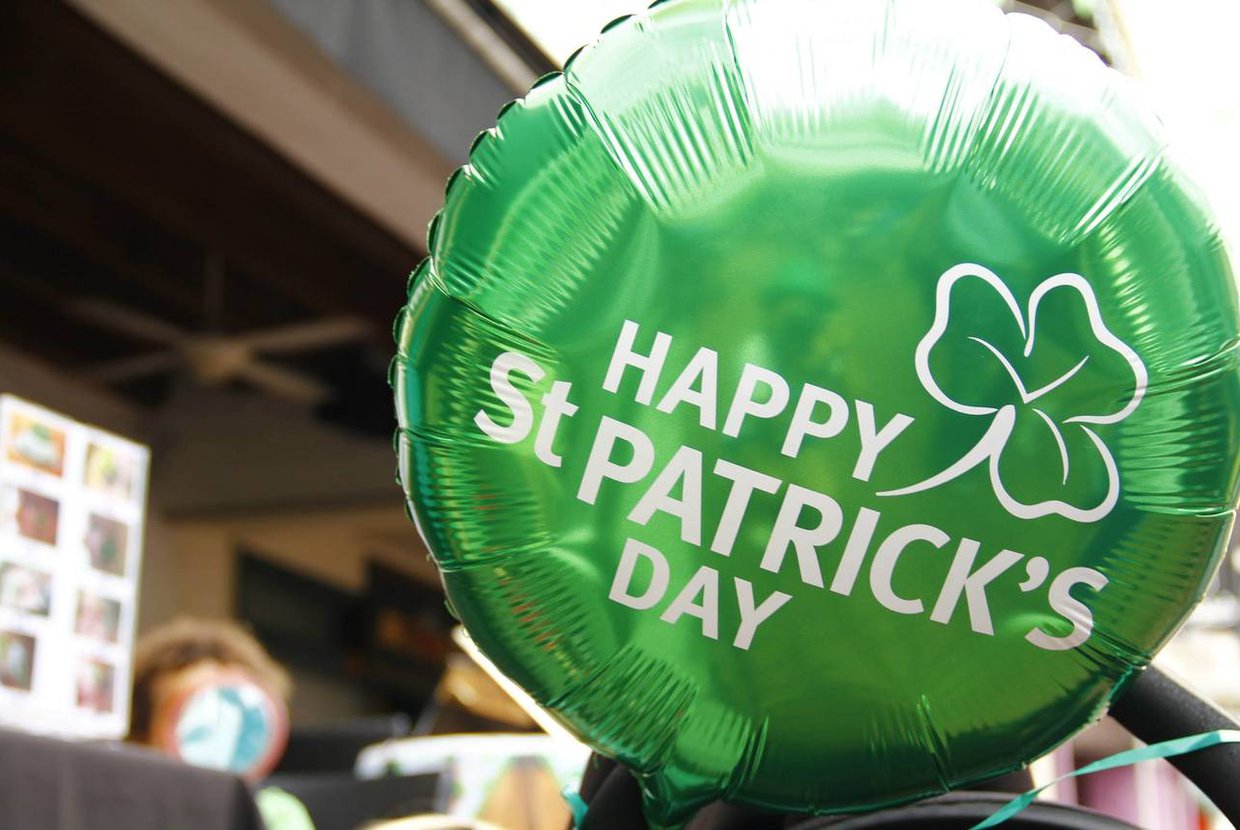 The St. Patrick's Day parade in New York is the largest in the world with over 150,000 marchers, including band members, firefighters, military and police groups, and for the first time today, in all of its history, an LGBT contingent backed by Mayor Bill de Blasio. Modern celebrations of St. Patrick's Day are typically dizzying day long affairs where seas of tipsy people adorned in green, collect four leaf clovers, eat corn beef and cabbage, and guzzle green beer and other kinds throughout the day. It is a uniquely grand and jolly time that unites all people in emerald inebriation, yet much like Cinco de Mayo, many St. Patrick's Day celebrants are unaware of the origins of the holiday and why it's celebrated in the first place— to commemorate St. Patrick, the patron saint of Ireland.
Surprisingly, St. Patrick himself wasn't Irish nor was his name originally Patrick. The saint we know was born Maewyn Succat in Britain around 390 A.D., during the time of Roman rule. When he was 16, Irish raiders kidnapped him during an attack on his family's estate and took him back to Ireland. He was enslaved for six years until God apparently appeared to him in a dream and told him to escape. When he eventually escaped, he returned to Britain and later spent 12 years in a monastery in France. After he became a priest, he changed his name to Patricius (Patrick), derived from the Latin term for "father figure." After experiencing a second transformative dream, Father Patricius then returned to Ireland to bring Catholicism to the Gaelic Irish, establishing schools, churches, and monasteries within 20 years.
One of the beauties of St. Patrick's Day in New York is that everyone is invited to celebrate. You don't have to be Irish, Catholic, or even like the color green to participate in the joyous, raucous festivities. If you do have plans to paint the town green, here are some top places to celebrate across town.
Greenwich Village
Whiskey Social — 35 W 8th St.

Owned by restaurateur and Irish native George Garrity, Whiskey Social was conceived to embody the importance of Irish whiskey—a staple drink of choice to accompany the brisk, misty air of Ireland. Combined with the gritty essence of American whiskey and classic Southern dishes via NOLA native cofounder, Andre Neyrey, Whiskey Social offers a truly unique dining and drinking experience, exploding with multi-cultural flavors.
Arts & Crafts Beer Parlour — 26 W 8th St.

Forget what you know about the NYC sports bar scene. The Arts & Crafts Beer Parlour exists to reject the crass commonalities of typical sports bars; nonconformists welcome. In place of the loud music and endless sports events on multiple televisions, the atmosphere of the parlour evokes calm and simpler times. Think of it as "an extension of your living room, a place to entertain guests with quality conversation." Their 24 beers on tap are frequently changing, but look out for favorites such as Mother's Milk, Coronado Coffee, Goose Bourbon, Porkslap Ale, Abita Purple Haze, and Pacifico Clara.
Reservoir Bar and Restaurant — 70 University Place

Open til 4 AM daily, the Reservoir promises a good and wonderfully cheap time. Pints are $4 while delicious late night grub like burgers and chicken wings are less than $10; all burgers and sandwiches come with scrumptious waffle or shoestring fries. Retro, divey vibes permeate the walls, opening the atmosphere to uncensored fun. The Reservoir is a mainstay for Village regulars, but students, feel free to mingle with the large NYU crowd; you might just get kissed (Irish or not).
West Harlem
Harlem Public — 3612 Broadway

Credited for revitalizing the bar scene on Broadway, Harlem Public pays tribute to the historic Irish Harlem community. Regulars have made HP their comfort nest for studying, bringing laptops and books, and general merry making with neighbors and friends. The 16 draft options range from $5-$8 while the craft list is ever changing. Adding to the chill and collective vibes are the rustic family owned decor, like slate-blue walls hung with "a grandmother's collection of mismatched picture frames."
Bronx
McDwyer's Pub — 331 E 204th St.
Located in Norwood, a neighborhood once crowded with Irish pubs, McDwyer's is now the last of them. It stands as a haven of familiarity for older generations and even "crusty clientele." Owner Eamonn McDwyer emigrated to New York in 1959 from Ireland and worked in the restaurant business. He saved enough money to buy the previous bar, the "Gay Doom" in 1966 for $21,000. McDwyer is now 79 years old and is still happily mixing drinks for his longtime friends. Young crowds don't often enter the bar, but plenty of regulars like to enjoy karaoke on Friday nights and football on the weekends.