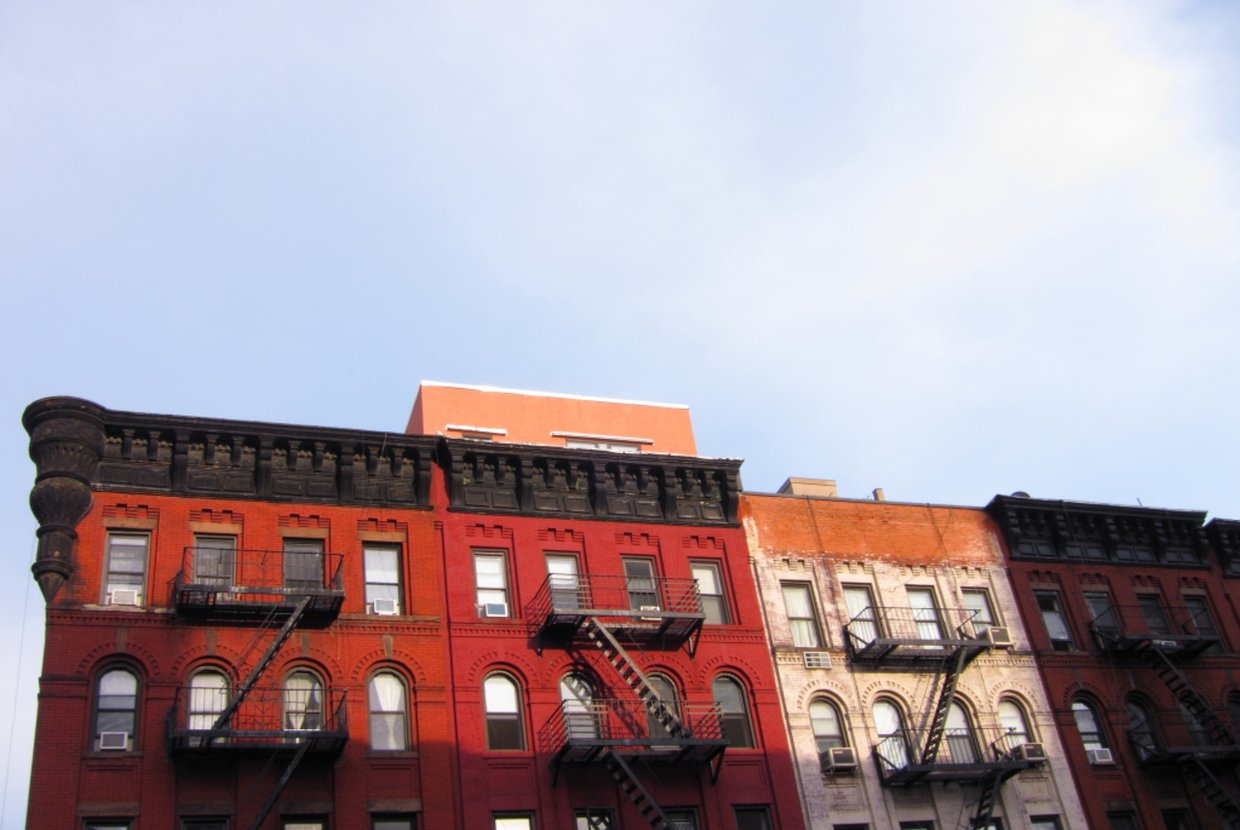 Photo by Rob Nguyen
Most lower and middle class buyers are struggling to navigate through the severe ongoing drought of affordable housing in New York. Although renting is the most economical option, that doesn't mean it should be the only option. Slivers of hope exist however, for an exceedingly narrow window of buyers, in the form of HDFC co-ops. The incredible irony is that HDFC homeowners must meet the rigid income caps, as well as possess noteworthy affluence through their assets.
HDFC stands for the Housing Development Fund Corporation, which provides co-op housing for low-income residents. Origins of the HDFC trace back to the late 1970's when thousands of dilapidated buildings, primarily located on the Lower East Side, Upper Manhattan, Brooklyn, and the South Bronx, were acquired by the city and restored to adequate living conditions. The rehabilitated apartments were then sold to tenants for $250 each. What has kept HDFC buildings affordable are various "tax breaks and subsidies to help keep operating costs—and maintenance charges for shareholders—at a minimum." In essence, the higher resale values go towards lowering maintenance costs. Significant flip taxes of 30-50% are also imposed to deter home flippers from pursuing HDFC properties.
According to the NYC HDFC website, there are "33,000 units of HDFC limited-equity cooperative housing and 56,000 units of HDFC nonprofit rental housing in New York City." Over time, costs of HDFC housing have spiked as previously undesirable neighborhoods have undergone aesthetic transformations and gentrification, resulting in demographic, cultural shifts. Now, resale listings typically begin at $300,000, and can span to $800,000, or even over $1 million, defeating the purpose of "affordable housing."
Yet with prices usually sitting below market rate, HDFC apartments are as highly sought after as they are difficult to qualify for. To qualify for an HDFC listing, buyers "must meet strict income caps either tied to the area median income (aka AMI) or a formula based on the apartment's utilities and maintenance fees." For example, in speaking with the New York Times, Christopher J. Stanley, an associate broker with the Corcoran Group, described selling "a $510,000 one-bedroom in Hell's Kitchen that required the buyer to pay in cash yet earn no more than $67,000 a year." Gary Cowling, the man who bought the Hell's Kitchen apartment, is an actor and teacher who met the $67,000 income cap. He was able to afford a cash down payment after years of frugal living in a rent-controlled apartment and after receiving a small inheritance following the passing of his parents.
Top candidates for HDFC housing are most likely "retirees, young buyers whose parents are helping them out, or those with trust funds or an inheritance to lean on—not exactly the demographic one thinks of when talking about affordable housing."
Those who believe they qualify and are considering HDFC housing should keep a few things in mind:
Cash buyers are highly sought after since cash payments can go towards covering repairs or debt. Even if the building accepts a buyer with financing, it may be difficult to obtain mortgage approval since banks can be "wary of financing limited equity co-ops."
HDFC co-ops are mainly family and community oriented. The people who live there are most likely uninterested in flipping their apartments to make a profit. Instead, many are thinking towards the future and plan to live there long term in the hopes of preserving low-income for their families. Residents of HDFC housing commonly inherit their apartments through their family. In most co-ops, it's communally vital for residents to be aware of the historical backgrounds of their homes and take part in the governance of the buildings.
Make sure to research the financial history of the building as well as any recent maintenance or safety violations on record. Although maintenance fees should always remain low, it is possible that the building has suffered from neglected maintenance and mismanagement; the apartment might even need a gut renovation or a complete overhaul of serious repairs.
As previously mentioned, only those seriously looking to be anchored in New York for the long haul should consider HDFC housing. Normally, hundreds of buyers would flock to a listing that sits below the market rate, but only an exceptional sliver of those interested are even qualified. Thus, the unique eligibility frame for HDFC can set up a difficult and lengthy reselling process. To complicate matters even further, many co-ops have rental restrictions in place. Consequently, if one has a high chance of moving within the next few years, it would be best to look elsewhere.