NYC Seller Stories: Heather Glotzer & Andrew Warren: Part One
Nikko Espina
| April 05, 2016 | Published in
Elegran Insider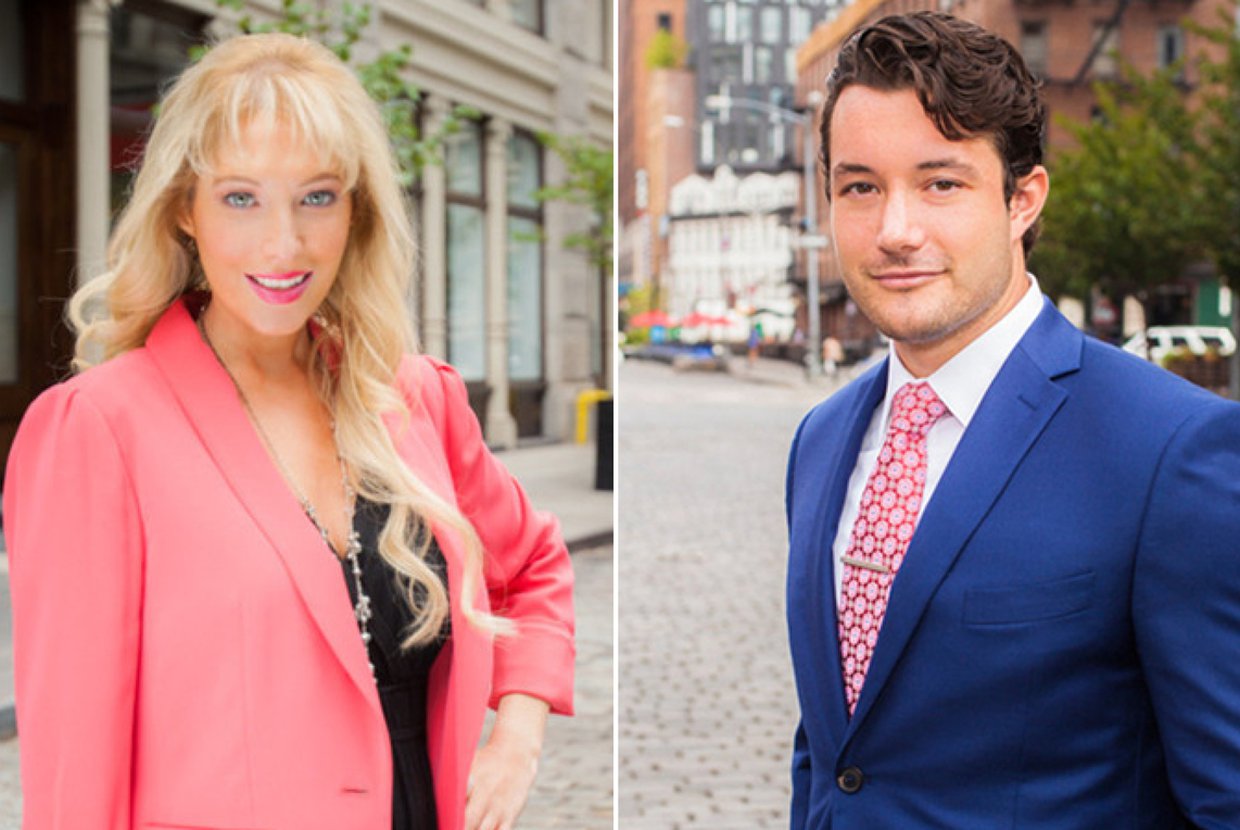 Veteran agents Heather Glotzer and Andrew Warren are one of Elegran's most dynamic duos. While Andrew comes from a successful background in commercial real estate, Heather's roots stem from wealth management and the multi-faceted atmosphere of a tech startup. Fused together, their knowledge and experience help form the innovative heart of Elegran, which utilizes technology to push the boundaries of luxury real estate in New York.

How did you get into real estate? How did you eventually make your way to Elegran?
AW: I got my real estate license while I was still in college studying finance. I did a bit of interning on the commercial side, then right out of college I got a job with Cushman and Wakefield down in Washington D.C. working with healthcare properties. After a few years I moved up to New York and continued working with healthcare properties on the commercial side, but made the switch over to Elegran shortly after.
HG: My background is a bit different. I'm from New City in Rockland County, right outside New York City. Right out of college, I worked for a private wealth management firm for four years, but I decided I wanted more of an entrepreneurial feel, so I went to work for a tech startup. The tech start up was called Group Commerce; a white label technology company where I managed a team of account managers. We worked with various publishers such as Daily Candy, Thrillist, and New York Magazine. Getting to work for a startup was an incredible experience. When the company was purchased after about two and a half years, I made the decision to transition to real estate. I've been fascinated with Manhattan real estate since I moved into the city over ten years ago. I interviewed with several different real estate companies and was most impressed with the Elegran team. I wanted to be part of a company that had a different business model and really set itself apart from agencies in Manhattan.
In particular, I was very impressed with the use of technology at Elegran. We use an incredible CRM tool that helps us manage our database and build our business. Also, I was attracted to their presence in new construction. I've been in corporate America for years, and for me, I wanted to have a platform that would enable me to build my business quickly. Elegran trains us to be consultants in the marketplace. They set you up to succeed; they give you the resources, they have the relationships to leverage, and that's what's really impressive about Elegran.
What's your work dynamic like?
HG: We both have some great synergies – our skillsets really complement each other. There are certain clients where I may be a better fit taking lead and then we have certain clients where Andrew's perfect taking the lead, but either way we really do work as a team and in that sense, we are a true partnership. We talk about all of our deals. We always try to anticipate what our clients' needs are and provide them with high level service.
Do you both have a favorite neighborhood?
AW: The West Village is great; cobblestone and tree-lined streets, they're wonderful, but Heather and I really don't have a favorite neighborhood. We appreciate each neighborhood for what it is. Personally, I can see myself living in almost every neighborhood in New York City, honestly. I think that every neighborhood has something different to offer, they all have positives. I love downtown, SoHo, Tribeca, Flatiron's great, Chelsea, but you know, I currently reside uptown and I love it there. I like the neighborhood feel of the Upper East Side. I go to work every day, spending my time all across the city, but I can come home and go to my neighborhood where it's comforting, it's relaxing. But as far as a favorite neighborhood in this city, I can't really choose one.
Most difficult listing?
(Laughter)
HG: We are very fortunate at Elegran because we have incredible relationships that we can leverage. We work with some of the best attorneys here in Manhattan and we work with one of the top mortgage brokers in the country. It allows us to navigate the market in a way that's unique and obviously sets us apart as market experts. What I can say is that we've had some very, very difficult transactions to the point where we've actually worked with attorneys who have said to us, "Heather and Andrew, you will never experience a deal this complex for the rest of your career." That's just an idea on all the different nuances, which is why it's so important to have a buyer's agent help you navigate the market here, because buying or renting is different here in New York than anywhere else in the United States.
AW: There's a huge support staff at Elegran. We also work with different mortgage brokers and attorneys who we know are reputable, who we know have experience working in new construction and resales, and all different aspects of the industry. That's something we can offer our clients. You're not just getting a buyer's or seller's broker, you're getting an entire team of seasoned experts working on your behalf.
What is some advice you would give to first time buyers?
AW: The market in Manhattan is a different animal than it is anywhere else, and if you just jump in without doing your homework, you can end up paying a lot more for something you don't want, or you buy into a condo that may have shoddy financials, or you don't find out that they're building a new development right across the street that's going to block your view. Educating yourself is really key and a big part of that is finding a buyer's broker who you feel comfortable with, who you trust, who you can build a rapport with. A good buyer's broker is going to do the research, is going to do their homework, is going to know the market inside out, and be able to provide you with the best advice on any project moving forward. They're going to be talking to you about financials, getting pre-approved, and be able to walk you through the process, because it can be very daunting for someone who's never experienced it before. Another thing that we tell all of our clients is that New York is a city of compromise. Even if your budget is $6 million, $10 million, $20 million, there will still be compromises. You're always going to have to compromise on one of three things: location, price, or size of the apartment, so keep that in mind. For example, if you find a huge apartment at a great price, it might not be in your ideal location; conversely if you find a huge apartment in a great location, it will probably be expensive. Your criteria going in as a first time buyer could change drastically by the time you actually buy something. What you had your heart set on in the beginning may not be what you end up loving in the end. It is important to have an open mind in this market.