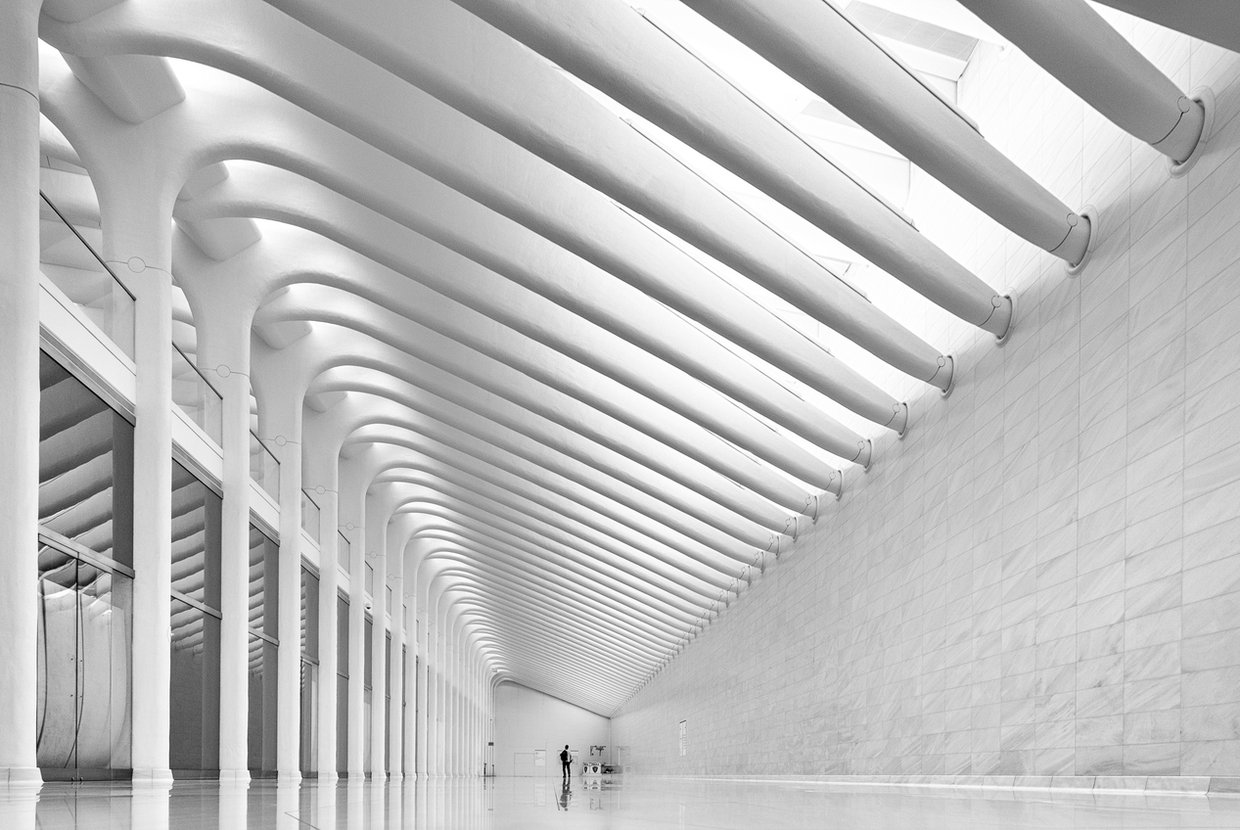 Photo by Axel Taferner
The Port Authority of New York and New Jersey quietly released a press release late last night revealing plans to demolish the WTC Hub.

"We are embarrassed and ashamed to upset the commuters who rely on our transportation and planned on using our Hub for years to come," said PA Executive Director, Patrick J. Foye. "We also want to apologize to all New Yorkers who felt pride in hosting an architectural milestone designed by the acclaimed Santiago Calatrava."
Foye claims his decision was spurred by a guilty conscience burdened by the ensuing decade of development, the eventual ballooning of construction costs to $4 billion, and the unending waves of condemnation. The sentiment was shared by many who relentlessly deemed the project a "boondoggle," "gobbledygook," a "Calatrocity," and a "ham sandwich." Michael Kimmelman of the New York Times called it a "kitsch stegosaurus," while Steve Cuozzo of the New York Post harshly titled his review "New York's $4b shrine to government waste and idiocy" and further went on to describe the interior as evoking "the monster-infested spaceship of Alien."
Helga Peaches, head of janitorial services, spoke with us from inside the Hub, as she cleaned from one spot to another with her heavily stained uniform sleeve, causing her to speak in a manic haze. She said cleaning the gigantic, awkwardly-shaped structure was unfeasible, and with great sincerity she repeated, "Why did it have to be all white? Why white? All of it had to be white, all of it?"
"This was a heartbreaking decision for many of us, since we know the entire city is counting on us to provide the best, which is why we've decided to select Gene Kaufman as head architect for the Oculus' replacement," revealed Foye.
This news has come as a shock for many, especially given Kaufman's not-so-welcome reputation as "New York's reigning king of blandness." We've reached out to both Kaufman and Calatrava's representatives, who have not responded.
Plans for demolition are set to begin at the end of this month, around the same time the Port Authority planned to hold a ceremonious event to honor the grand opening of the WTC Hub.
Happy April Fools from Elegran!