L-Train Alternatives: Of Venetian-style Vaporettos and Giant Inflatable Condoms
Zain Ul-Arifeen
| June 22, 2016 | Published in
Neighborhood News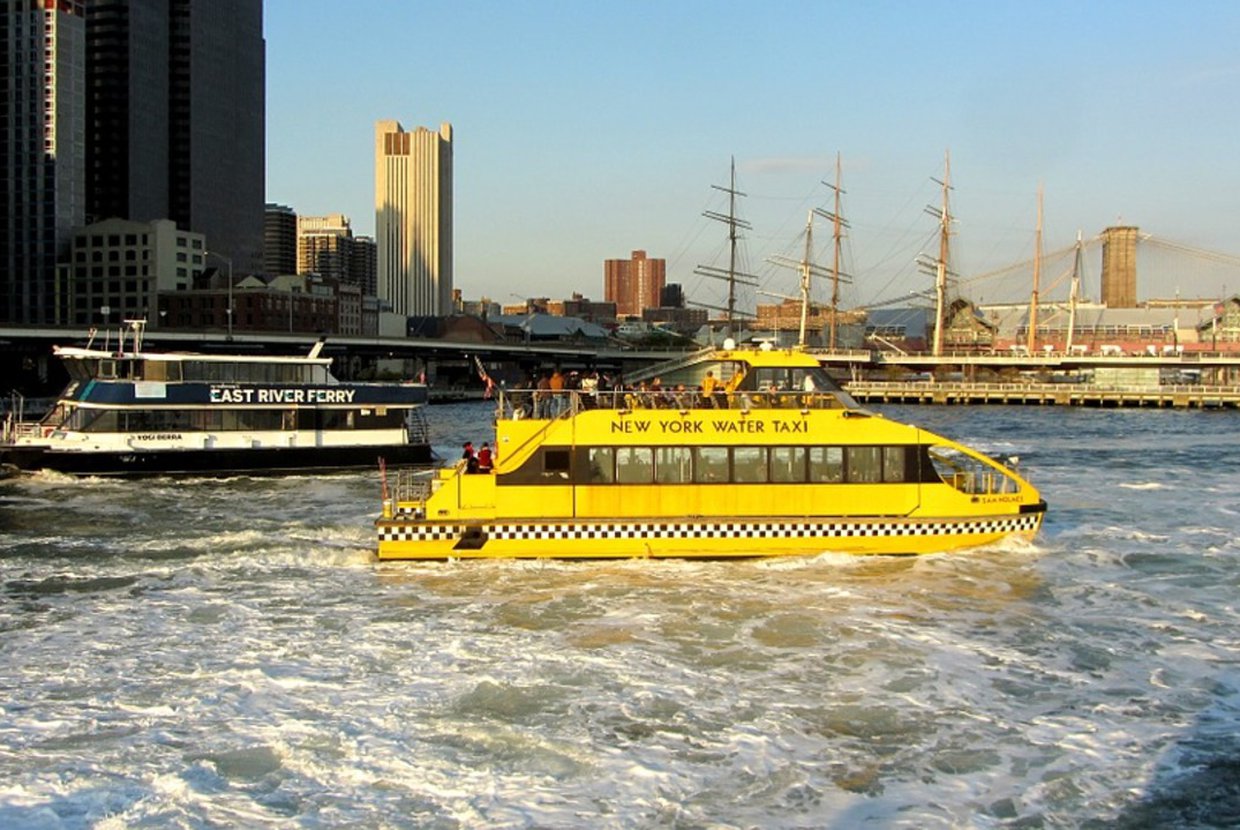 Earlier this month, we reported the anxiously awaited shutdown of the L-train in 2019. The MTA intends to perform thorough repairs to the Canarsie Tunnels after Hurricane Sandy corroded them. We outlined solutions that had been touted and seemed realistic – including calls for expanded bus service over Williamsburg Bridge, and diverting traffic to other train lines, such as the G and the M trains. As the L-train carries 300,000 commuters between Manhattan and North Brooklyn, an eminent shutdown could be catastrophic for people and businesses if the city has no alternative planned.
Sharing our distress about the L-train apocalypse, last week the Van Alen Institute in Manhattan invited the public to brainstorm alternatives in an "L-Train Shutdown Charette" for $1000 in prize-money. Happold Engineering's Youngjin Yi, a mechanical engineer, and Kohn Pedersen Fox's Dillon Pranger, an architect, took the prize. They proposed running Venetian, vaporetto-style ferry service from Newton Creek transporting passengers to and from Manhattan. The second part of the proposal suggested running a commuter rail on the Long Island Rail Road freight track, which runs parallel to the L-line, between Fresh Pond Junction and the Bushwick branch — A very realistic and potentially life-saving solution for many New Yorkers, if a bit of a project for the MTA to make happen.
While it might be an extensive project, it pales in comparison to another proposal: A brilliantly outrageous one by an engineering company called AECOM. The idea entails constructing a 2,400 foot long, partially submerged, inflatable tunnel across the East River, created by fibre-glass fabric made by a company that works for NASA. Yes, by Jove, an inflatable tunnel! The "Light Transporter" tunnel, which one of the designers of the proposal likened to a "giant condom" leaves everything trailing in its wake in terms of sheer audacity and innovativeness. Realistically, though, we think it's safe to assume that the NASA-quality technology and funding required is way too ambitious for MTA. Maybe in 2050?