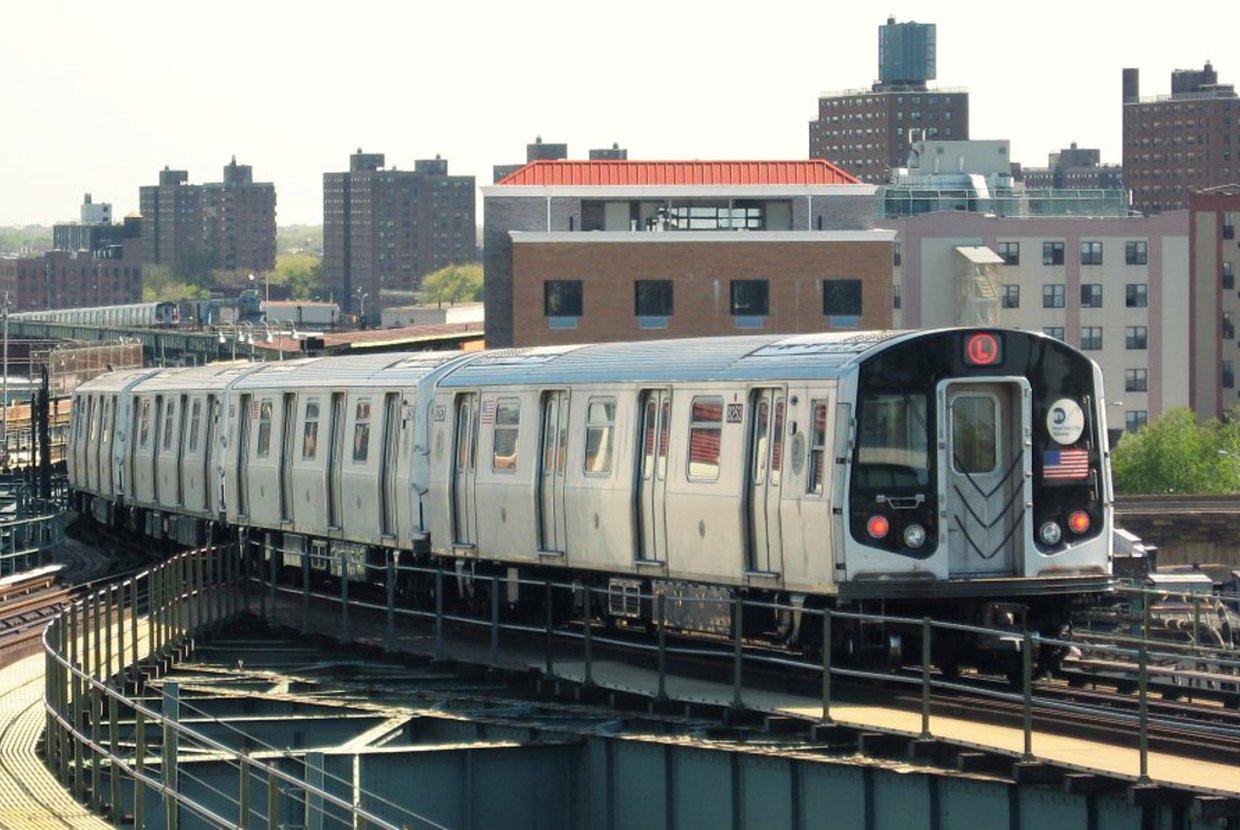 The Issue
Panic ensued when the MTA announced in January that the L-train, which serves 300,000 daily between Manhattan and Brooklyn according to the MTA, could be fully shut down for up to 18 months by January 2019. The proposed plans are intended to repair the 92-year-old Canarsie tunnels, under New York's East River, which were corroded by 7 million gallons of saltwater in the aftermath of 2012's devastating Hurricane Sandy. On the necessity of such a repair project, the MTA's CEO, Thomas Prendergast, said, "It's safe to operate today, but over the longer term failures may increase and that's what's prompting us to do an out-of-phase replacement on the tube." 
The Consequences
It is clear to see why this is potentially catastrophic news for Brooklyn-based residences and businesses. Ridership has doubled at L train stations since 1990, and quadrupled at the Bedford Avenue Station, according to the MTA. Neighborhoods in North Brooklyn along the L-train have benefitted from the phenomenal increase in ridership, exemplified by the rapid gentrification of the Williamsburg area – and ongoing gentrification of the Greenpoint and Bushwick areas – Williamsburg now transforming into one of the biggest "hipster" attractions in the world and a hotspot for New York City's nightlife. A major factor in the dramatic development of these areas is their proximity, and relative inexpensiveness, to the commercial epicenter that is Manhattan. If the L-train temporarily shuts down, Brooklyn real estate values for residences, offices, and retail stores take a massive blow: A complete shutdown will hinder people traveling from Manhattan to North Brooklyn nightclubs, bars, music venues and restaurants. It also poses a huge hurdle for the hundreds of thousands of Brooklynites that commute to and forth Manhattan everyday for work.
However, while North Brooklyn bears the brunt of the negative effects of a transportation shutdown, the implications of these repairs extends to other boroughs as well. Not only is the L-train a critical means of transportation between Manhattan and Brooklyn, but also an important means of crosstown transport within Manhattan. The L-train connects 8th Ave Station to 1st Ave Station with five stops in between, a vital route for transport across Chelsea, Greenwich Village, East Village, and the Lower East Side. However, there could be a silver lining in this dark cloud for parts of Queens and other parts of Brooklyn: As traffic between Manhattan and North Brooklyn is stifled, development and investment may shift to neighborhoods along lines that link to Manhattan that are not the L-train. In the northeast, Queens may benefit from Brooklyn's misfortune, attracting more real estate investment as people seek to commute to Manhattan for work while living relatively cheaply.
The Proposed Solutions
The MTA has put forward two potential courses of action from hereon. Under the first plan, the tunnel would be entirely shut down, suspending crosstown service and Manhattan-Brooklyn transport along the L-train. This will be accomplished under a timeframe of 18 months. The second plan proposes to shut down one tube at a time, allowing limited service. The limited service, however, will be at 1/5th of current capacity, according to Rich Barone, Vice President of Transportation at the Regional Plan Association. The drawback to this plan is that it would take considerably longer—3 years. This poses the question whether a partial shutdown is worth the longer wait. The public consensus seems to favor a full shutdown, as they desire an efficient and fast repair project. MTA officials also seem to lean towards implementing a full shutdown—MTA Chairman, Tom Prendergast, and NYC Transit President Veronique Hakim, seem to back the proposal as the most efficient and expedient option. Although there is no available option through which the L-train's operation is not severely hindered, there are ideas that have been thrown around in an effort to mitigate its impact. Among these is the proposal to turn 14th St into a dedicated bus route, channeling the traffic that would have otherwise used the L-train. The MTA is flirting with the idea of running more buses over Williamsburg Bridge and expanding ferry service between Manhattan and Brooklyn. Directing commuters to nearby subway routes, for instance the G and M lines, and adding extra trains to handle the traffic, is another idea that has been bandied about.
The impact of a shutdown on the process of gentrification in North Brooklyn will be interesting to see in the coming years. Growth will be stifled, but to what extent? Will investment and development be redirected to Queens and other parts of Brooklyn? What will be the effect of an L-train shutdown on Manhattan real estate? All these questions, and more, loom while we wait three years for a potentially game-changing shutdown, slated to begin in January 2019.
Graphic created using easel.ly. Please open image to get a closer look.