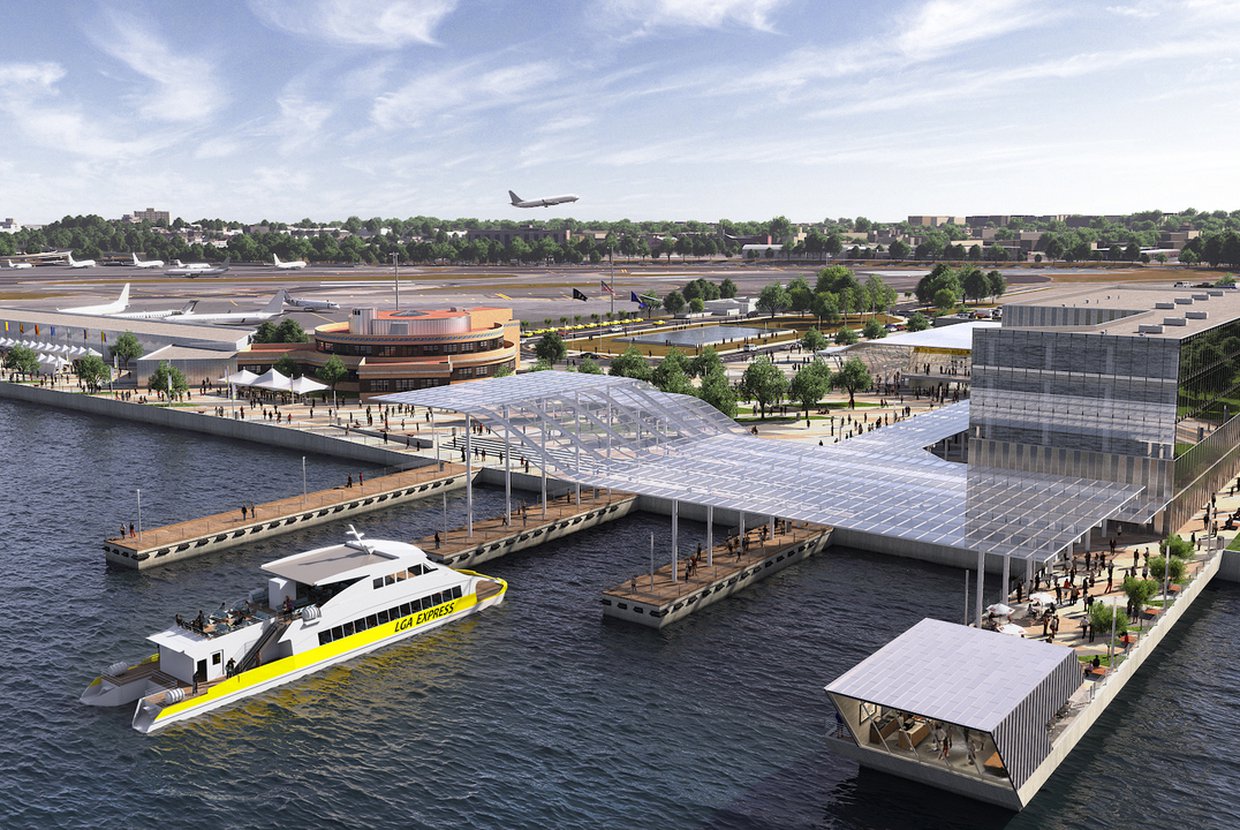 Rendering of revamped airport | All renderings via Governor Cuomo/Flickr
In July of 2015, Andrew Cuomo, New York Governor, publicized his plans to revamp New York City's LaGuardia Airport. Criticizing the Queens-based airport as "slow, dated, and a terrible entranceway to New York", Cuomo promised a thorough makeover, including unified terminals and better links to mass transportation such as ferry and rail service. Earlier that year in May, Port Authority's Board of Commissioners chose a consortium, LaGuardia Gateway Partners, to oversee the overhaul of the Central Terminal of New York City's second biggest airport.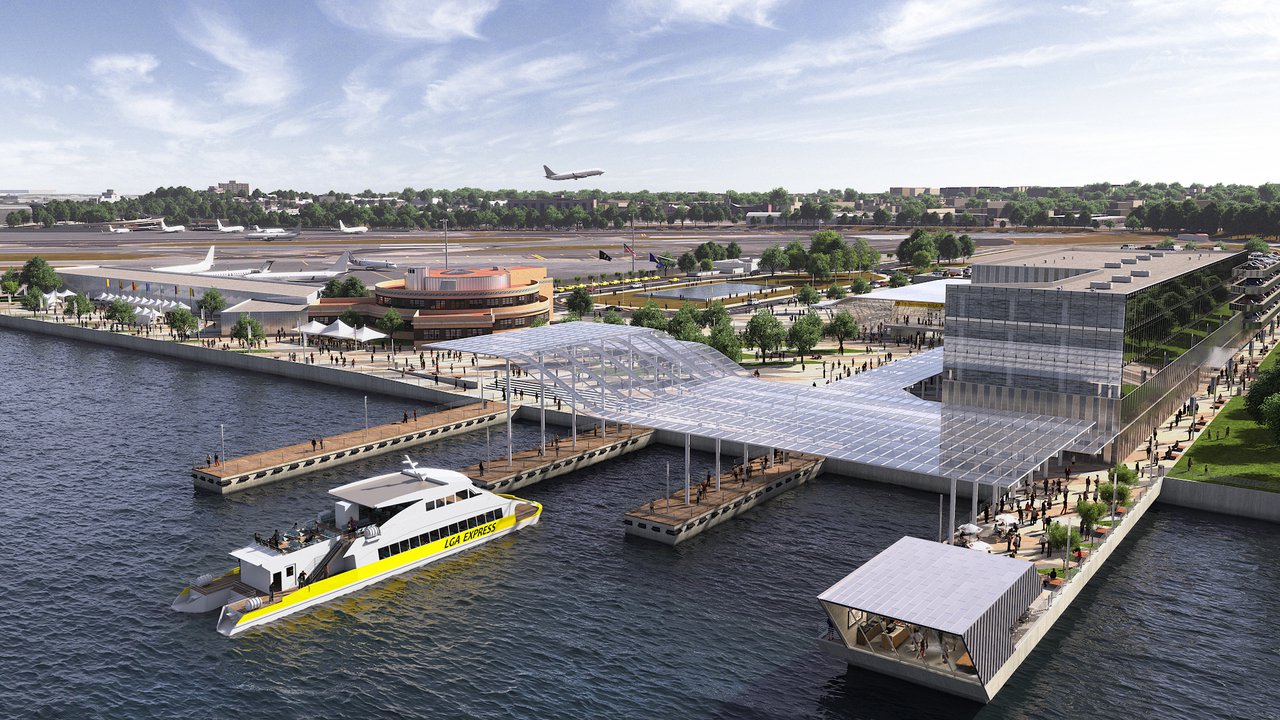 via Governor Cuomo/Flickr

LaGuardia Gateway Partners is a partnership between Vantage Airport Group, an airport operator, Skanska, a Swedish construction behemoth, and Meridian, an investment company, among others. Governor Cuomo's vision, which the LaGuardia Gateway Partners aim to bring to fruition, is to have the airport "transformed into a single, structurally unified main terminal with expanded transportation access, significantly increased taxiway space and best-in-class passenger amenities", according to the governor's website.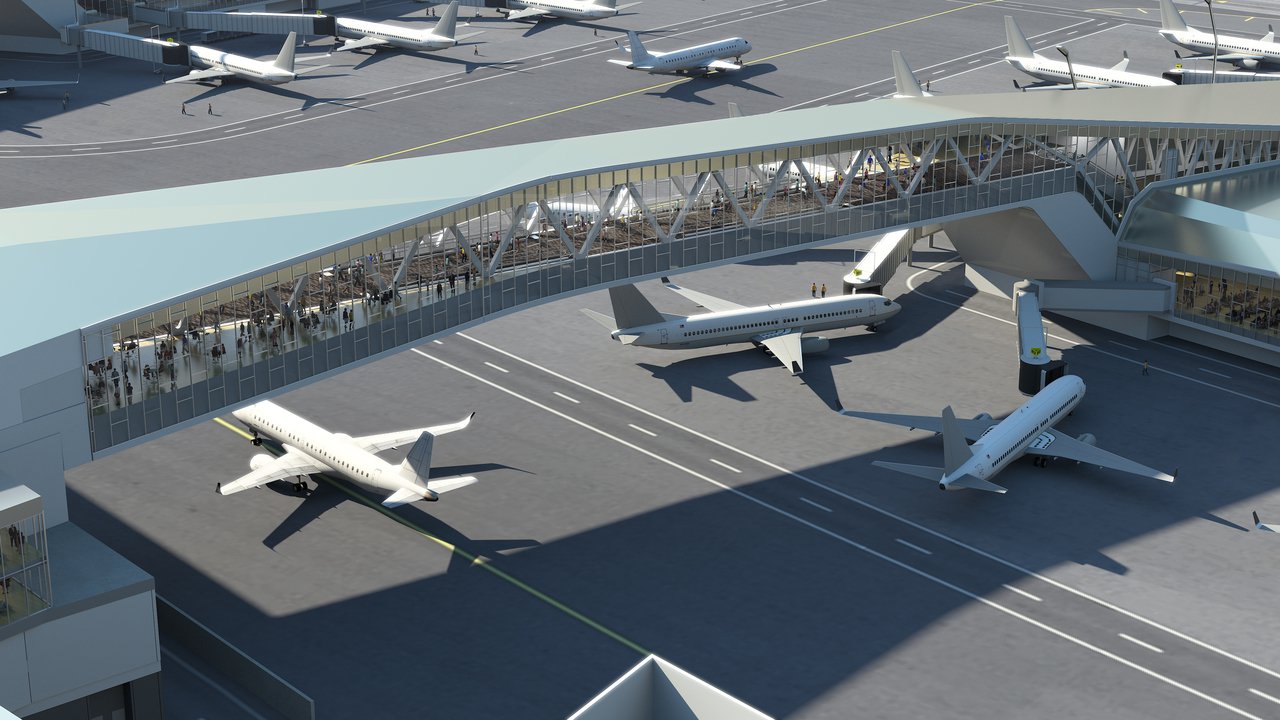 via Governor Cuomo/Flickr

The proposal to reconstruct the airport was approved around this March, and the project will be underway this summer as the public-private partnership for the plan was sealed earlier this month. The work will begin with the demolition of a huge parking garage in front of the current Central Terminal, Crain's reports. The vision for the airport also includes dual pedestrian bridges connecting Central Terminal to two island concourses. A Wall Street Journal story in late March suggested that the overall costs for the project could be close to $5.3 billion, which will be raised partly by the consortium and partly by the Port Authority. According to the same article, the chairman of Port Authority, John Degnan, had become "increasingly irritated with the project's changing scope and rising costs." Nevertheless, it looks like the project is officially underway despite all the tinkering and the uncertainty over the past year on the part of the respective parties involved.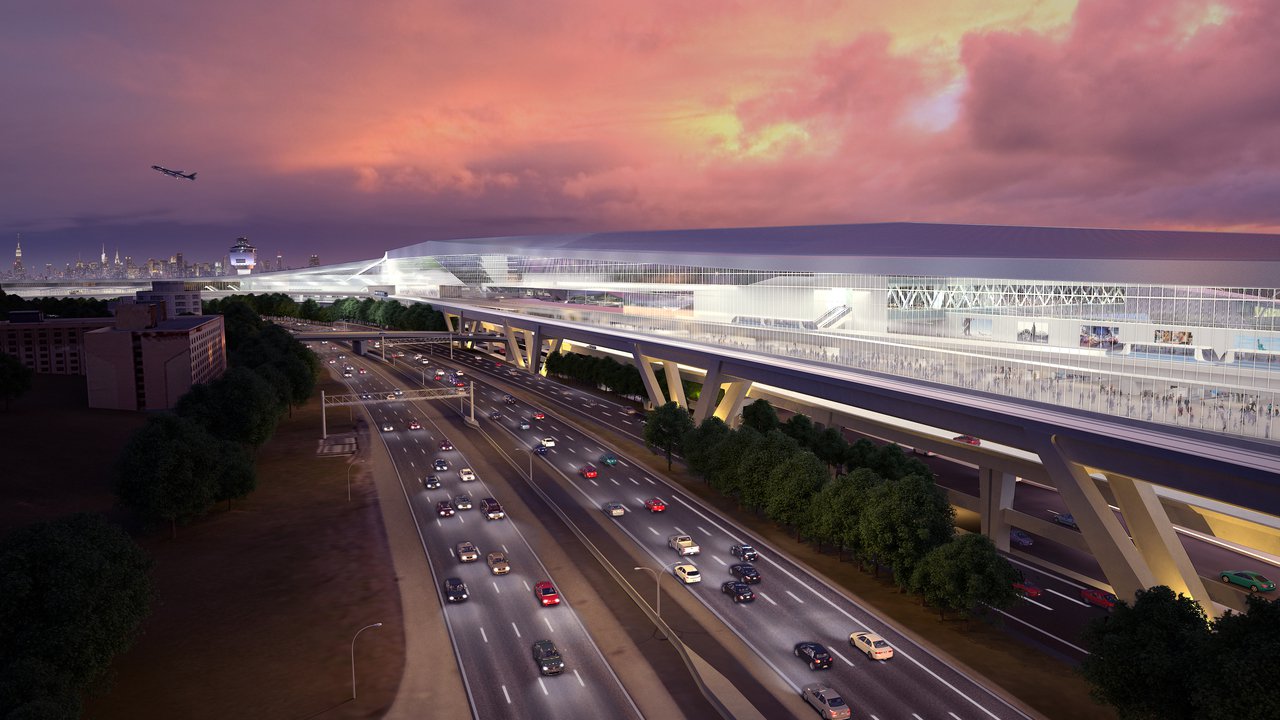 via Governor Cuomo/Flickr