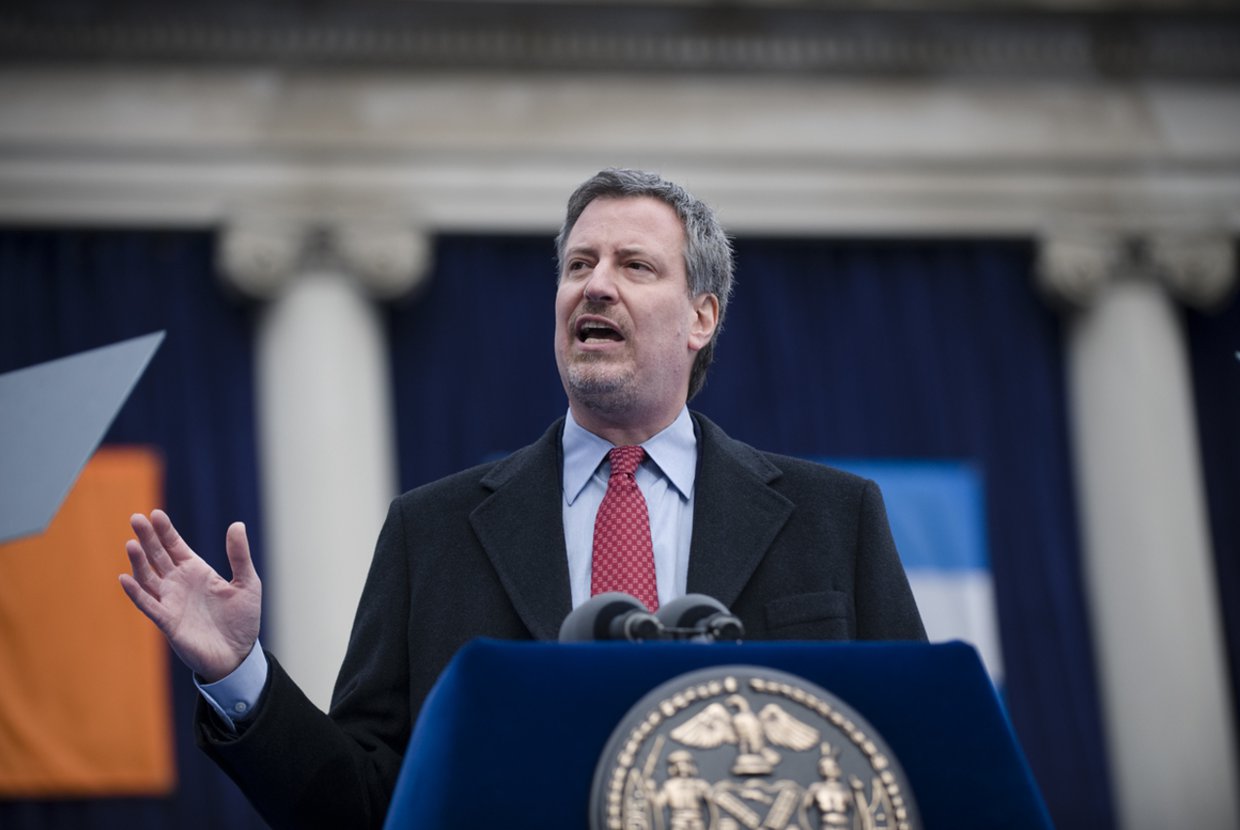 (Mayor Bill de Blasio)
History has repeated itself—on Monday night, the Rent Guidelines Board has yet again voted on a rent freeze—voting 7-0 against any rent increase on tenants with one-year leases and a 2 percent increase for two-year leases. Last year's rent freeze was the first rent freeze ever.
Mayor Bill de Blasio appointed the nine members of the board–two of which represented landlords interests–in order to help keep roughly 1.6 million New Yorkers with rent stabilized apartments in their homes. Over the coming decade, he is also determined to preserve about 200,000 units of affordable housing. On Monday night, he stated that, "from putting shovels in the ground for more affordable housing than any time in 40 years, to increasing free legal services for tenants tenfold, to this rent freeze, we are turning the tide to keep this a city for everyone."
According to research done by the board's staff, tenants in stabilized homes seem to be doing economically well as employment and wages rise—and with last year's rent freeze, there are fewer evictions. Still, tenants in stabilized homes paid 36.4 percent of their income for rent and utilities—this means their homes are too costly, according to the federal affordable-housing standard, which is 30 percent of household income.

Although many tenants and housing advocates showing up at the Cooper Union meeting had hoped for a rent rollback, they still feel elated to be given a freeze for a second year in a row. Even with the two percent increase on two-year leases, it still remains as the lowest increase on two-year leases in history. The decisions made on Monday night involves nearly half of the city's rental housing stock as it takes effect October 1st.