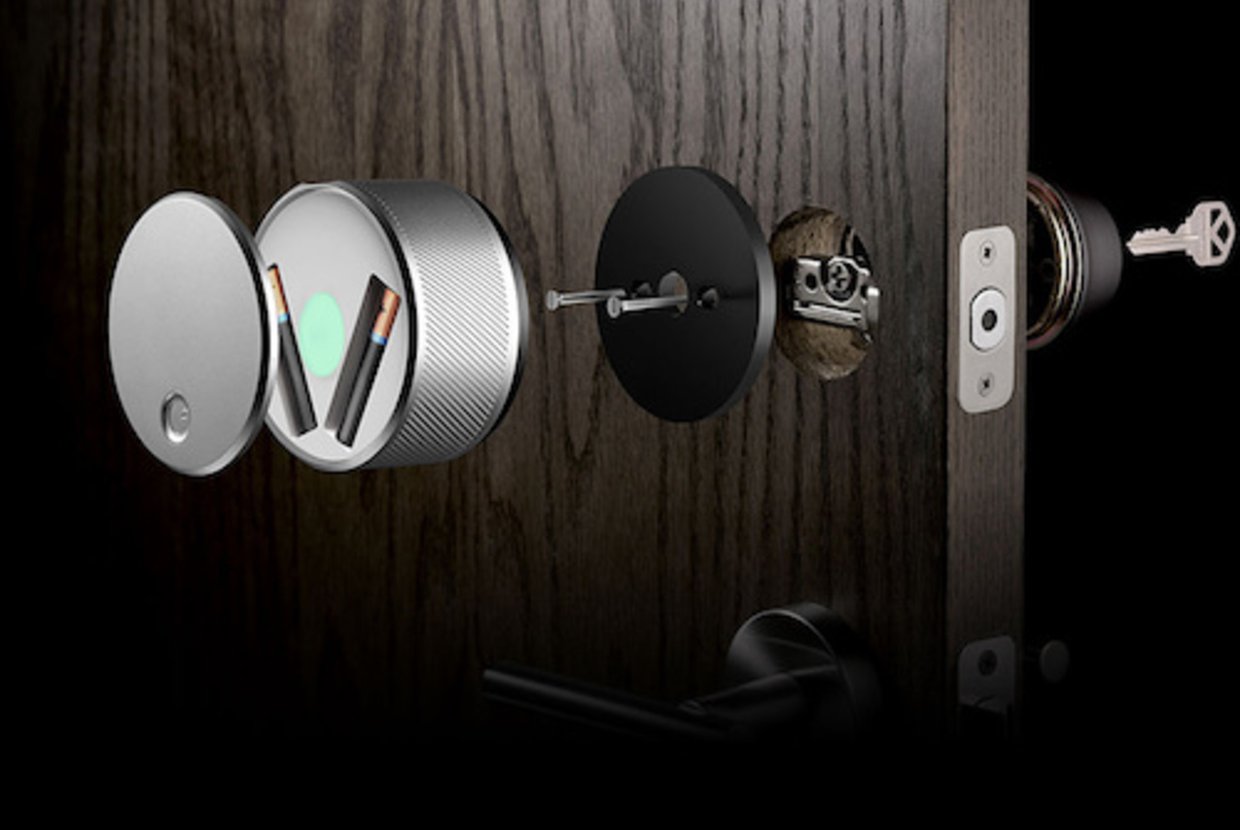 August Smart Lock
Transforming your home into a smart one is now easier than ever and comes with many benefits like helping the environment, improving your quality of living, saving you time, and even money! Here are some of our favorite smart home devices:
Security 
It's the newest way to lock your home—without any keys! You'll know your home is safe and secure with this new keyless technology. Worrying if you locked your apartment or misplaced your keys is in the past. Through your smartphone, you can lock and unlock your home and even keep track of who's entered and exited. Let guests in while you're away, and no more spending time digging around for your keys. Your phone is already in your hands anyway, just tap the button!
Secure your home the smartest way possible with one of the most advanced security system available. This complete home security package comes with motion sensors, cameras, and alarms—and you can monitor everything using a free app on your smartphone.
It's the new caller ID. This new tech savvy doorbell allows you to see and video chat with the visitor ringing your doorbell. Each time the doorbell is pressed, VTech takes a snapshot, so even when you're not home, you'll see who you missed!
This smoke and carbon monoxide detector is sure to keep you safe. Doubling as a night light, it lights up different colors to indicate the current status—green means safe, yellow/orange warns you of potential smoke, and red signifies  smoke or  a carbon monoxide event.
Never worry about leaving something plugged in when you leave the house with this new smart device. Plug this device into an already existing outlet, then connect it to your Wi-Fi network and control them through an app on your smartphone, turning them on and off from afar.
Ambiance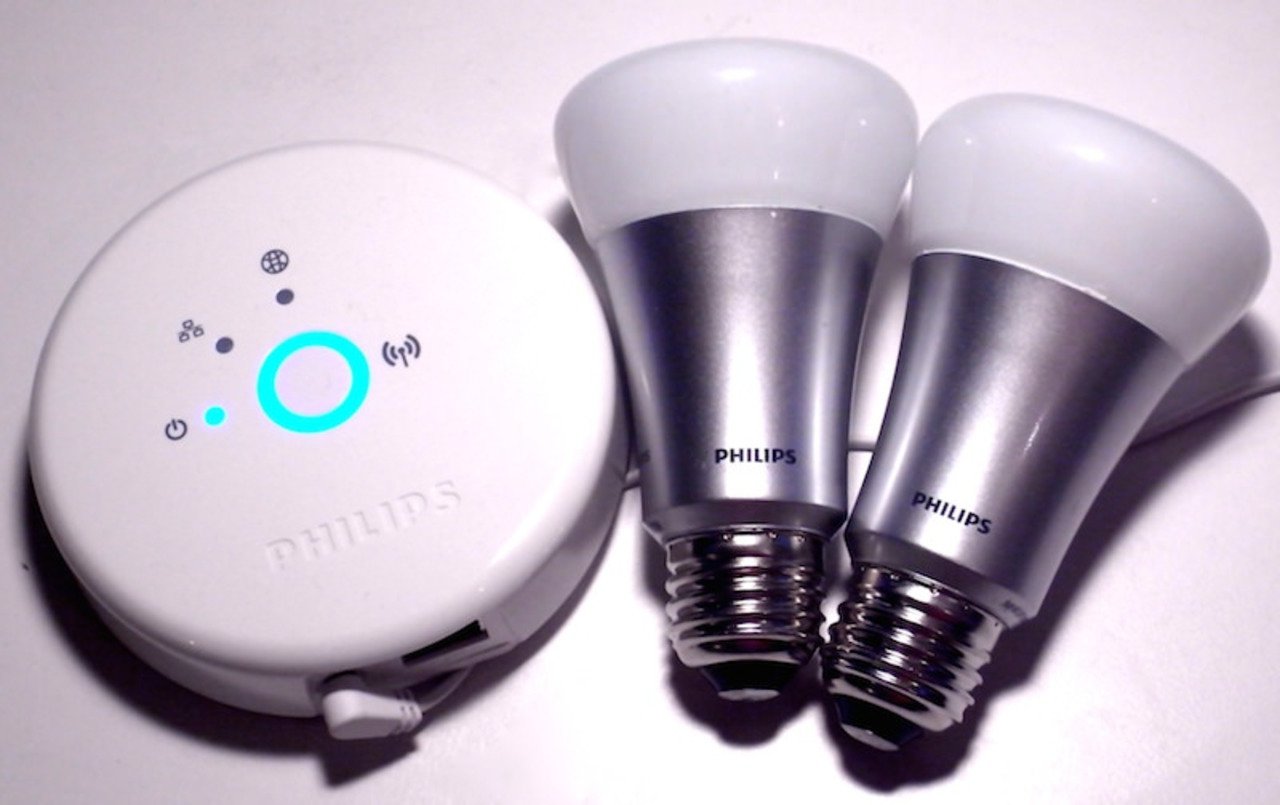 Philips Hue lightbulbs
Change the mood with Philips Hue. This new light system can make waking up easier by being set to brighten gradually in the morning, waking you up more naturally. It can also choose different lighting settings by using a palette, giving you a slew of options when setting the ambiance of a room. And, you can set your lights to turn on and off at specific times. This great device also ends up saving you money along the way.
Teach your thermostat and it will learn—teach it well and it can save you up to 20 percent on heating and cooling! This design-savvy programmable thermostat learns your schedule and is able to program itself accordingly.
When looking at it, you would think it's simply a speaker, but the Amazon Echo is that and much more. Akin to the highly anticipated Google Home, as well as Siri—but a little smarter, this device serves as a digital assistant allowing you to surf the Internet, hands free! Along with playing music, you can also set alarms and calendar events.
Cleanliness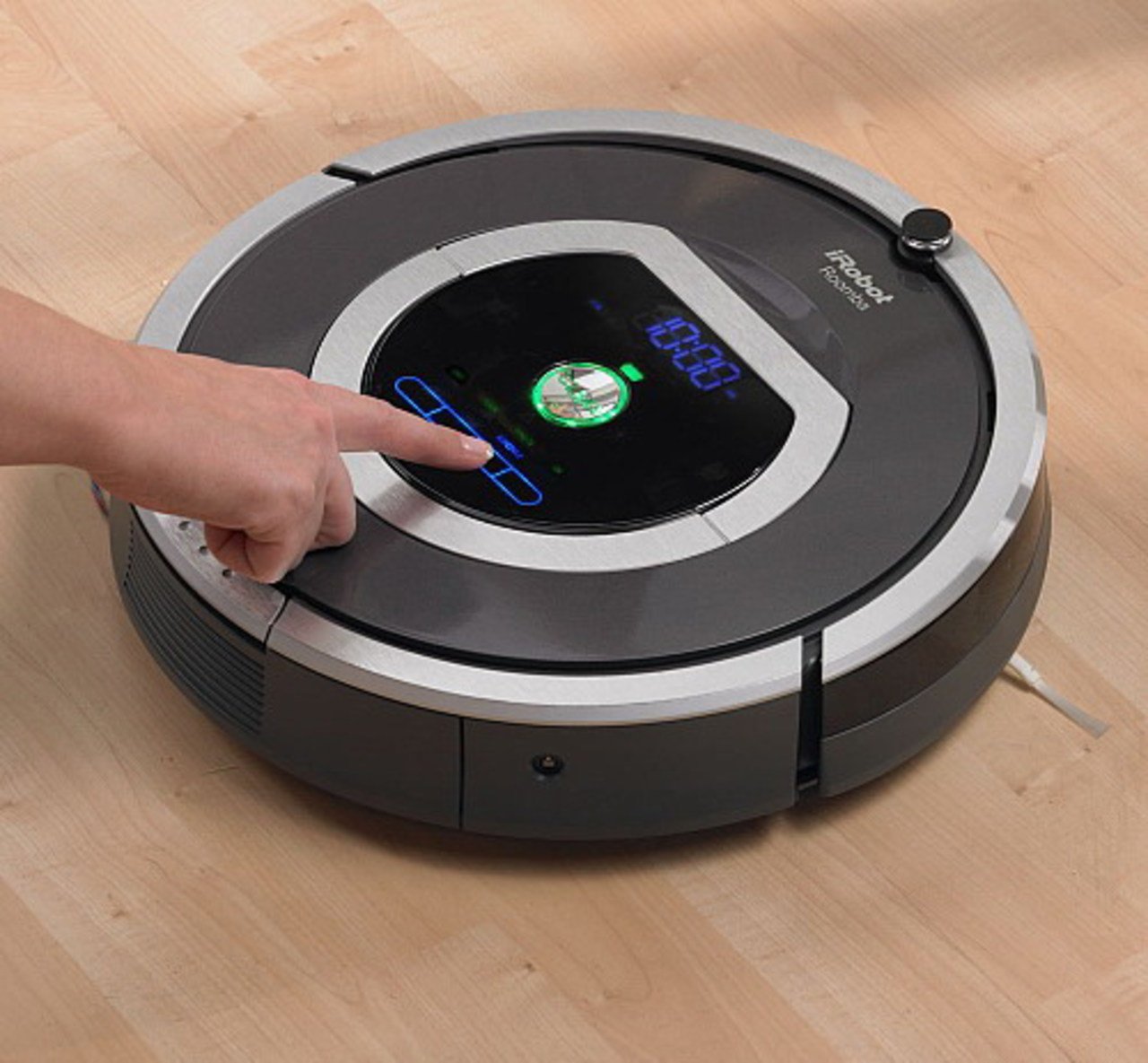 Roomba
This self-operating vacuum can be set to start cleaning your home at any specific time, even when you're not home, making your home cleaner and tidier than a regular vacuum due to it's nimble capabilities.
Like the Roomba, but for your window! This cleaning pad suctions to any window or mirror and uses its built-in squeegee and drying pad to wipe windows clean with no trace off dirt or dust, making your view of the city clearer.
LG SmartThinQ Steam-Powered Washer and Dryer
Clean your clothes the smartest way possible with these new washers and dryers. The LG SmartThinQ dryer can be set to minimize odors and wrinkles, saving you time from ironing! This smart home necessity has a setting to operate during periods when energy rates are low by having the ability to detect when power consumption in your area is at its lowest—and you can control the cycles from your smartphone.