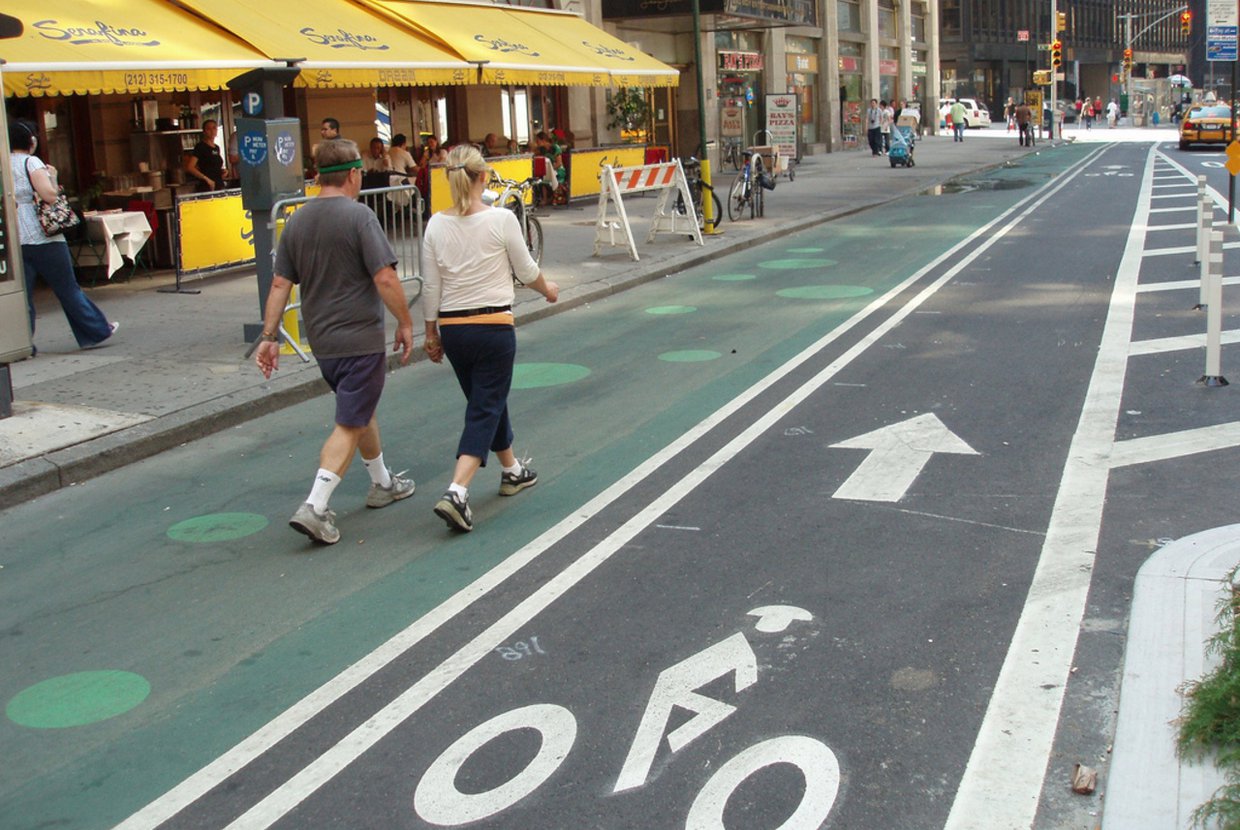 Cities around the world are making a conscious effort to reshape their urban infrastructures to make it better suited to pedestrians, bikers and public transportation. For most of the 20th century, cars have been not only the primary medium of transport that modern cities have been designed around, but also a culturally ingrained status symbol. Car ownership, only second to home ownership, has been the ritual entry into adulthood. However, just as home ownership rates have plummeted for millennials—and not simply because they can't afford them as previous generations could—they are also the least likeliest to drive of any generation, driving 23% less in 2009 than in 2001 according to a study by the federation of Public Interest Research Groups. In the same time frame, the use of public transportation has increased by 40% and bicycling rates have shot up 24% for the age group 19-34. One in five New Yorkers is a millennial, and this generation born between 1982-2000 represents more than a quarter of the nation, according to data from the US Census Bureau. In a study conducted by the Boston Consulting Group, they found that millennials will outnumber non-millennials by 20 million by 2030 and are expected to comprise 50% of business travelers. Therefore, the preferences and lifestyle choices of millennials, particularly their inclination to bike more than previous generations, are important in giving us a glimpse of what city infrastructure of the future will look like.
New Bike City?
A report released by the NYC Department of Transportation, called "Cycling in the City", found that the city has seen a drastic 320% increase, from 100,000 riders to 420,000, between 1990 and 2014. Around 778,000 New Yorkers bike around the city regularly, or at least several times a month. The way millennials consume has shifted from a culture of ownership to the "sharing economy", exemplified by the success of services such as Uber Pool, AirBnB, and the wide array of music-sharing platforms. The growing ubiquity of Citi Bike, a bike-sharing program, confirms both the trends of rising bike ridership and millennial tendency to share rather than own. More than 10 million Citi Bike rides were used in New York City in 2015, a 24% rise from the year before. This was achieved with 7,500 usable bicycles on docking stations. As Citi Bike plans to expand, we can expect these figures to keep rising in the near future.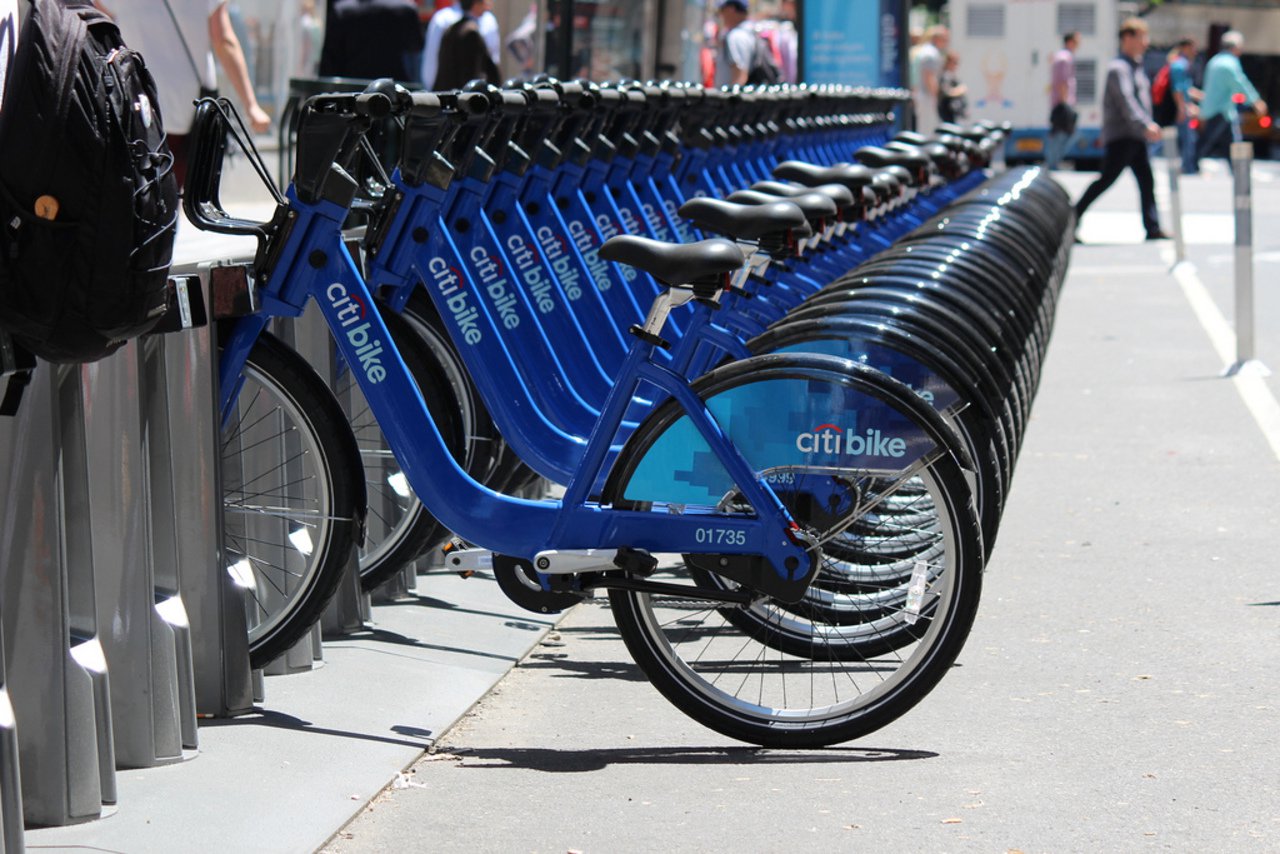 The beginnings of this biking-friendly cultural change can be traced to the city's efforts to improve infrastructure for cyclists since 2007. The increase in bike ridership has been catalyzed by the New York City Department of Transportation, which built 430 miles of bike lanes between 2007 and 2014. A report by the NYCDOT called "Making Streets Safer" points to a 72% decrease in the average risk of serious injuries for cyclists. It is no coincidence that the boom in biking, and the increased safety for cyclists, occurred as the city started installing protected bike lanes in 2008 under Janette Sadik-Khan, New York City's famously pro-cycling transportation commissioner from 2007-2013.
Khan's large-scale redesigning of the city streets was met with hostile opposition from vehicle drivers who were concerned that protected bike lanes would take up street space and choke traffic in an already congested city. However, a NYCDOT report in 2014, after Janette Sadik-Khan's term had ended, shows that bike lanes have made the streets safer for not just cyclists but also for pedestrians by making crossings more conspicious to drivers—and importantly, bike lanes did not negatively impact travel times as the naysayers had argued. On the contrary, the report shows that travel times improved on Columbus Avenue and 8th Avenue after the installation of protected bike lanes. The increase in bike ridership is good news for retail businesses too because biking as another option for commuters increases accessibility. The data also shows that compared to similar corridors, streets that received a protected bike lane saw a greater increase in retail sales.
Lessons from Europe?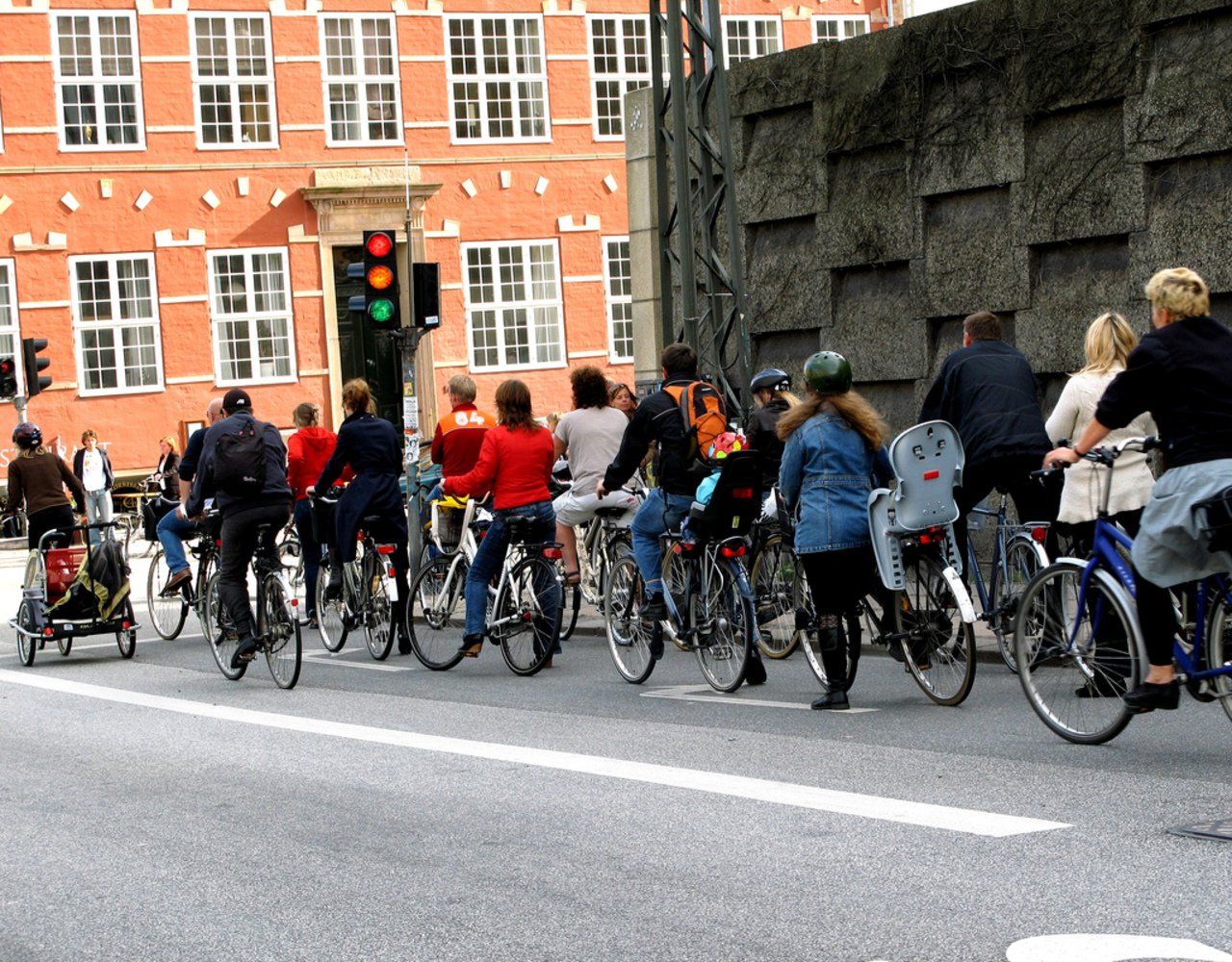 Bike lanes are cheap to install, and factoring in the safety, mobility, and the quality of life benefits they bring, not to mention the health and environmental benefits opposed to cars, improving urban infrastructure to facilitate cycling is a no-brainer. The city has made huge strides since 2007 but how does it fare compared to global cities? After a brief appearance in 2011 in the Copenhagenize Design Company's index of the most bike-friendly cities in the word, New York City did not feature in the top 20 in 2015, with big cities like Amsterdam, Paris, Berlin and Barcelona ranked ahead of it in terms of bicycling infrastructure, facilities, culture, bike-sharing programmes and perception of safety. Despite the progress made in the past few years, the emergence of a true biking culture is stymied by people who want to bike more, but are still concerned about safety. A survey by Breakaway Research Group for People for Bikes found that most Americans want to bike more but 54% are held back because they afraid of being hit by a car or truck. In New York City, most of the bike lanes in the city are not fully protected bike lanes, but on-street striped routes, with no actual protection from car traffic. Adding to the woes of cyclists, bike lanes in New York City are often obstructed by parked cars and careless pedestrians, posing a danger to cyclists. There is even a Tumblr page dedicated to photographs of police cars, ironically, illegally parked in bike lanes. With better safety and mobility comes the presence of a stronger bike culture akin to European cities.
In the States, cycling is a subculture as opposed to being the norm. As Americans start seeing biking not just as a recreational activity, but also an efficient way of commuting within cities, the culture is bound to get stronger. Another lesson is the creation of segregated superhighways for bicyclists, which London vastly invested in during Boris Johnson's term as mayor. According to an official city report, bike commuters will outnumber car commuters in London by 2018, helping congestion within city limits. Perhaps congestion in New York City would also benefit from more cycling. Despite the progress that needs to be made, especially compared to European counterparts, the trend looks positive and the future looks bike-friendly—the number of cyclists in New York City has doubled between 2005 and 2010, and will triple by 2017. In a Wall Street Journal article, deputy city transportation commissioner, Mr. Russo, said that the city is on track to have 1,800 mile bike-lane network by 2030, 800 more miles than presently. City officials have also focused on adding more protected bike lanes to the network with buffers separating bicyclists from traffic.