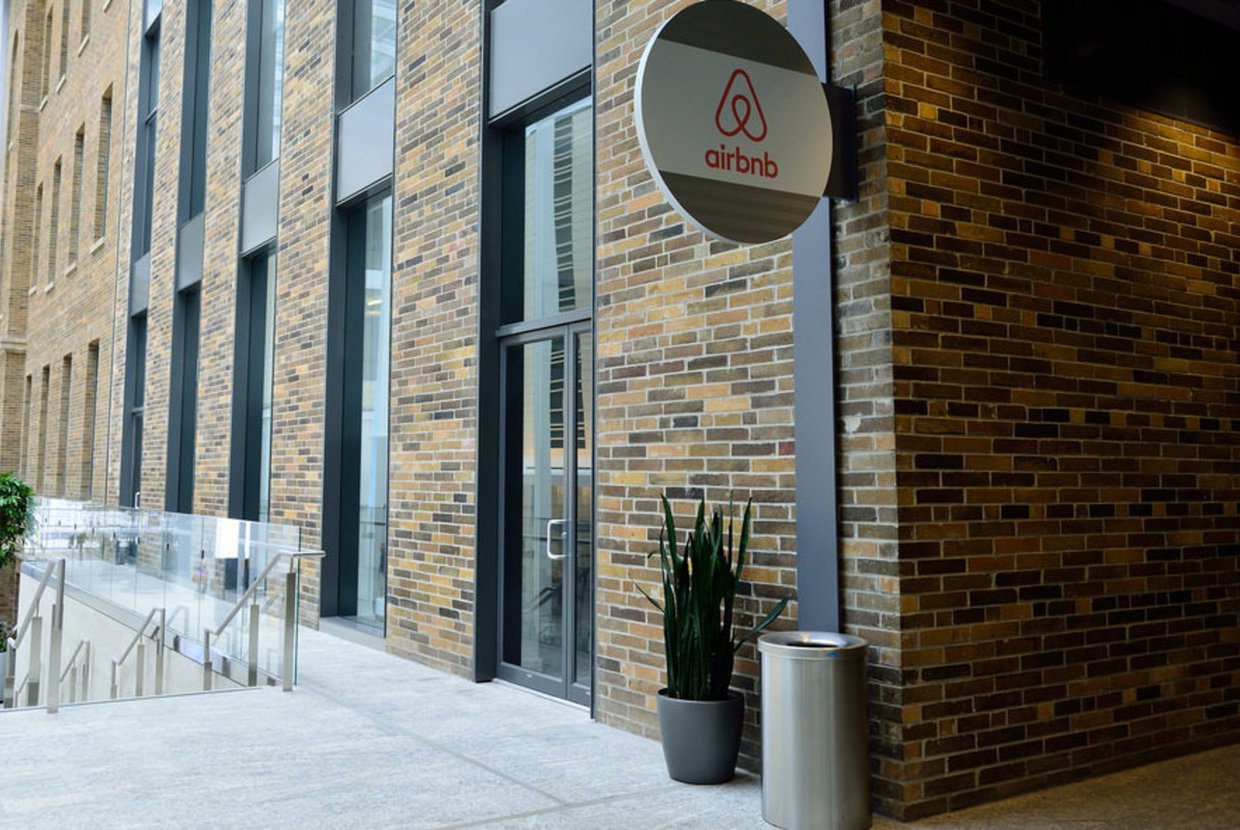 If you are a Berliner and you were planning on renting out a whole apartment as a vacation rental to tourists through Airbnb, you risk facing fines up to €100,000 if you don't obtain a permit from the city, based on a law that came into effect May 1st. Meanwhile, if you are a Londoner, you could legally rent out an apartment or house for less than three months a year without the need for any such permit. In a bid to further boost the sharing economy, the UK government has also announced tax breaks for people wanting to rent out rooms short-term in their main residences. Have the Germans lost the plot by stifling economic activity and cultural exchange in one of their top tourist attractions? Why is the sharing economy, something so innocuous sounding, coming under fire from politicians and legislators in global cities like Berlin—even New York City?
An understanding of the issue necessitates an in-depth discussion of how Airbnb operates, its scale of operations and how these operations affect the "normal economy". Airbnb prides itself as the flag-bearer of the "sharing economy". The company's mission statement reads, "whether an apartment for a night, a castle for a week, or a villa for a month, Airbnb connects people to unique travel experiences… And with world-class customer service and a growing community of users, Airbnb is the easiest way for people to monetize their extra space and showcase it to an audience of millions". The economics of the enterprise are relatively straightforward: Hosts are attracted to sharing their living spaces through a vacation rental platform like Airbnb because it presents the short-term opportunity to make extra money through unused living spaces. Guests save money that they would otherwise spend on an overpriced hotel room and have a more immersive travel experience than a trip based on cookie-cutter hotel hospitality and brochure-tourism. In an age of ever-increasing rents and hotel rates, win-win for all parties, right?
Not quite so. While most Airbnb users may be renting out a spare room to make extra income every once in a while, a considerable number of them have used the so-called sharing economy as a profit-making enterprise by renting out entire apartments or complexes. For example, Airbnb's top 40 hosts in NYC have grossed more than $35 million combined. A similar story emerges in San Francisco where 4.8% of hosts control 18.2% of Airbnb's local listings, according to the SF Chronicle. Despite Airbnb's marketed image as a "low-impact" platform, in the few shorts years of its rapid global expansion, the brand is valued at around a staggering $30 billion. When you consider the scale of economic activity involved and the amount of profits that Airbnb is making from the real economy, the sharing economy does have real implications for the actual housing economy. So maybe Berlin is onto something with this regulation business.
It is in response to this that the mayors of 10 global cities are creating a task force to deal with the "Airbnb effect" on the market for rentals. Global metropolises with highly competitive real-estate markets are suffering from a shortage of affordable housing and struggling to ensure a balance between appeal to tourists and livability for long-term residents—and they think Airbnb is exacerbating their woes. Last week, a study called "Short Changing New York City" found that in New York City rents had risen at faster rates where Airbnb's were most prevalent. Using 2015 data from Airbnb, the key findings from the report were that despite New York State's Multiple Dwelling Law, which prohibits short-term rentals for less than 30 days without the presence of a permanent resident, more than 55% of Airbnb listings allow booking entire apartments and homes. Surely, not of all these listings flout the law, but it is very likely that with such a high percentage, a considerable number of them do. Furthermore, a significant number of Airbnb hosts engage in commercial activity, dispelling the notion that Airbnb's business only caters to hosts that rent out spare rooms every once in a while when the residents are on vacation. Finally, the "Airbnb effect" adversely impacts the already contentious phenomenon of gentrification. The report finds that the neighbourhoods Airbnb listings are geographically concentrated coincide with the macro-neighbourhoods identified as rapidly gentrifying by the NYU Furman Centre's 2015 report, which we analysed last month.
Airbnb's official line on this has been to criticise anti-Airbnb sentiments as the manoeuvrings of pro-establishment interests—government regulators and the hotel industry, mainly. They point to the growth in economic activity, increase in tourist business, the stimulation of cultural exchange, and most of all, the opportunity for residents to make some money on the side as they try to make ends meet in a tight economy. In a NYT article, Airbnb spokesperson, Nick Papas, is reported to have said that the numbers in the report were skewed by incorrect assumptions, for instance, the idea that all entire home rentals in New York are illegal and that entire homes rented out for more than 90 days could not be primary residences. In San Francisco, the tightest real estate market in the U.S. and ironically Airbnb's home, a law was approved in 2015, which curtailed the number of days an apartment can be rented out per annum and also required hosts to register with the city. In practice, however, according to a SF Chronicle article, a very small percentage of the hosts actually do register. Airbnb has found itself immersed in an intense legal battle with New York City, too. We reported last month that a bill had been passed to ban hosts from renting out entire apartments, with potential fines up to $7,500.
While New York City is Airbnb's largest U.S. market, a major part of its operations occur in European cities. Recently, as mentioned earlier in the article, a law came into effect in the city of Berlin completely banning hosts from renting out apartments for short-term stays, with fines up to $100,000. In a Guardian article, Andreas Geisel, Berlin's head of urban development, said the law was "a necessary and sensible instrument against the housing shortage in Berlin … I am absolutely determined to return such misappropriated apartments to the people of Berlin and to newcomers". Meanwhile, other European cities have taken different approaches to the Airbnb conundrum. Amsterdam allows short-term rentals of the home of residents for up to 60 days a year, and agreed with Airbnb to collect a 5% tourist tax. London, however, repealed a provision, which made it illegal to rent a London apartment or room for less than 90 days without approval, encouraging the growth of the sharing economy.
In theory, Airbnb is a peer-to-peer home-sharing platform and the biggest contributor to the sharing economy of the future, but as it grows bigger it might be morphing into an illegal shadow economy. Housing interests are justifiably concerned that the shortage of available dwellings and the surge in rent-prices is being worsened by Airbnb's entrepreneurial hosts. In some cases, landlords are evicting tenants to use their properties for short-term Airbnb rentals, which are more lucrative. So while the platform's motto of promoting peer-to-peer exchange and micro-entrepreneurship is admirable in an age where big cities become more globalized and expensive and job markets more saturated, its sheer scale means it can no longer operate independently from government regulation.