Best NYC Brunch Spots to Dine Alfresco
Megan Newhard
| July 14, 2016 | Published in
NYC Lifestyle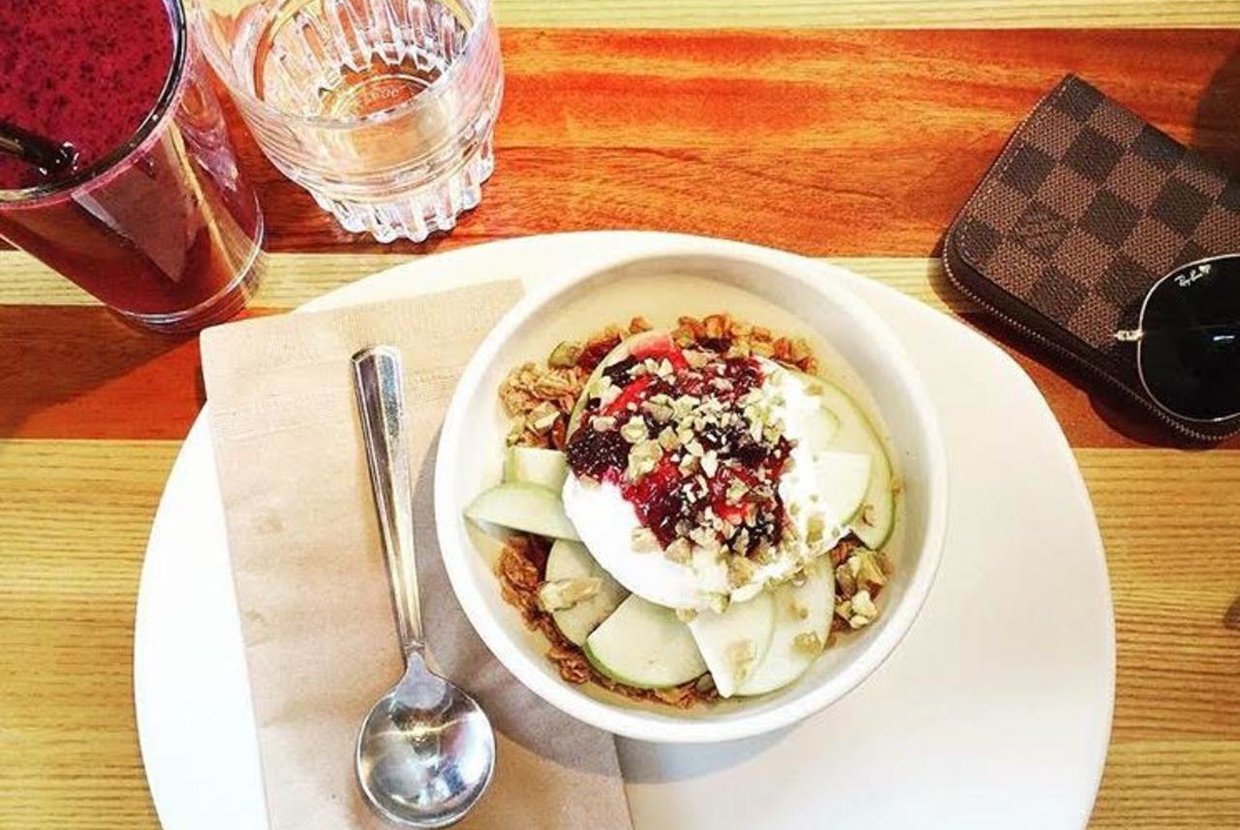 Ask any NYC native and they'll definitely tell you Sunday brunch is a necessity, so how do you keep a weekly routine fresh come the summer months? By dining outside of course! Check out Elegran's top picks where you can enjoy your brunch alfresco.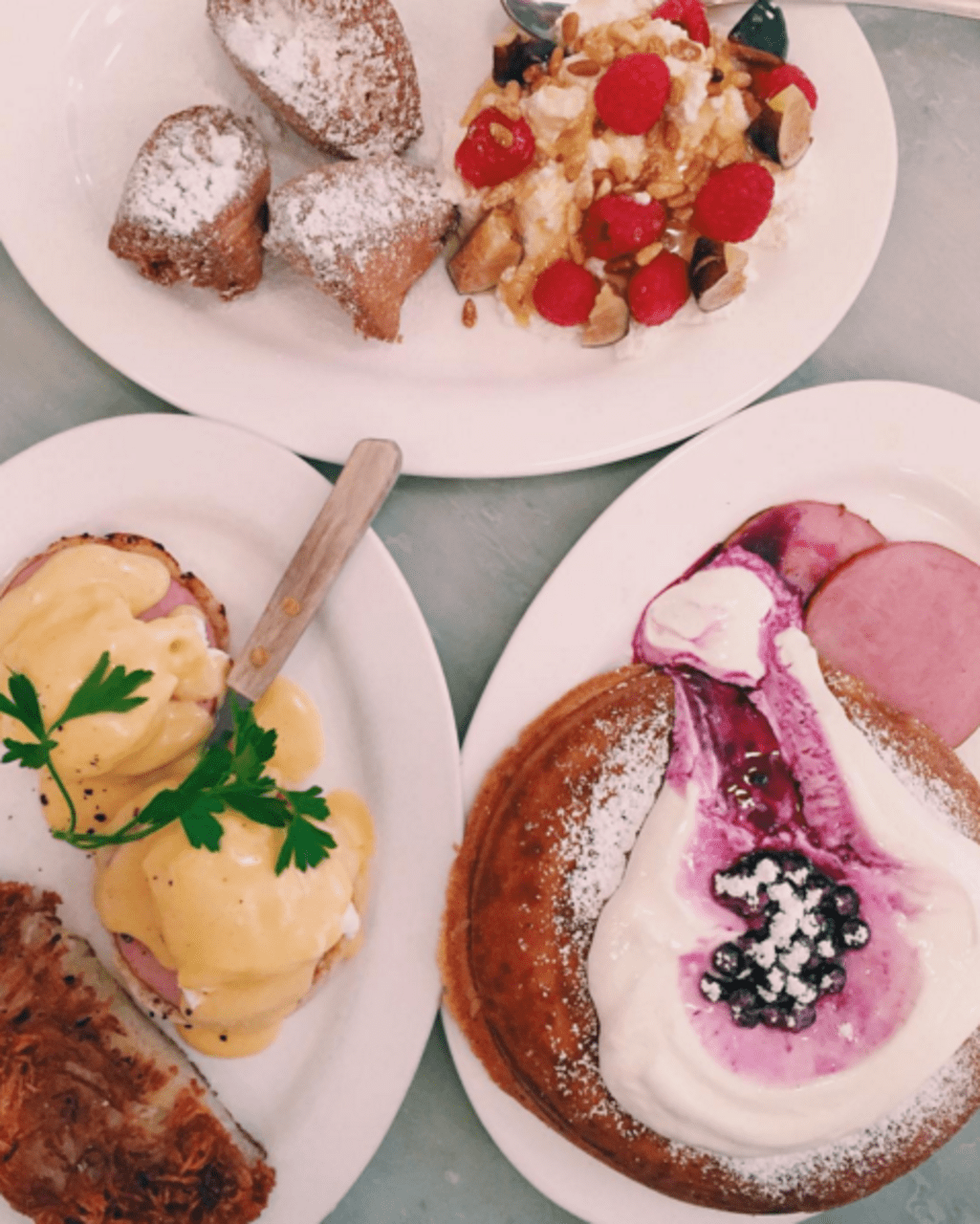 Photo of Prune taken by @amyschulmaneats on Instagram.
Prune: Don't let it's small size fool you, this American eatery is not to be overlooked.
Address: 54 East 1st Street
Price: $31-60/person
Specialty: Their Dutch pancake is everything a Dutch pancake should be—huge, fluffy, and topped with fruit and ricotta.
Poco: A casual tapas spot with a brunch menu comprised of some of the basics and a few Spanish plates.

Address: 33 Avenue B @ 3rd Street
Price: $11-30/person
Specialty: This place is a lobster lover's dream—their lobster guac, lobster mac n' cheese, and lobster benedict is all to die for.
Photo of The Butcher's Daughter by @ninjanellephant on Instagram.
The Butcher's Daughter: A vegetarian cafe that serves brunch on the weekends and is extremely compliant with any dietary restrictions customers may have. Offers streetside tables seasonally.
Nolita Address: 19 Kenmare Street
West Village Address: 581 Hudson Street
Price: $11-30/person
Specialty: Avocado Toast (they offer several spins on the classic dish).
Distilled: An American gastropub offering local fare and craft cocktails.

Address: 211 West Broadway
Price: $11-30/person
Specialty: Their gochujang wings (not to mention, bottomless herbed popcorn in place of a bread basket).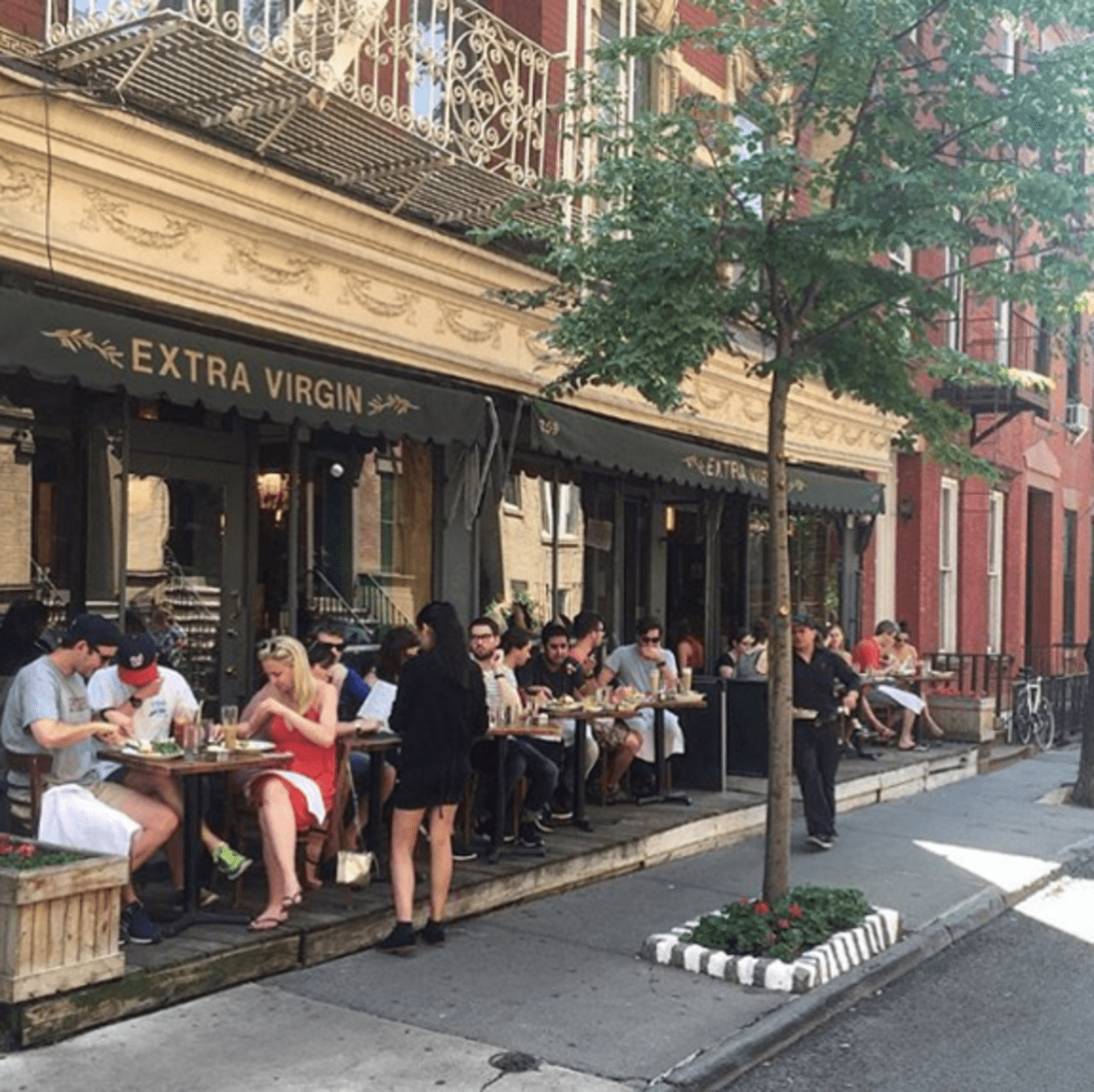 Photo of Extra Virgin taken by @casual_snapshot on Instagram.
Extra Virgin: Mediterranean-tinged menu with a bistro feel.

Address: 259 West 4th Street
Price: $11-30/person
Specialty: Arguably the best french toast you'll ever eat.
The Pavilion Market Cafe: With decor reminiscent of a colorful vacation cabana, this open-air cafe provides all of the staple menu items needed for a successful brunch.

Address: 20 Union Square West
Price: $11-30/person
Specialty: While most of the fare covers brunch basics, there is a special menu section entitled "Sammy's Savory & Sweets" containing revamped combos such as cream cheese & blueberry stuffed beignets and spinach & ricotta boreka.
Photo of Narcissa taken by @chefjfraser on Instagram.
Narcissa: Featuring only seasonal ingredients in each dish, Narcissa is home to upscale American fare, and has a private garden for dining on nicer days.
Address: 25 Cooper Square
Price: $31-60/person
Specialty: They have a delicious selection of morning cocktails to complement your meal.
Aurora: An assortment of meals born from Tuscan influence, this Brooklyn restaurant is related to the SoHo eatery of the same name, but only the Brooklyn location has an ethereal garden seating area.

Address: 70 Grand Street
Price: $31-60/person
Specialty: The Parma Eggs Benedict, a twist on the original with prosciutto, ricotta, and truffles.