Changes to Landmarks Law Signed
Zain Ul-Arifeen
| July 07, 2016 | Published in
Neighborhood News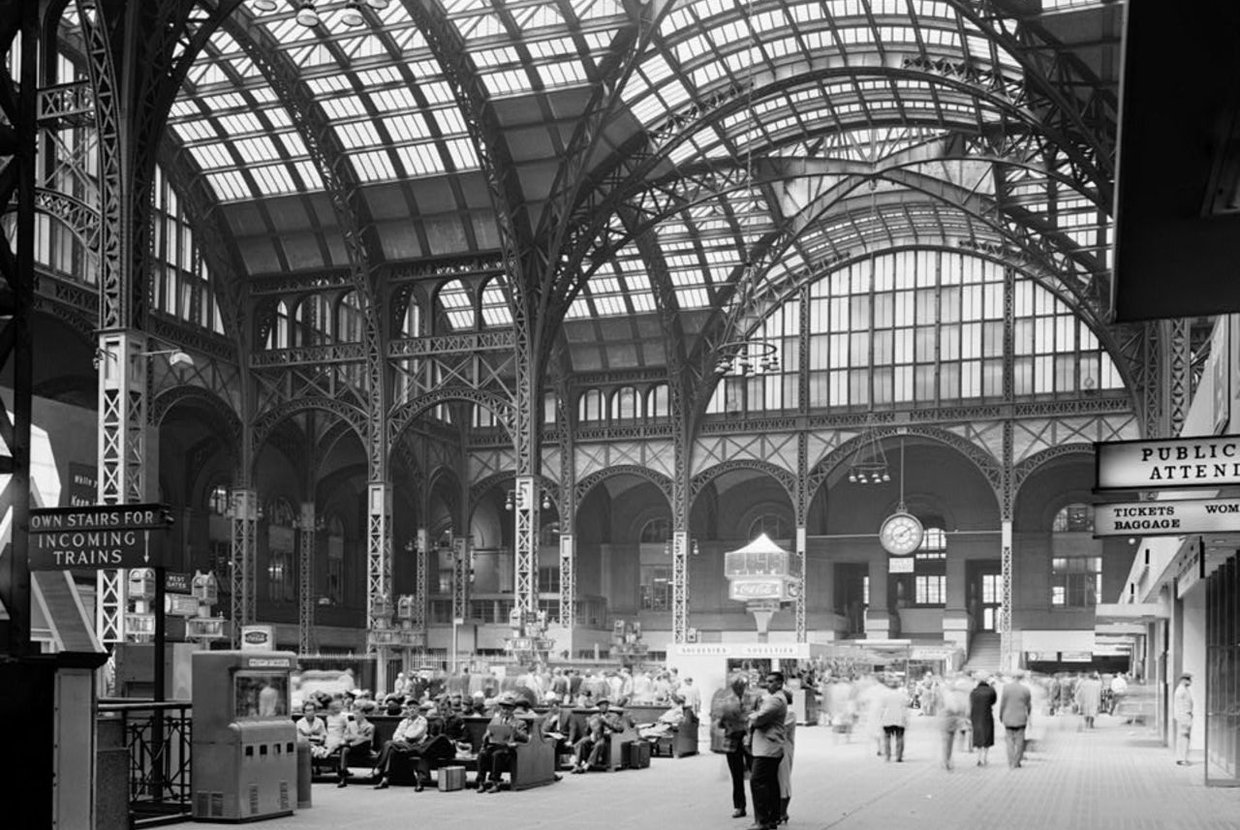 (The old Penn Station before its demolition)
When the old Penn Station was controversially demolished in 1963 to make way for Madison Square Garden and an underground commuter railroad station, there was a huge outcry for the protection and preservation of architectural landmarks. The historic Landmarks Law and the Landmarks Preservation Commission came into existence as a response to this shortsighted demolition to preserve the city's rich architectural, cultural, political, social and economic history. Not more than a decade after the law came into being, Grand Central was preserved from destruction under the act—demonstrating the significance and necessity of such provisions.
For 50 years, the city's Landmarks Law had not been subject to revision—until about a week ago when Mayor de Blasio signed into law, Intro 775-A, a City Council bill that makes changes to the original law. The revision mainly aims to resolve the issue of a 95-item backlog on the Landmarks Preservation Committee's calendar by providing a new decision timeline for designation of landmarks. The City Council had voted 38-10 in favor of it, but the bill was rigorously contested by preservationist organizations such as the Historic Districts Council, the Greenwich Village Society for Historical Preservation, and the Municipal Art Society of New York.
The law essentially limits the time period that the commission has to review a potential landmark and determine if it needs preservation. For individual landmarks, the deadline to review and determine a landmark is a year, and for historic districts, the commission has two years to decide. Since 1998, 82% of individual landmarks were considered within a year and 86% of historic districts within two years, according to the Council's report. Preservationists have voiced concerns that this may be too little time for the reviewing process for challenging sites because of the logistical complications involving determining whether a designation is a landmark or not. They contend that contrary to streamlining the process, it hastens it by putting pressure on it. Regardless, it will be interesting to see how the commission operates under this new law. Landmarks are part of the very fabric of New York City: 27% of buildings in Manhattan alone have landmark status, according to a NYT article. The city has to preserve its history while ensuring it doesn't hamper new development.
Here is an interactive map of NYC Landmarks.
And here is the full report titled "Landmarks for the Future".