NYC Seller Stories: Cameron Musgrave
Megan Newhard
| July 19, 2016 | Published in
Elegran Insider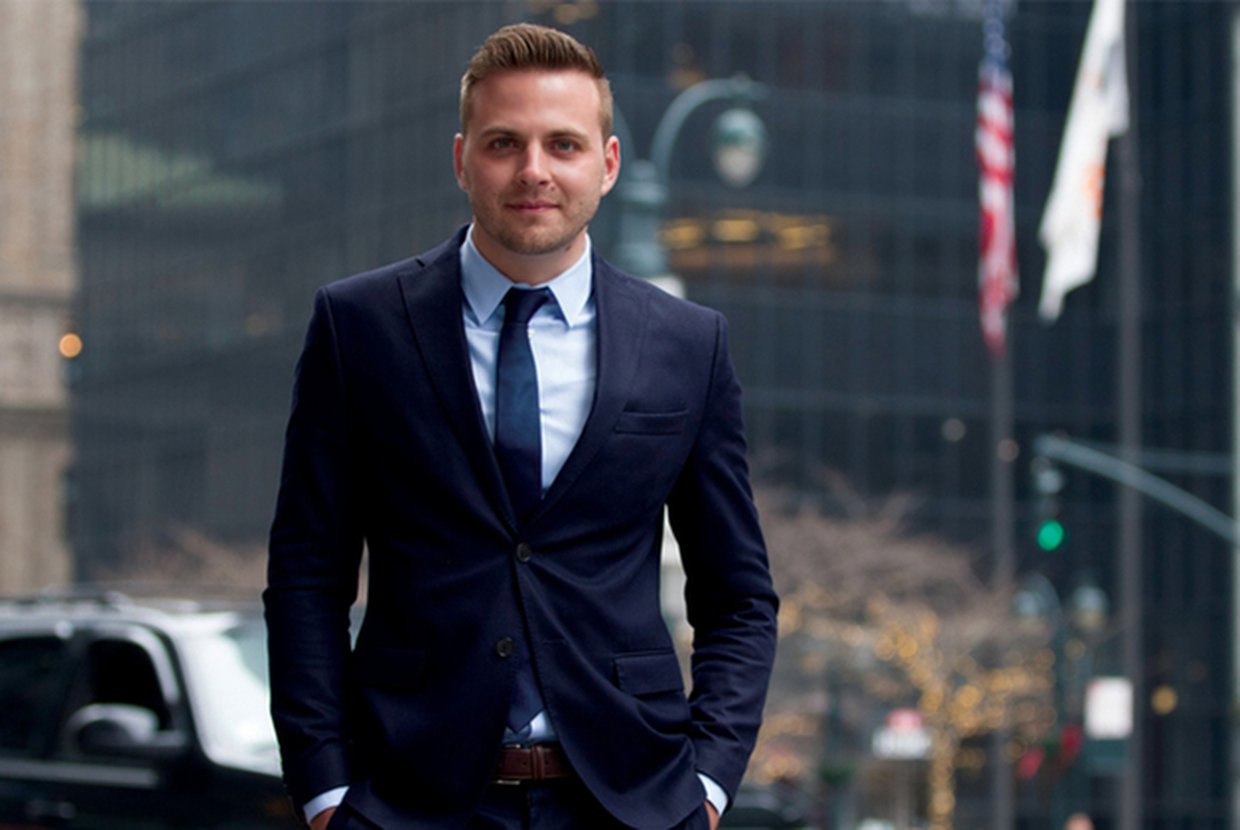 "Tenacity comes to mind, and the sheer will to succeed—both are definitely major storylines in my life."
Meet Cameron Musgrave, one of Elegran's newest agents.
An Austin, Texas native, Cameron Musgrave has lived in multiple cities before anchoring down in Manhattan. An entrepreneur with a sales and marketing background, Cameron's extensive experience in the business sector has provided him with a useful set of tools for transitioning into the real estate industry. With 10 years in customer service, focusing on building long lasting relationships, he makes it evident, that above all, client satisfaction is his primary concern.

How did you get into real estate?
Real estate is something that has always been in the back of my mind, I have known quite a few successful individuals in the business. I wanted to find something that I was not only good at, but also interested in. So, after leaving finance, real estate felt like the next natural direction to move in.
Elegran stood out to me immediately. I had a great feeling about it—just from viewing their marketing, advertising, and web presence, before I had even approached the company. I did my own due diligence to explore what other opportunities were out there, but I eventually decided on Elegran, and I'm certainly happy with that decision.

What is your favorite part of the industry?
Well, of course nothing beats the thrill of a sale, but I truly enjoy developing relationships and earning the respect of my clients—just being their go-to guy. The loyalty that is developed is remarkable, and is definitely something I enjoy.
What's your favorite neighborhood and why?
I really enjoy the Battery Park City area, because it really is somewhat of an oasis. The development and planning put into it, and how well it was thought out, makes it a very beautiful and clean environment to reside in.
What has been your favorite closing?
I recently closed a townhouse rental in Murray Hill and the gentleman involved was the military counsel for the Ambassador of the United States at the UN. I had the opportunity to build a relationship with both him and his family, and help them find their home while they stay here, which gave me a great sense of pride.
Do you prefer new construction or prewar?
I have an affinity for new construction, simply because it's the sign of our own time, and the sign of a thought process for new design and forward thinking.
Favorite NYC event?
Museum Mile Festival. It gets people out, and really anything you can do to motivate the masses to experience more culture and art is always amazing.
To what do you attribute your success?
Tenacity comes to mind, and the sheer will to succeed—both are definitely major storylines in my life. I have overcome many obstacles, but I'm feeling very optimistic about the future.
What is the best advice you could give to first time buyers in NYC?
Find a good broker and spend time educating yourself on the steps of the process, so that when you find that perfect apartment, you'll be prepared.
What are your future aspirations?
I aspire to become one of the top sales agents at Elegran, and to help the company increase revenue by thinking outside of the box and acting upon new opportunities.