Renovations to NYC Subway Unveiled: New Design Features and Station Upgrades
Zain Ul-Arifeen
| July 26, 2016 | Published in
Neighborhood News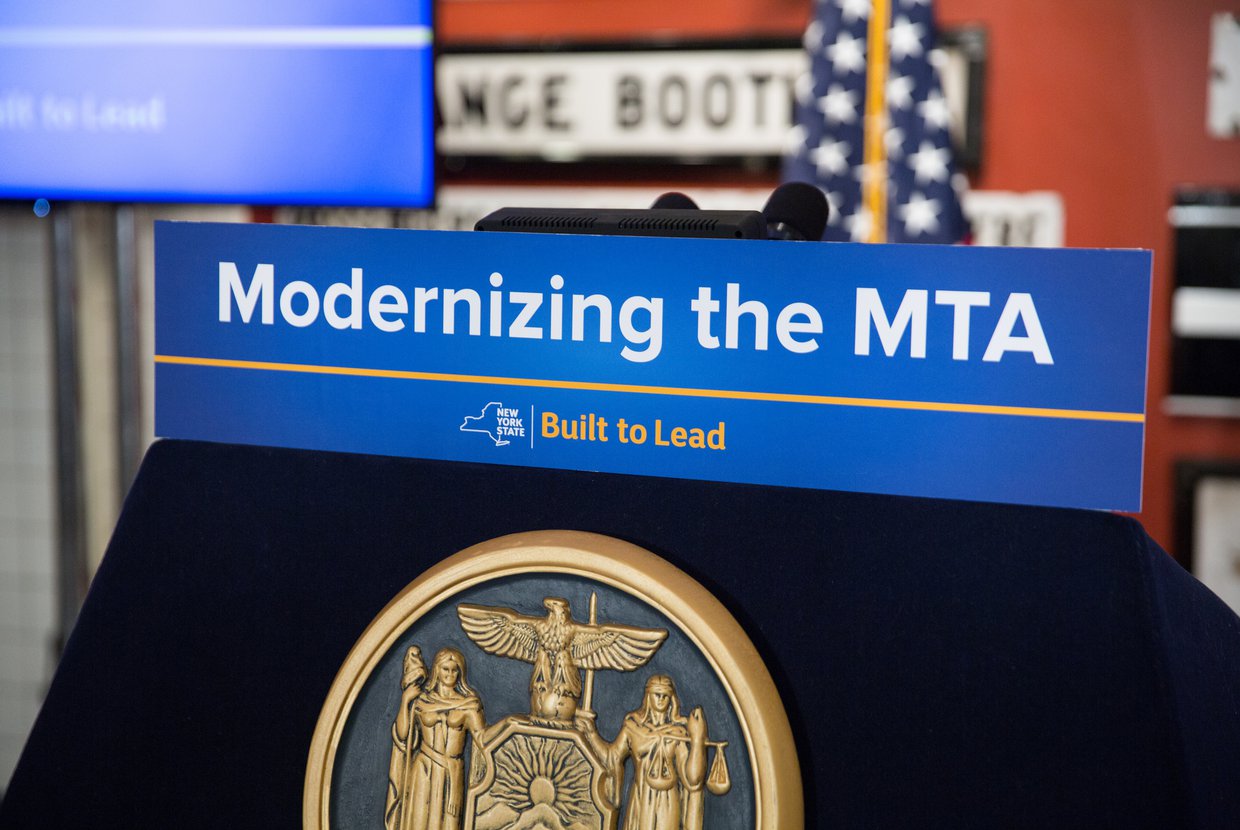 (via Governor Cuomo's Flickr /governorandrewcuomo)
This past Monday, Gov. Andrew Cuomo unveiled new design feature upgrades to New York City's subways at the NYC Transit Museum. The upgrades are part of the MTA's five-year capital spending plan, approved by the authority board in May after quite a bit of consternation and disagreements, which aims to improve and expand the city's transit network. As New York City's population keeps on steadily increasingly, topping 8.5 million for the first time in its history, people are concerned the infrastructure will struggle to cope with the increased burden. Some feel the subway is overcrowded as it is. According to the MTA, 1.76 billion riders rode the subway in 2015, a 12% increase since 2009. In light of these anxieties, these upgrades might be welcome news to many.
(Rendering via press release from Governor Cuomo's website)

The MTA anticipates that there will be about 1,025 news cars added and that it will do extensive renovations at 31 subways stations across all boroughs, with component and renewal work at 170 others. The addition of new cars might alleviate some of the overcrowding concerns. Amongst the new design features are open car end designs, which will allow movement of passengers between cars. The designs aim to reduce cramming and increase capacity. New cars will have wider doors so that passengers can enter and exit more swiftly. The proposal claims the doors can reduce a trains "dwell time" by 32%, based on a computer simulation. Other exciting features include on-board WiFi, USB charging-ports, full-color digital customer information displays, digital advertisements, illuminated door opening alerts, security cameras, LED headlights, and a blue-and-gold exterior aesthetic representing New York's colors.
(Rendering via
press release
from
Governor Cuomo's website
)

The subway stations promise to have better lighting through the stations, improved signs to make navigation simpler, digital real-time updates on service performance at subway entrances, countdown clocks, better cell reception, new artworks and a consideration for the architectural history of every station undergoing renovation to preserve the aesthetic after the redesign. RFP's (request for proposal) have been issued for three stations, Prospect Avenue Station, 53rd Street Station, and Bay Ridge Avenue Station. For those concerned about the renovations affecting their commutes, stations closures are expected to be limited to a six-month timeframe.