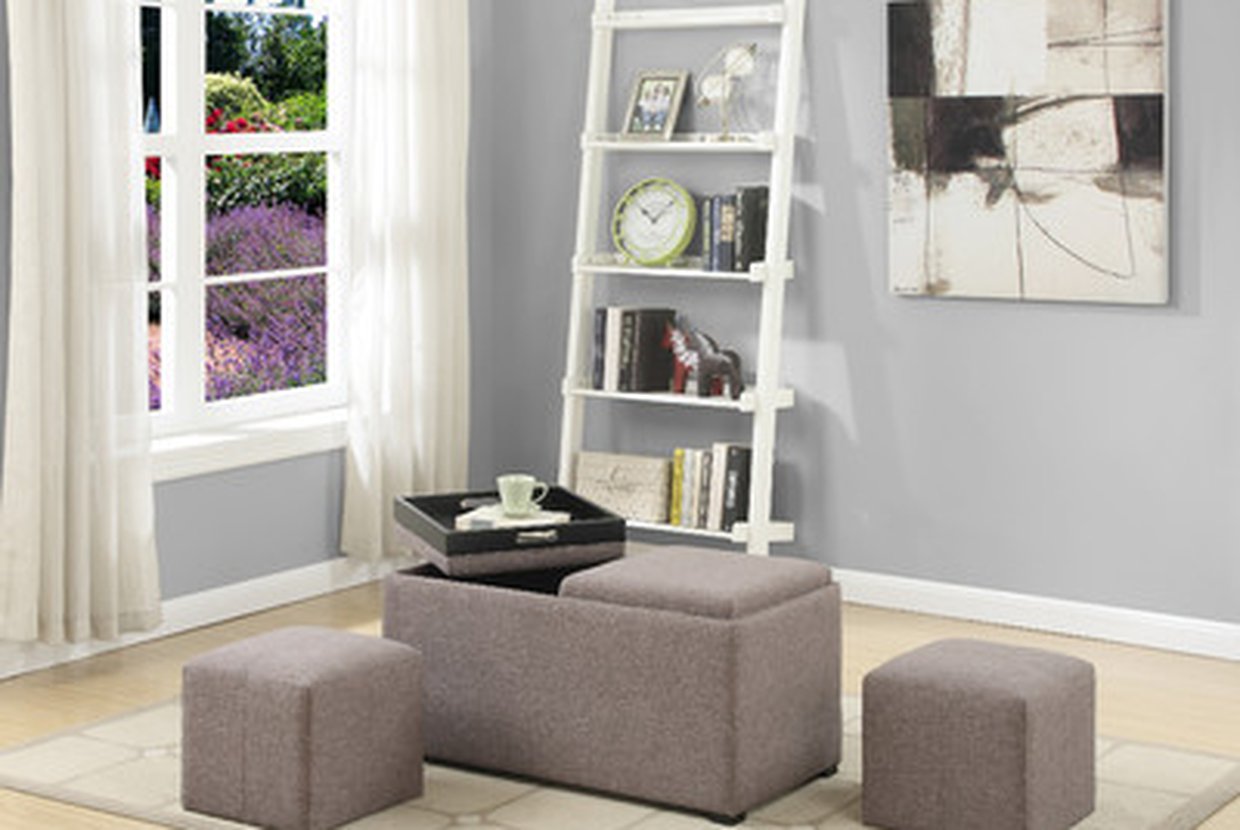 A storage ottoman, for optimal use of living room space.
Decorating a home is hard. Decorating a home that is pressed for extra space is even harder, and NYC residents especially feel that reality. Elegran is here to help make it easier with a list of space-saving furniture!
Storage Ottoman Set
Price: $179.99-$279.99
Styled in a Russian nesting doll fashion, these ottomans have the ability to divide into either 4 or 5 pieces, and can also stack back up within one another. This easily provides both table space, and seating, while maintaining the option to be condensed and pushed into a corner when it's not in use.
Couch Arm Wrap
Price: $260.00
While coffee tables are almost deemable as a necessity, they can also be bulky and take up much more space than New Yorkers can afford to have occupied. A couch arm wrap is the simple and effective solution to this issue. It fits right over your couch arm and becomes instant table space with no added clutter.
Terna Pendant Fan
Price: $340.20
Many New York City apartments lack space, and typically a good ventilation system. On a hot day, or even just when the oven is in use, your home may turn into an unintentional sauna. The Terna Pendant fan is ideal for these exact situations—it is compact with short blades and a nontraditional shape, but it still manages to get the job done and provide constant airflow to your apartment, and as a bonus, it also acts as an overhead light.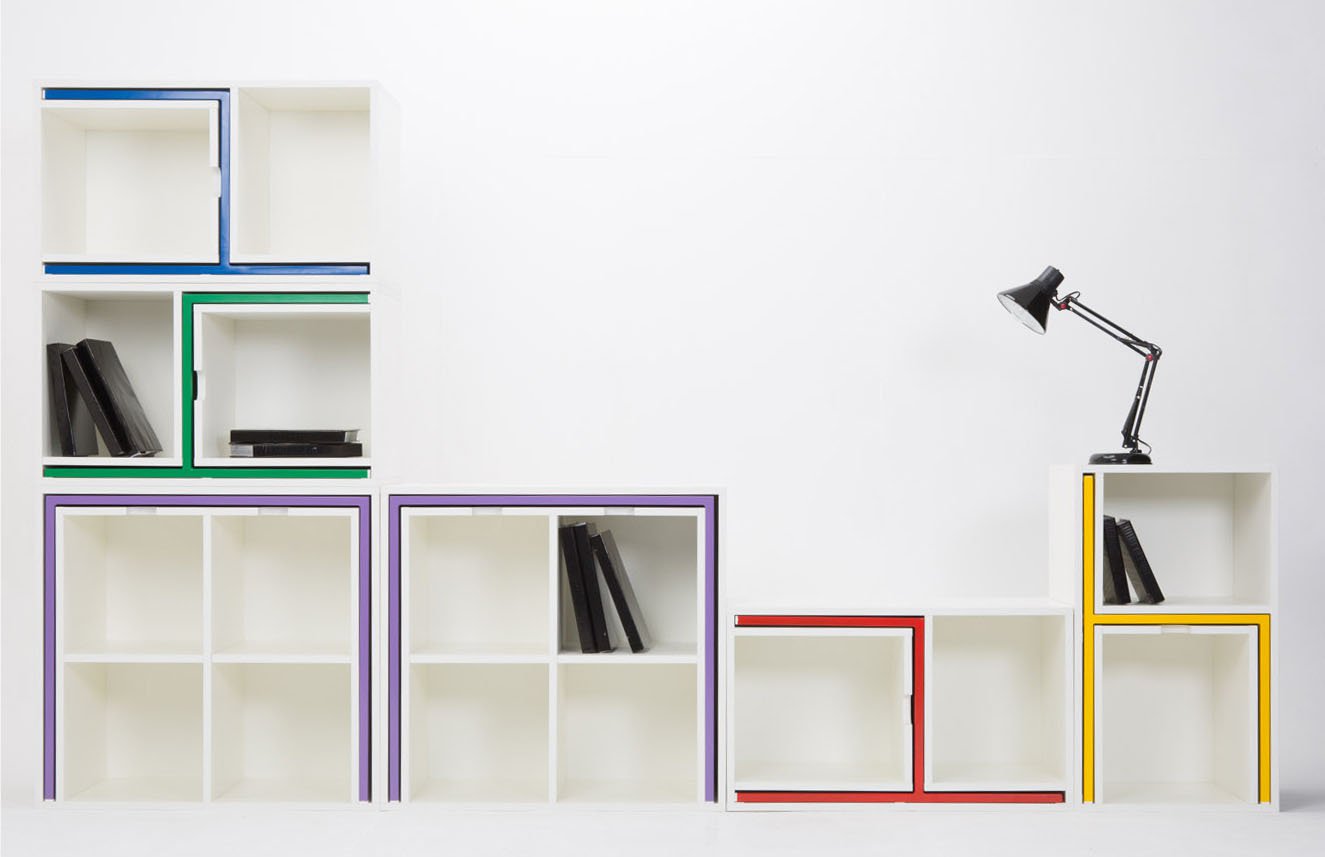 As if from nowhere...
Price: $2,500.00
Shelving space AND a full dining set in one? That's dual purpose at its finest. "As if from nowhere" appears to be simply a bookshelf with several colorful striping details, however the "stripes" are actually 4 chairs and a table, which slide perfectly into the secret slots of the shelving unit. If the rainbow color scheme doesn't appeal to you, all it takes is a simple coat of spray paint to change that.
Compact Coffee Maker
Price: 99.99
When kitchen counter space is valuable real estate, one cannot afford to waste it all with a bulky coffee maker. However, some people just can't survive without their daily (or sometimes more than that) cup of joe, so for them we have the solution: Keurig's K15 model. It is extremely compact, and it's compatible with all k-cups.
Bathroom Etagere
Price: $63.94
Out of every room in an apartment, the absolute smallest tends to be the bathroom. However, bathrooms are also necessary to store extra toiletries, as well as cleaning supplies so maximizing the space is crucial. This etagere fits right over your toilet, adding shelves and cabinets to a space that is generally not utilized anyway.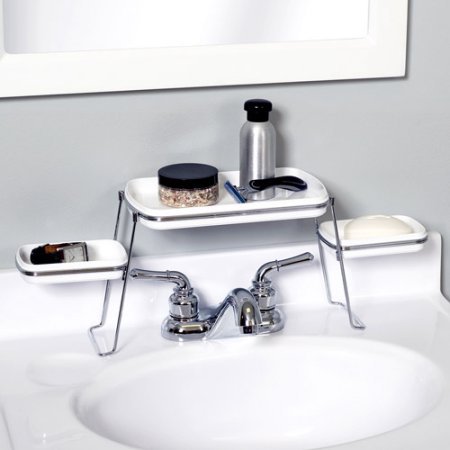 Over-the-Faucet Shelving
Price: $9.15
A smaller take on the bathroom etagere, this petite unit sits right over the faucet of most sinks, adding space for toiletries, soap, or any other small bathroom objects.
Tall Dressers
Price: $1,399.00-$1,955.00
While horizontal space is precious and must be used wisely, vertical space should be used to the absolute fullest. Tall dressers are ideal for this, because they are usually thinner and have smaller, but more drawers, meaning no sacrifices need to be made. We found both the St. James model from Restoration Hardware and the Cynthia model from Pottery Barn to be very versatile and color-friendly.