Changing Tides: Preparing New York City for Climate Change Impact
Zain Ul-Arifeen
| August 09, 2016 | Published in
How To NYC
,
Urban Design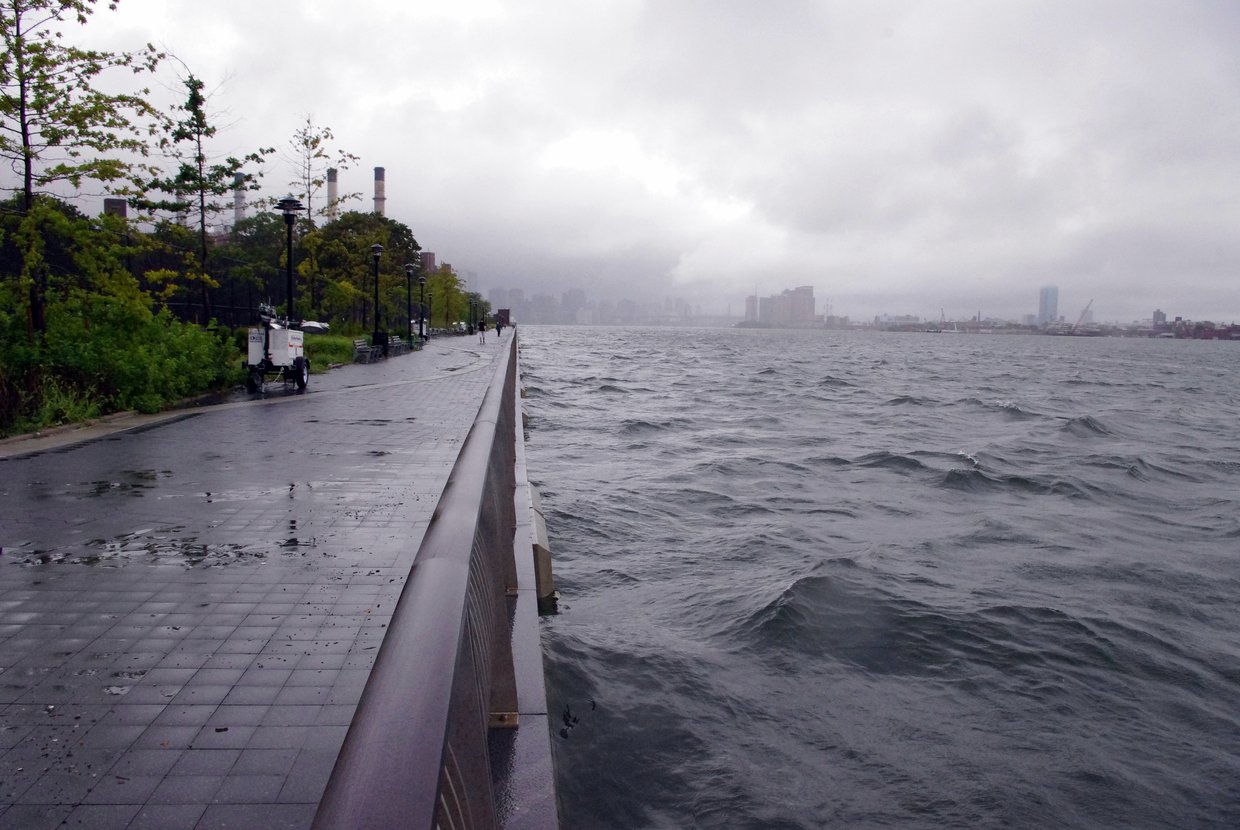 In the aftermath of 2012's Hurricane Sandy, there has been an extensive repair effort. The superstorm cost the U.S. a staggering $65 billion in damage, and more importantly, irreversible loss of life. The natural disaster inundated a considerable part of the city, bringing floods nine feet taller than typical high tides. While the repair and relief efforts alleviate the damages incurred short-term, Hurricane Sandy was a chilling reminder that we inhabit a world where climate change is now a reality. Several studies published in peer-reviewed journals show that the scientific consensus, 97% of climate scientists, agree that global warming is occurring and is indeed due to human activities. At the Paris climate conference in December 2015, mayors of hundreds of global cities pledged to tackle climate change by reducing emissions and increasing resilience. The pact was launched by Ban ki-Moon, UN Secretary General, Michael Bloomberg, former New York mayor, and UN Special Envoy for Cities and Climate Change.
While sea levels are rising everywhere, New York City is especially vulnerable to coastal flooding. New York has been ranked among the 10 cities most vulnerable to rising sea levels. According to the website of New York State's Department of Environmental Conservation, within this century, scientists project that we could see a rise of 18 to 50 inches in sea level along New York's coastlines and estuaries. The worse case scenario could see a rise as high as 72 inches by 2100. The report by the New York City Panel on Climate Change also estimates temperatures rising by as much as 8.8 degrees fahrenheit with a pattern of increasingly frequent heat waves. Suffice it to say, a lot is at stake in New York City, home to around 9 million people, and one of the world's most economically and culturally important cities.
The reality of climate change and the immediacy of the issue facing New York City has been ubiquitously recognized by the city's officials. Michael Bloomberg, ex-mayor of New York City, released a landmark report called PlaNYC in 2007, a 25-year vision for a more sustainable, greener city equipped to respond to the impact of climate change. New York has spent more than any other global city on climate change measures in the past year. Although still, some consider New York City to be more vulnerable than cities such as London and Rotterdam, because of a lack of a storm-surge barrier equivalent to the Thames Barrier and Maeslant Barrier's in the two European cities respectively.
Bjarke Ingels Group's "The Dryline/Big U" proposal is the likeliest to be implemented, with $3 billion required to make the massive bern around Lower Manhattan a reality. The project recently secured $176 million in federal funding and is expected to begin construction in 2017. Critics, however, point out that the project is concerned with protecting moneyed interests in Lower Manhattan, with no such wall protecting equally flood-prone areas in Brooklyn and Queens—areas that were devastated during Sandy. Other potential resilience projects include the Blue Dunes: a 40-mile long chain of man-made islands that would mitigate the impact of severe storms. Nonetheless, complacency regarding the impact of climate change may be the biggest danger—even if we may be equipped to mitigate the impact of rising sea levels and more frequent natural disasters.