NYT, Cities for Tomorrow 2016: Review
Zain Ul-Arifeen | August 02, 2016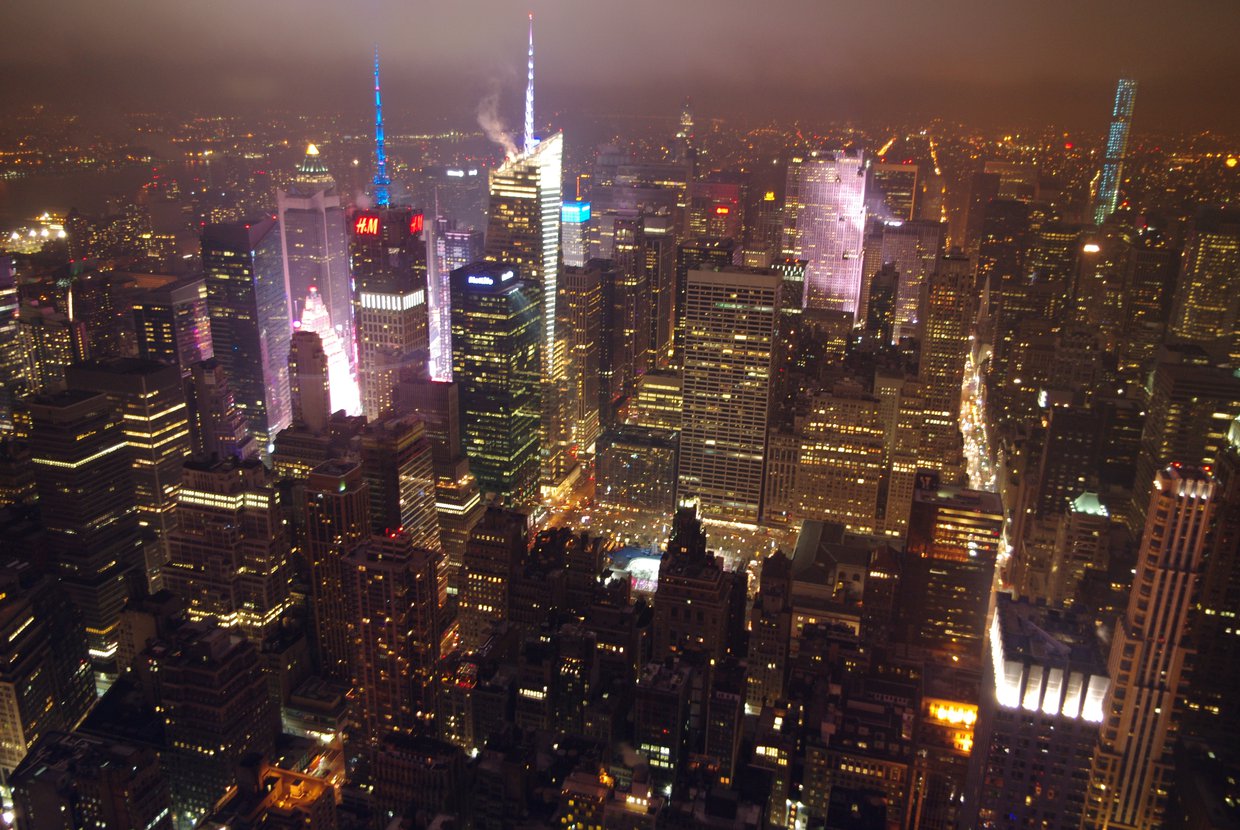 The New York Times hosted their "Cities for Tomorrow" convention earlier this month. The convention brought together leading urban thinkers, entrepreneurs, and policymakers to talk about what the future of cities will look like and how we could improve the quality of urban living. The scope of the discussions was very broad, with topics ranging from managing urban tensions in an age of anxiety, to equal-quality urban education for the poor and affluent alike, to the global phenomenon of cities harboring increasingly aging populations. Overall, the convention produced a number of thought-provoking debates through presentations and panel discussions. Below are some particularly interesting ones that caught our attention:

Cleaner Waterways?
Combined sewer overflows (CSOs) are a problem in the event of heavy rain and snowstorms, as highlighted by the infamous "Gowanus poonami". Essentially, in cases of heavy rain and storm, the combined sewage systems, which do not separate raw sewage and rainwater, overflow and result in untreated sewage flowing into New York's waterways. Ate Atema, managing partner at Atema Architecture, spoke at the convention, proposing his "Street Creeks" project as a solution to this unpleasant public health hazard. The project's aim is to manipulate the surface of the city's streets to make the edges function as creeks that redirect excess rainfall to the waterways. Under this approach, the inlets that allow the rainfall to get mixed with the sewage system would be dammed up. Atema claimed that this would be at 20% the cost of conventional strategies and is a relatively simple solution that would mitigate most of the CSO issues. The creek water could then be used as a resource for irrigation and creating public and ecological amenities.
Making Planning Transit Efficient and its Implementation Effective
Tiffany Chu tapped into the sentiment that public transit in America leaves much to be desired. While New York City's public transit might be light years ahead of many American cities, some think it still lags behind major European cities, and the MTA is certainly not without its naysayers. It's a well-known fact that investment in public infrastructure is a strong boost to the economy: Chu emphasized this by claiming that for every $1 billion invested in public transit, 36,000 jobs are supported, $3.6 billion are generated in new business, and $500 million are generated in tax revenues. Despite the logic of increasing public transit investment, Chu argues that often ideas get stuck in the proposal phase, not because of urban planners and transit agencies not trying hard enough, but because of a lack of tools. Great ideas do not move fast enough to the implementation stage because of the amount of effort and times it takes to devise a plan, get people to understand it and then actually implement it. Her company, Remix, a planning platform for public transit, helps planners by creating software that accumulates mass transit data and does cost-benefit analysis using statistics. This makes it easier to formulate and present transit plans—for instance, the amount a planned route would cost, who might or might not ride it, and whether or not it is a worthwhile investment. Her central argument was that by utilizing data in an effective and presentable manner through software, the time period it takes to plan transit ideas and present them would decrease dramatically, thus catalyzing innovation and development in public transit.
Sustaining the Backbone of Our Cities
Another interesting discussion to come out of the convention was from Rasmia Kirmani-Frye's presentation, president of the Fund for Public Housing and Director of the Office of Public/Private Parternships, NYCHA. The central thrust of her argument was that while we generally understand and appreciate the value of public systems, including amenities like parks and utilities like public transport—Public housing, however, is not the most glamorous or an immediately relevant issue for most people, at least urban planners and city futurists. Kirmani-Frye made the case that it is the residents of public housing that make these public systems run: the top three employers of public housing residents are the NYPD, Department of Education, and NYCHA itself. Thus, for the prosperity of a city, the quality of life and access to affordable housing is critical for these individuals who devote their lives to public service for the common good. She posed the question, what are we doing to invest in these people, and consequently our public systems at large? NYCHA has partnered with Deutsche Bank to redo design guidelines to create sustainable developments with Capital One Bank to create youth councils—a quarter of the housing authority's population are young people.