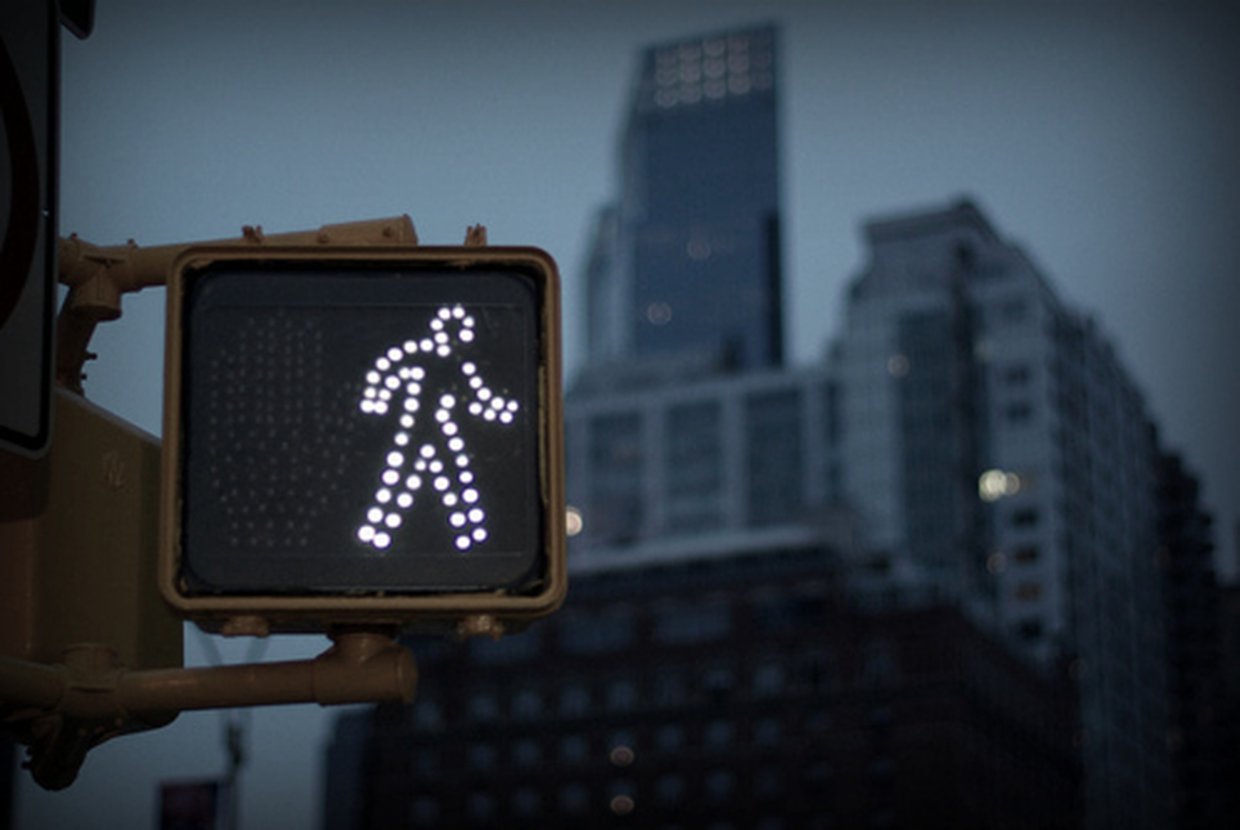 New York City recently supplanted Washington D.C. in a ranking of walkability in the 30 largest metropolises in the U.S. The report, "Foot Traffic Ahead: 2016", was put together by Smart Growth America. The criterion by which the report ranks walkability is the percentage of a metro area that is a "walkable urban place" or WalkUPs. For New York City, this percentage comes out at 38% of the total area. In order to be a WalkUPs, the area has to have a WalkScore, the biggest walkability index of its kind, greater than 70.5, an average intersection density above 100 per square mile, and contain at least 1.4 million square feet of office space, or 340,000 square feet of retail space. The report also finds that WalkUPs tend to do better economically, in terms of GDP per capita and residential/commercial property values, than drive-centric suburban developments.
The link between walkability and the desirability of living in an area is intuitive. With urbanization, more and more people are moving to densely populated cities where modes of public transport and bicycling or walking prevail over driving. Findings from Zillow Talk show that in New York and Chicago, homes in neighborhoods with higher walkability were more than 160% as valuable as those in car-dependent neighborhoods.
To determine how much walkability is exactly worth, Redfin conducted a study analyzing WalkScore ratings and sale prices of more than a million houses sold between January 2014 and April 2016. They found that one WalkScore point increases the price of a home by $3,250. Unsurprisingly, the study finds that a home in a walkable area is more expensive than the same home in a less walkable area. When adjusted for other factors, people pay more of a premium for each increase in walkability in areas with a high WalkScore, suggesting an increasingly higher impact on property value along the walkability scale. San Francisco, for example, had the highest home price premiums for an increase in WalkScores between 60-80 (100 being the highest walkability score).
Pedestrian-friendliness is a boon for neighborhoods and the area's walkability has a discernible impact on how people valuate a home. Maybe it's time to take a cue from London, who are turning one of their most famous streets into a pedestrian-only one? People have suggested closing off Bedford Avenue, Williamsburg's tourist hotspot, to make it a pedestrian plaza, although that is unlikely to happen anytime soon. However, the future of city-planning looks certainly more pedestrian-friendly, as we move away from a 20th century car-centric outlook.