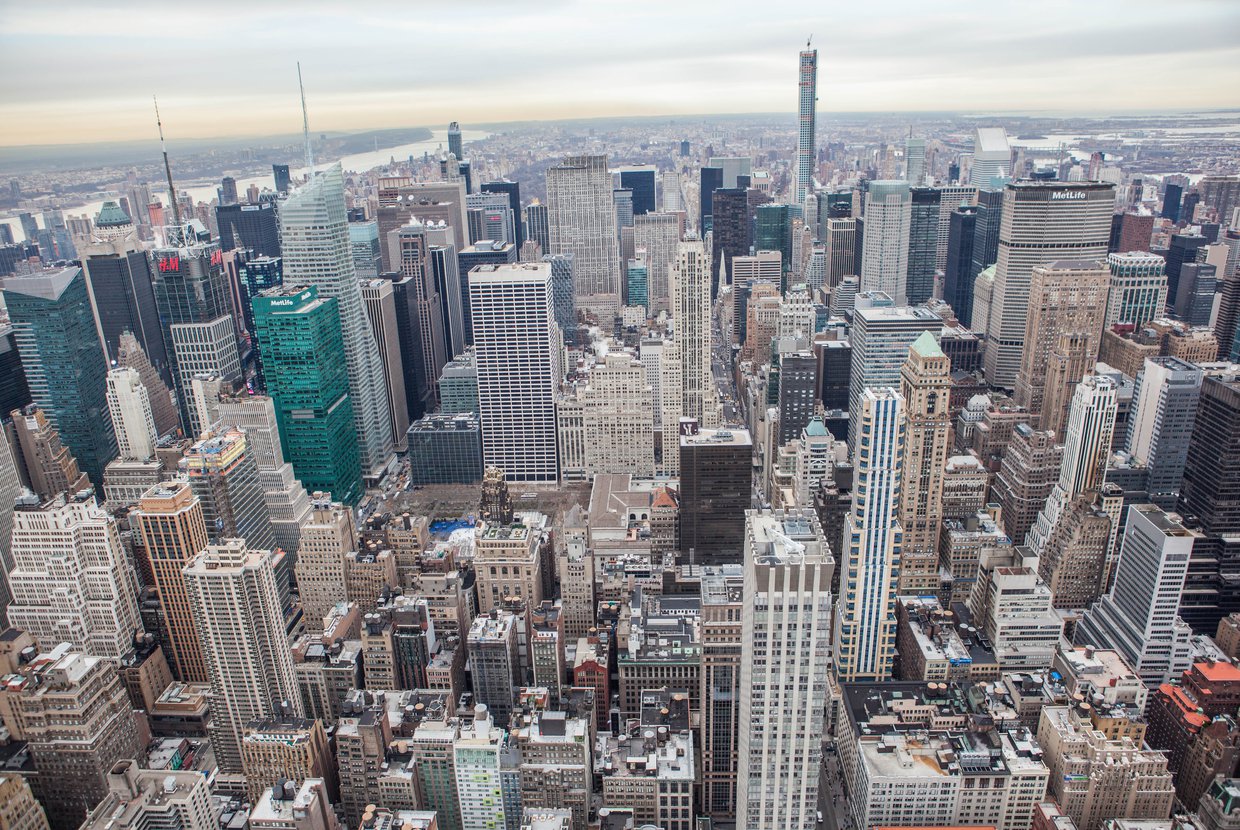 As one looks up to the ever increasing height of buildings in Manhattan, it's pretty hard to realize that many of these buildings are actually restricted in their sizes. But the process of buying unused airspace to build even taller structures through Transferable Development Rights (TDRs) has uniquely changed New York City's skyline, generating cheers and controversy alike.
Zoning rules currently limit the maximum size of buildings through the floor area ratio (FAR), which is the ratio of the total building floor area to the area of its zoning lot. If a building has a FAR ratio of 1.0, then it is using all of the area to which it was zoned. However, since the revamping of New York City's zoning laws in 1961, TDRs—air rights—allow construction sites to buy adjacent buildings' unused air space and add to it their own zoning lots, ultimately allowing them to increase the total building floor area, which results in a larger, usually taller building.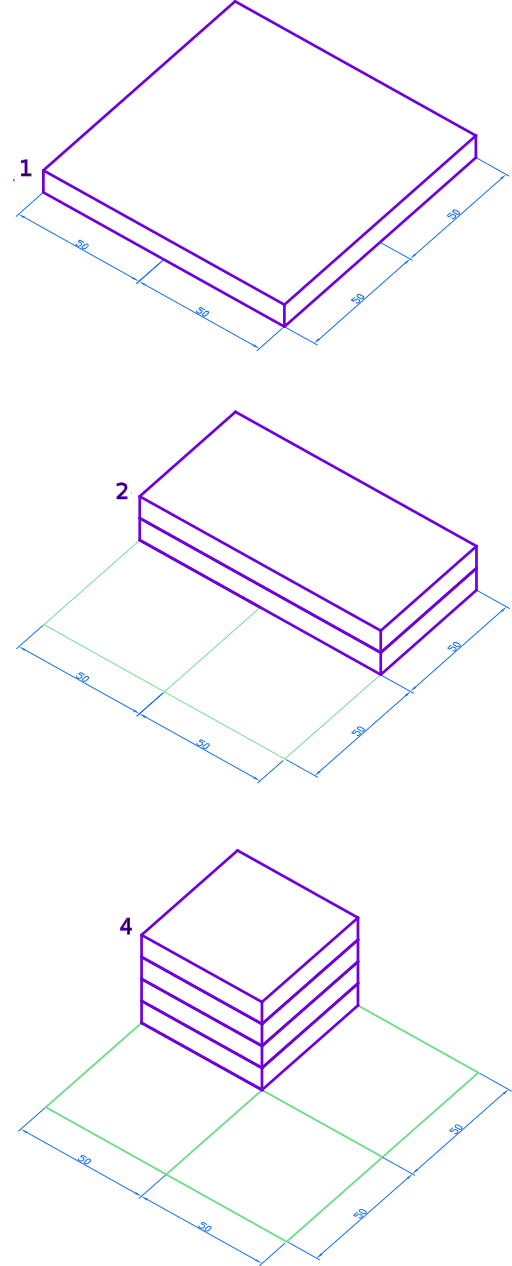 Since its conception, air rights have dominated many issues and concerns for developers, landmark owners, and even residents. Many landmark owners, who can only sell air rights to property owners on or across the street from them, have pushed for fewer restrictions on their air rights transfers—many are sitting on millions of sqft of unused air space. Developers who purchased air rights to build taller high-rises such as hotels in originally quiet neighborhoods have drawn scrutiny and criticism from nearby residents. Air rights make up the centerpiece of the latest city proposal released two weeks ago to rezone Midtown East.
The plan, which incorporates ideas that have circulated since 2013, would allow landmark owners to sell their air rights to any other property owner within the same district—Midtown East in this case. If fully implemented, the 3.6 million square feet of undeveloped air rights would be available for 16 new buildings in the next 20 years, creating over 13.4 million sqft of office space and 600,000 sqft of retail.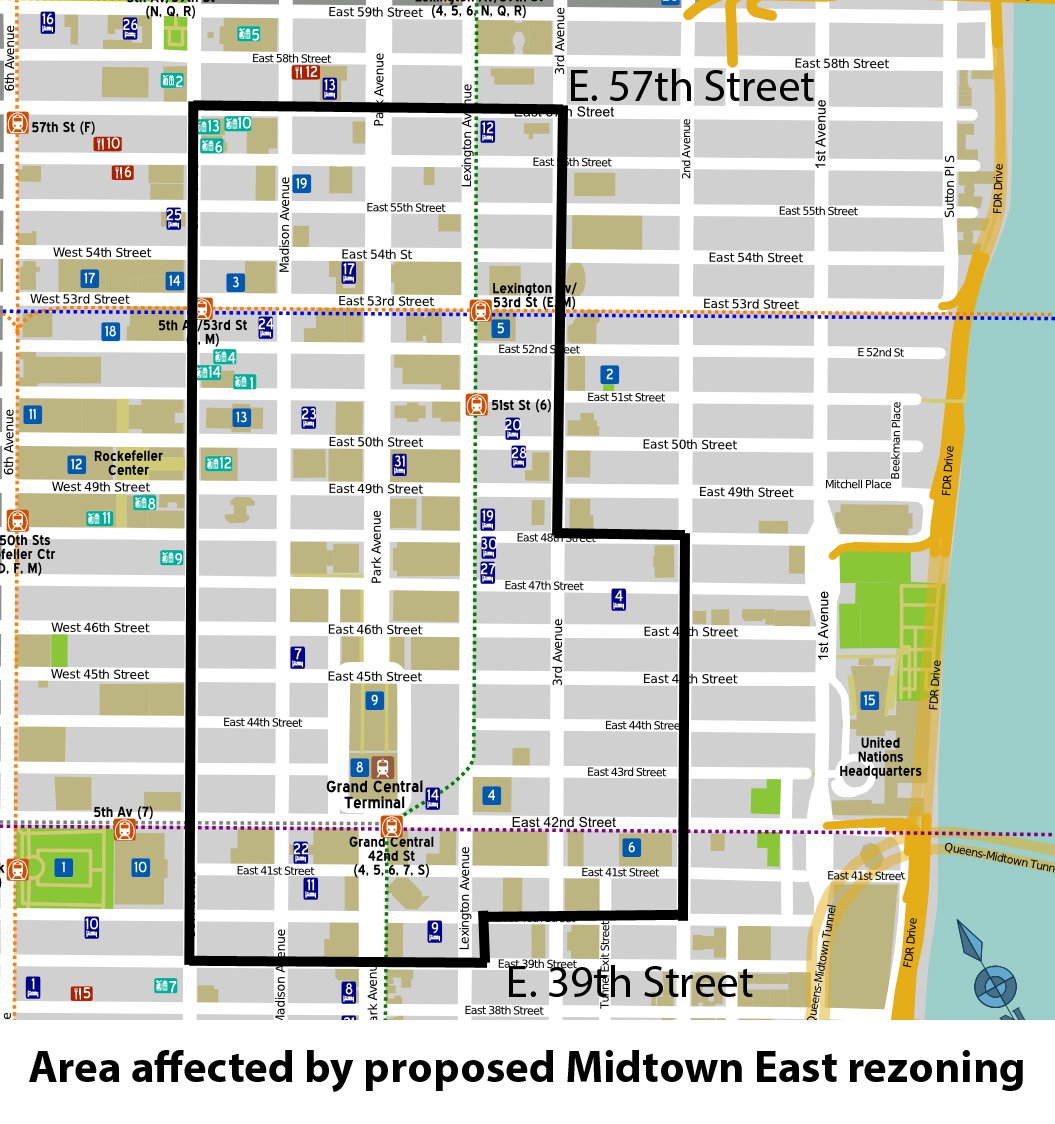 However, experts predict that because of the loosening rules to sell air rights, the influx of available development space would lower the price of air rights per square foot in Midtown East due to its increased supply. Others are concerned that with landmark owners selling vast amounts of air rights to property owners, newer high-rises in the future would block such landmarks from view.

Whether one is seeking to sell one's air rights at a profit or hoping to use such rights to build taller and more modern towers—stay tuned. Air rights are only going to continue to dominate the conversation in terms of its legal implications and its use in massive rezoning projects.