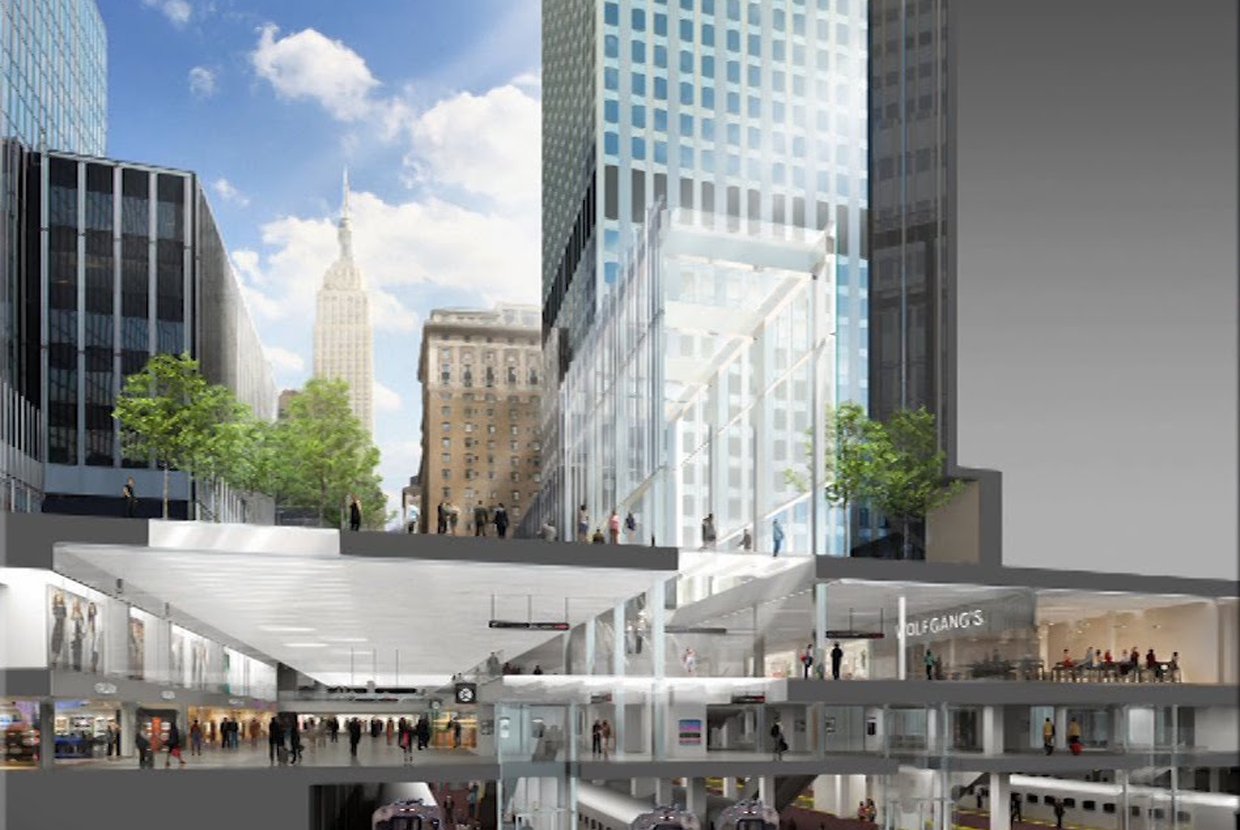 Rendering of future Pennsylvania Station-Farley Complex
Penn Station is ready for a facelift. On Tuesday, Governor Andrew Cuomo made the announcement that Pennsylvania Station will finally be undergoing renovations. Governor Cuomo was joined by leading developers and builders behind the project at the Association for a Better New York, where the plans were unveiled for a new 255,000 sqft. train hall to serve Amtrak and Long Island Rail Road passengers.
Renderings were released for the project during the press release, with new designs toting 92 foot high ceilings and airy glass arches, dining and shopping options on the balcony level, and new LED display boards with real time train information. The subway trains—A, C, and E at Eighth Avenue and the 1, 2, 3 at Seventh Avenue—are also going to be redone to keep up with Penn Station's new look.
There have been whispers of Penn Stations revamp for months, as Governor Cuomo revealed his plans to take on the project, and announced he was looking for partners. He's since found them, partnering with big names like Related Companies, Vornado Realty, and Skanska. Using the designs proposed by Skidmore, Owings & Merrill, the team is ready to begin their Penn Station transformation.
The massive development is expected to be complete by 2020, with an estimated total cost of $3 billion.