State of Manhattan Luxury Rentals: Favorable Conditions for Renters in the Future
David Dam
| September 12, 2016 | Published in
Real Estate Market Trends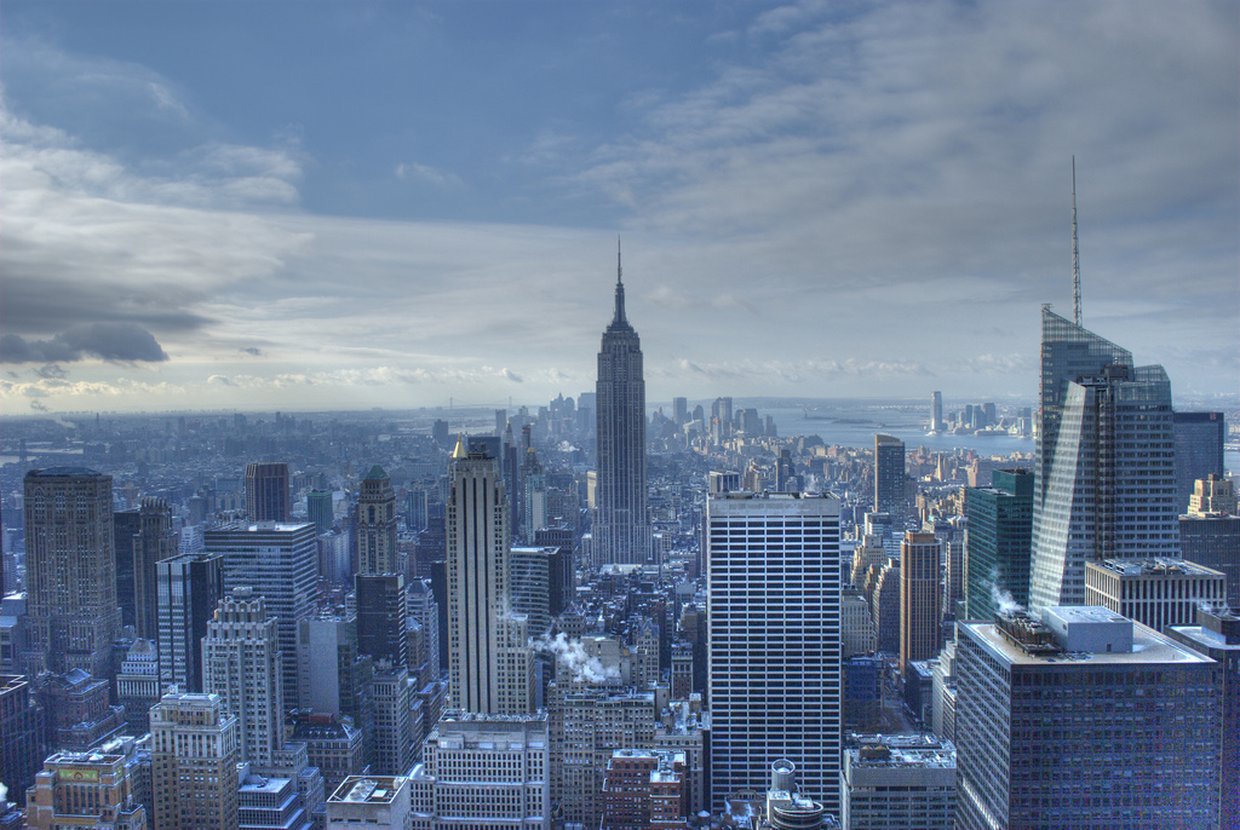 August marked the unofficial end of the peak of renting season in Manhattan, and in one of the busiest real estate markets in the world, but there's great news: no rent growth despite increased demand. This is no surprise, however. Over the past few months, the growth of rental apartment prices have slowed or even reversed in Manhattan, Brooklyn, and Queens, with the average rental price at $4,033 — around one percent cheaper compared to last year.
The relative stability of apartment rental prices in Manhattan is largely attributed to new, ongoing development that has constantly added more available rental units to the market. In August, there was a 39.6% increase in listing inventory compared to the same time last year. However, looking at the supply of rental units alone may be insufficient to explain the relative stability of rental prices.
Another factor that may prevent prices from rising in the rental market is a decline in the demand for rentals, which may signal weakness in the economy or other underlying problems. However, this is not true. The number of new leases in Manhattan jumped two percent compared to the same time last year, and almost six percent compared to July 2016. Demand for rental apartments is higher than ever, and the reason why rental prices have not risen is because supply seems to be impressively outpacing that demand.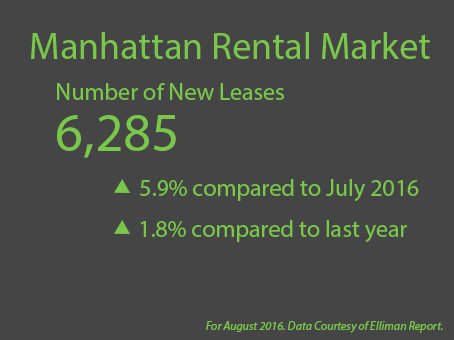 The same patterns hold true for Manhattan's luxury real estate industry. The average luxury rental price in August 2016 was $9,843, down around two percent compared to the same time last year. Meanwhile, the number of new leases increased by 1.5 percent compared to last year, and almost five percent compared to just two months ago.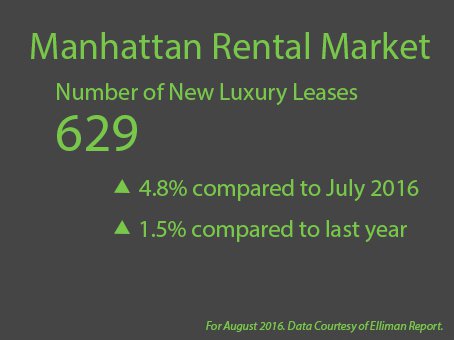 For those thinking about renting an apartment, especially a high-end one in Manhattan, current market conditions favor renters. Stabilizing prices and listings on the market for an extended period of time may allow renters to explore a wide variety of living options. Renters also have more negotiating power, with the listing discount rising 0.6 percent compared to last year — now at 2.2 percent.
While demand for apartment rentals has always been consistently high in Manhattan, supply often fluctuates. However, the real estate market, especially luxury real estate, won't be facing shortages in rentals any time soon. 5,675 newly constructed units, most of which are high-end, will be added to Manhattan's rental inventory this year, and there are a slate of projects in Midtown Manhattan on Billionaire's Row. Other much-anticipated projects currently under construction include Hudson Yards and One Vanderbilt. Once completed, these high-rises are expected to add thousands of additional units to the rental market.
Manhattan's real estate industry usually sees supply shortages driving prices up. However, the market is now at a point where the supply of apartment rentals has accelerated beyond the consistently high demand for them, creating favorable conditions for renters. Barring any major unforeseen changes, such as a sudden downturn in the economy, we may see a similar rental climate in the next few months or so.