How Construction Jobs Gains Build New York City
David Dam
| October 19, 2016 | Published in
Urban Design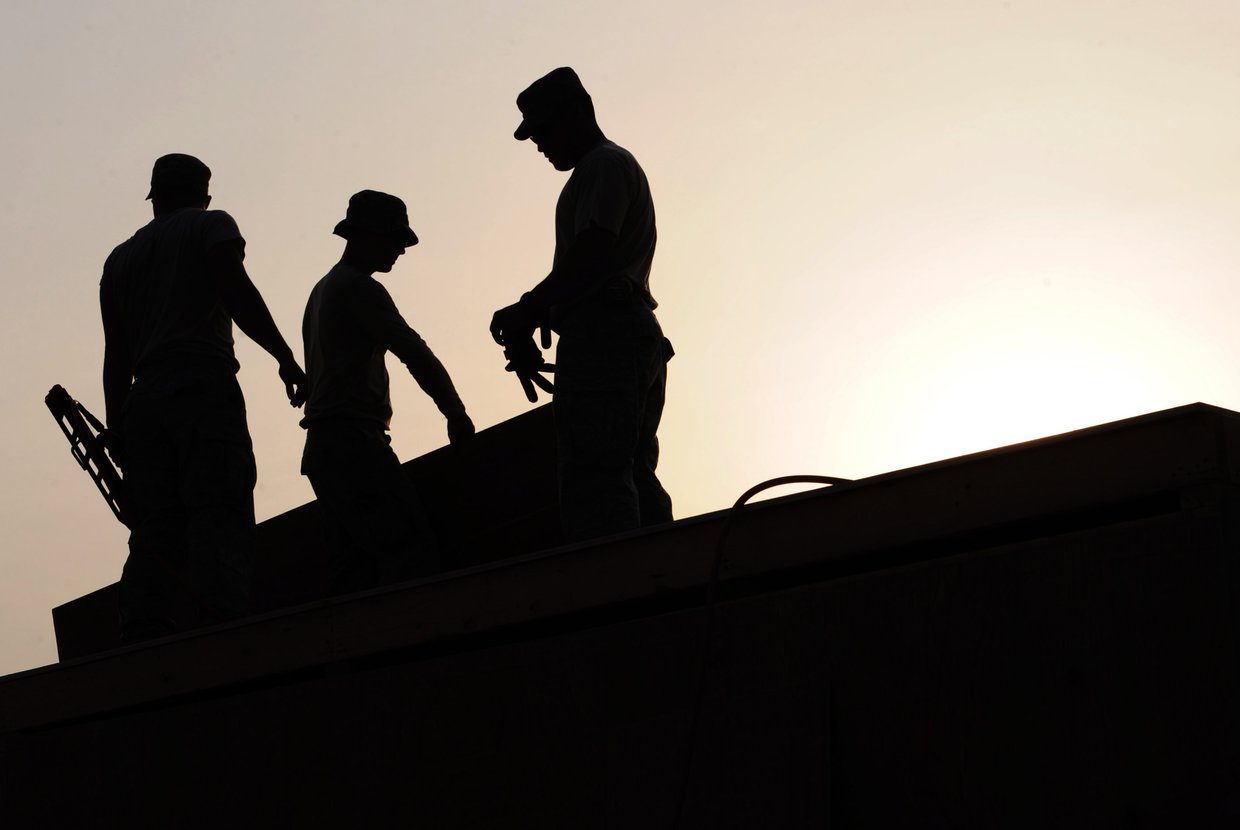 The booming construction industry has boasted a 13.9 percent jobs growth rate between 2013 and 2015, and that number doesn't appear to be dropping off anytime soon.

Spending on construction work in general has skyrocketed. The New York Building Congress reported that in the first half of 2016, construction project starts were valued at $1.6 billion. Excluding 2015's values of $5.7 billion due to major new construction projects such as Hudson Yards and multiple towers, 2016 beat out 2014's, 2013's, and 2012's values of construction starts in the same period, continuing a trend of increasing values of construction project starts.
Much of these works has been devoted to building residential towers, which many have pointed to as a cause in the slowdown in price growth for Manhattan's real estate market. If developers look into real estate market trends and decide that building additional housing units wouldn't be profitable, future residential housing construction plans will be put on hold, if not scrapped entirely. But this won't necessarily mean that the booming construction industry will slow down as a result. Construction has been hot all over the city.
New York City office space is something that's been flying off the shelves lately, with the New York Business Journal reporting the city's status as having the lowest office vacancy rates in the United States. Office space construction is not only demanded, it's needed — over half of New York City's office space is over 60 years old. As a result, more office spaces are being built today since the 1980's, with an estimated 20 million square feet of office space to be added by 2020—and a recent rezoning plan in Midtown East could add several more million square feet by 2036.
However, some people, such as billionaire investor Sam Zell, have stated their concerns whether there is actually enough demand for office space to justify building tens of millions more square footage — a similar parallel to the current housing market. Would the influx of office space then put downward pressure on prices? But if prices fall on coveted Manhattan spaces though, could that attract newer companies and startups to modernized workplaces?
But even if construction demands fall due to an oversupply of office space, construction on infrastructure looks great. $600 million was devoted to LaGuardia this past summer and an estimated $3 billion will be pumped into a Penn Station revamp set to be completed by 2020. An ambitious plan laid out by New York Governor Andrew Cuomo last week would automate bridge and tunnel toll booths, improve their storm resiliency, increase security, and beautify them with LED lights. Much of the political conversation surrounding such improvements have been around how to modernize the decades-old infrastructure that could keep up with the demands of the City's increasing record population, and it seems that the degree and scope of these conversations are only increasing over time.
All of these new construction projects and the industry's boom is definitely going to drive construction costs up though, right? It would make sense, as construction employment is at a four-decade high, and wages have risen modestly. But construction costs have only risen about five percent annually, around half of what the city has seen during the boom before the Great Recession.
Multiple reasons point to a cozy environment for developers. Stable prices on steel, lumber, and oil have allowed costs on materials to remain steady. In addition, the increasing usage of nonunion labor — union labor sometimes costs as much as 15 percent or even more — for more projects has somewhat offset the rising costs for labor. These conditions do pose concerns, though, especially with questions over what happens when the markets change for materials at the developers' costs. In addition, the debate over safety regarding union and nonunion employment is always present.
As long as construction grows, it appears that there's always something needed to be built or repaired in New York City. New residential areas, modernized office spaces, and (finally!) working infrastructure all seem like great ideas toward a prosperous and sustainable future.