Most Expensive Zip Codes: Brooklyn and Queens on the Rise
Alexsis Moses
| October 21, 2016 | Published in
Real Estate Market Trends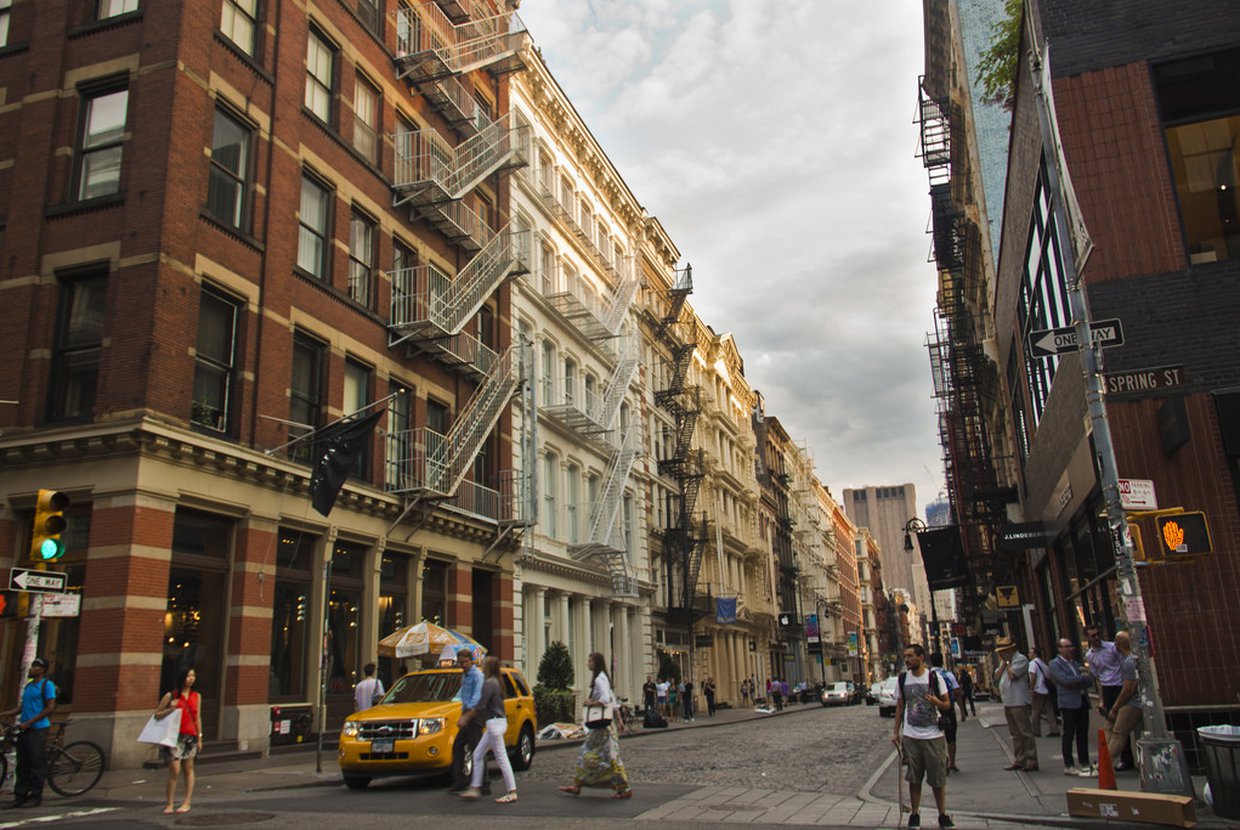 SoHo, NYC
Move over Manhattan—you're not the only one with sky high prices anymore. In a recent study by PropertyShark, the most expensive zip codes in NYC were determined, and the results were surprising for many. While the ever-pricey TriBeCa, SoHo, and NoHo expectedly topped the list, DUMBO managed to come in fourth and was the only non-Manhattan neighborhood to make it into the top 10. Coming in at number 11 was Forest Hills, Queens, where rent prices have spiked high enough to beat out most of Manhattan.
The PropertyShark study ranked the neighborhoods by median sale price in the third quarter of 2016. While overall transaction levels had dropped in New York since the year before, the median price rose in the four analyzed boroughs: the Bronx, Brooklyn, Manhattan and Queens.
Manhattan's numbers tipped both sides of the scale; though buyers were spending more, there were also fewer buyers exploring the market for a new home. While the median sales price went up 6% year-over-year, the volume of transactions took the biggest hit of them all, falling 28% year-over-year.
DUMBO's median sales price stands tall at $2.4M, earning it's number four spot. Forest Hills' median sales price is $1.56M, beating out Central Midtown, the Upper West Side, and the always bustling Theatre District.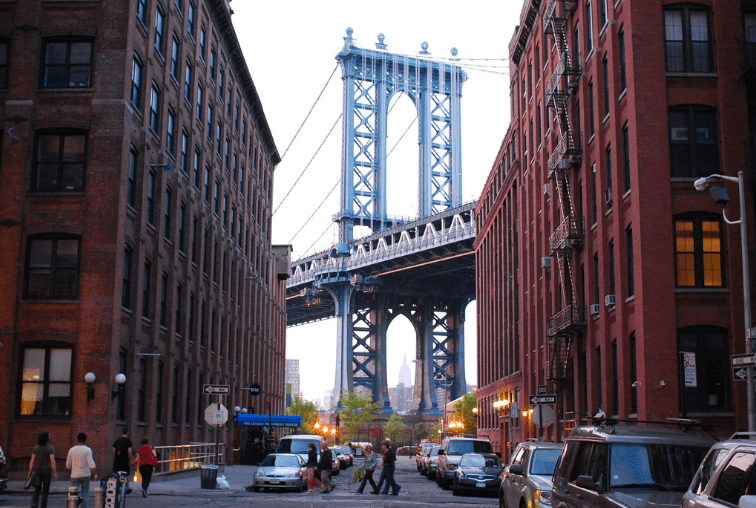 DUMBO, Brooklyn

Reports have attributed DUMBO's pricing spike to a new luxury building at 1 John Street, which sold 30 units in the past three months, with the cheapest unit selling for $2.2M. DUMBO's prices year-over-year have not gone up much throughout the whole neighborhood, but the recent development has skyrocketed it's median numbers.
Brooklyn also managed to make a few more appearances on the top 50 priciest-neighborhood list, coming in at number 13 with Carroll Gardens, number 14 with Cobble Hill, and number 20 with Gowanus.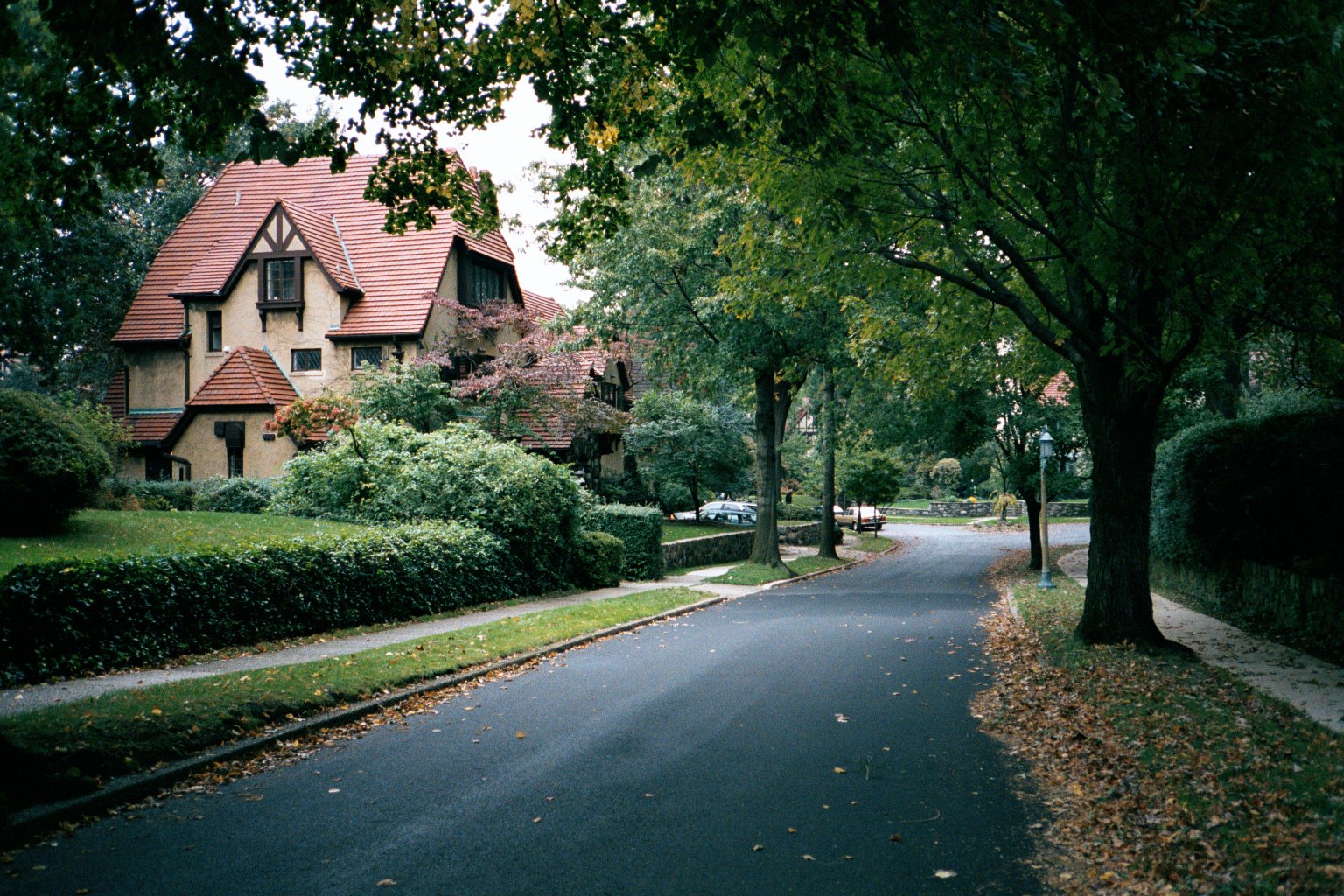 Forest Hills, Queens

The price rise in Forest Hills isn't completely unexpected, as it's been a sought after area since its conception. The neighborhood was a planned community, featuring tudor style homes and green spaces across the neighborhood.
The study was conducted based on median sales prices, calculated based on residential property sales between July 1, 2016 and September 30, 2016. All residential properties analyzed for statistics are single-family houses, condos, and co-ops.