Raising Kids In NYC: Top Five Neighborhoods For Families
Kerby Marcelin
| October 05, 2016 | Published in
How To NYC
,
NYC Lifestyle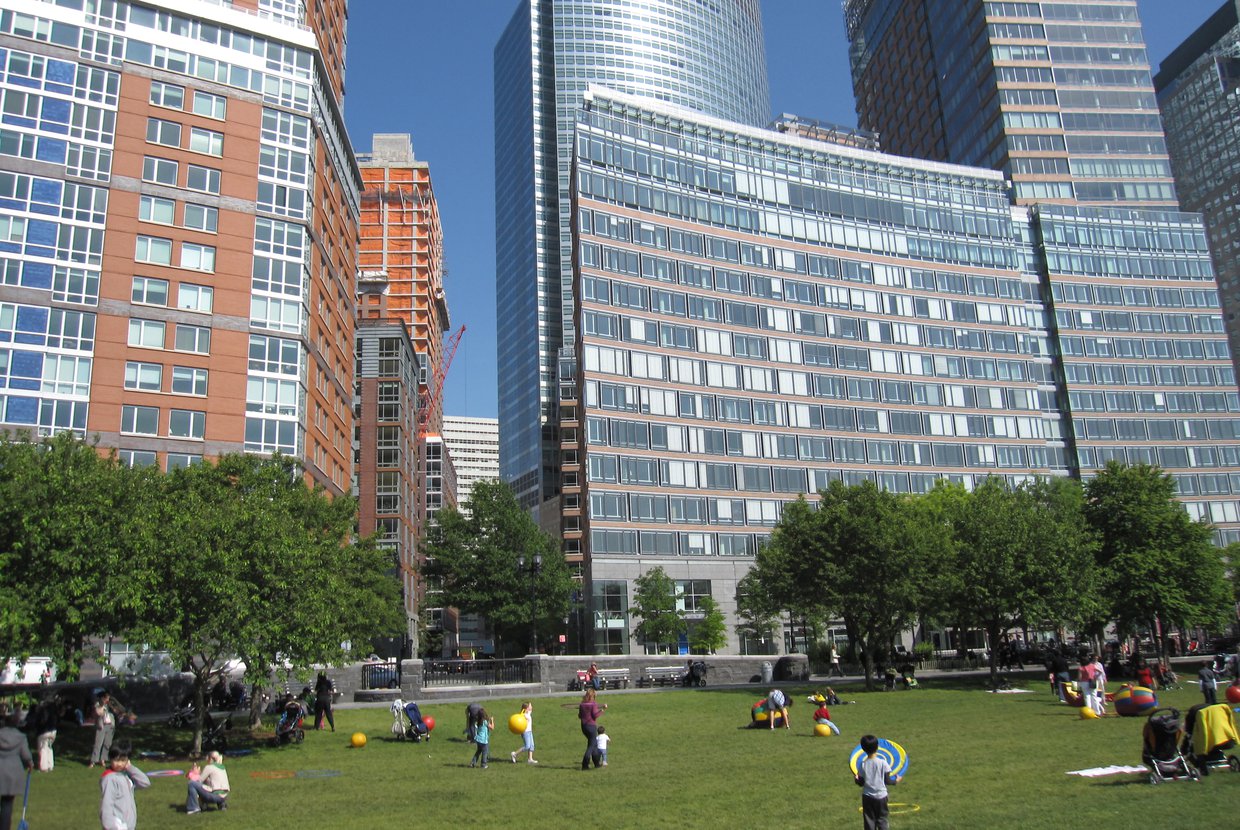 1. Battery Park City — On top of its enchanting waterfront, this lower Manhattan neighborhood is beautified by green areas and flowery pathways. While covering merely 92 acres, virtually a third of its area is parkland. Without even mentioning BPC's low crime rate and excellent schools, it's one of the many indicators of why it has the most children in all of Manhattan's neighborhoods — 36 % of households have at least one child. The Hudson River Park, Nelson A. Rockefeller Park & Playground, and Stuyvesant High School are located in the area. There are 29 schools around.

MEDIAN 2 BEDROOM RENT: $6,700
MEDIAN 2 BEDROOM SALES: $2,195,000
2. Upper West Side — The classic buildings complement the tranquil tree-lined streets. The artistically centered site is situated between Central Park and the Hudson River and between West 59th Street and West 110 Street. Along with the endless baby strollers, dogs, and gorgeous restaurants, the presence of the American Museum of Natural History and Lincoln Center paint the scene.

MEDIAN 2 BEDROOM RENT: $4,250
MEDIAN 2 BEDROOM SALES: $1,575,000
3. Park Slope — This picturesque Brooklyn neighborhood's laid-back, know-your-neighbor vibe tied with its green surfaces and graceful brownstones present a haven for families. Its eco-conscious, lettered, and artistic residents delight in a variety of fantastic restaurants and mom-and-pop stores. Highly rated schools, numerous playgrounds, and Prospect Park are situated near the hilly site.

MEDIAN 2 BEDROOM RENT: $3,100
MEDIAN 2 BEDROOM SALES: $1,049,500
4. Upper East Side — The sophisticated Uptown neighborhood exudes a classic feel with top-notch museums, historic architecture, and green spaces as the toppings of its high-fashion boutiques and deluxe restaurants. The place is endowed with an array of elite schools, not to mention its low crime rate, and numerous kid-friendly sites.

MEDIAN 2 BEDROOM RENT: $3,495
MEDIAN 2 BEDROOM SALES: $1,695,00
5. Astoria — A wide range of ethnic eateries and boutiques mixed with its electrifying night scene draw Astoria as an oasis for young professionals, families, and more. Its charming sense of community, low crime, and affordable housing render it highly suitable for families. Plenty of excellent schools are nearby.

MEDIAN 2 BEDROOM RENT: $2,350
MEDIAN 2 BEDROOM SALES: $559,000