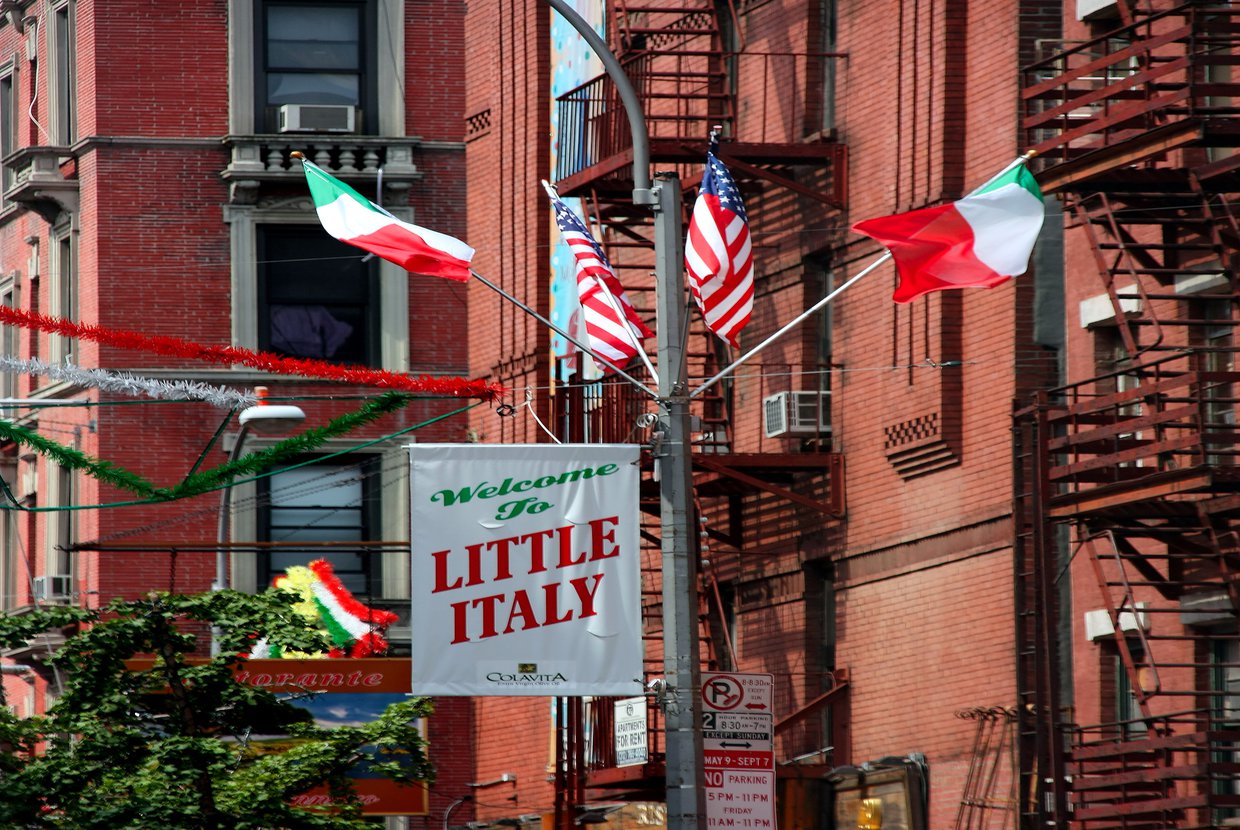 In the heart of Little Italy find Mulberry Street, an area with a diverse crowd and a rich history, existing on maps since 1755, located between Baxter and Mott Streets. Named after the grove of mulberry trees that lined the area, Mulberry Street runs through NoHo and NoLiTa, and right through the center of Little Italy. It's southern most point enters Chinatown where green grocers, butcher stores, and fishmongers call home. Further south on Mulberry Street is Columbus Park, established in 1897.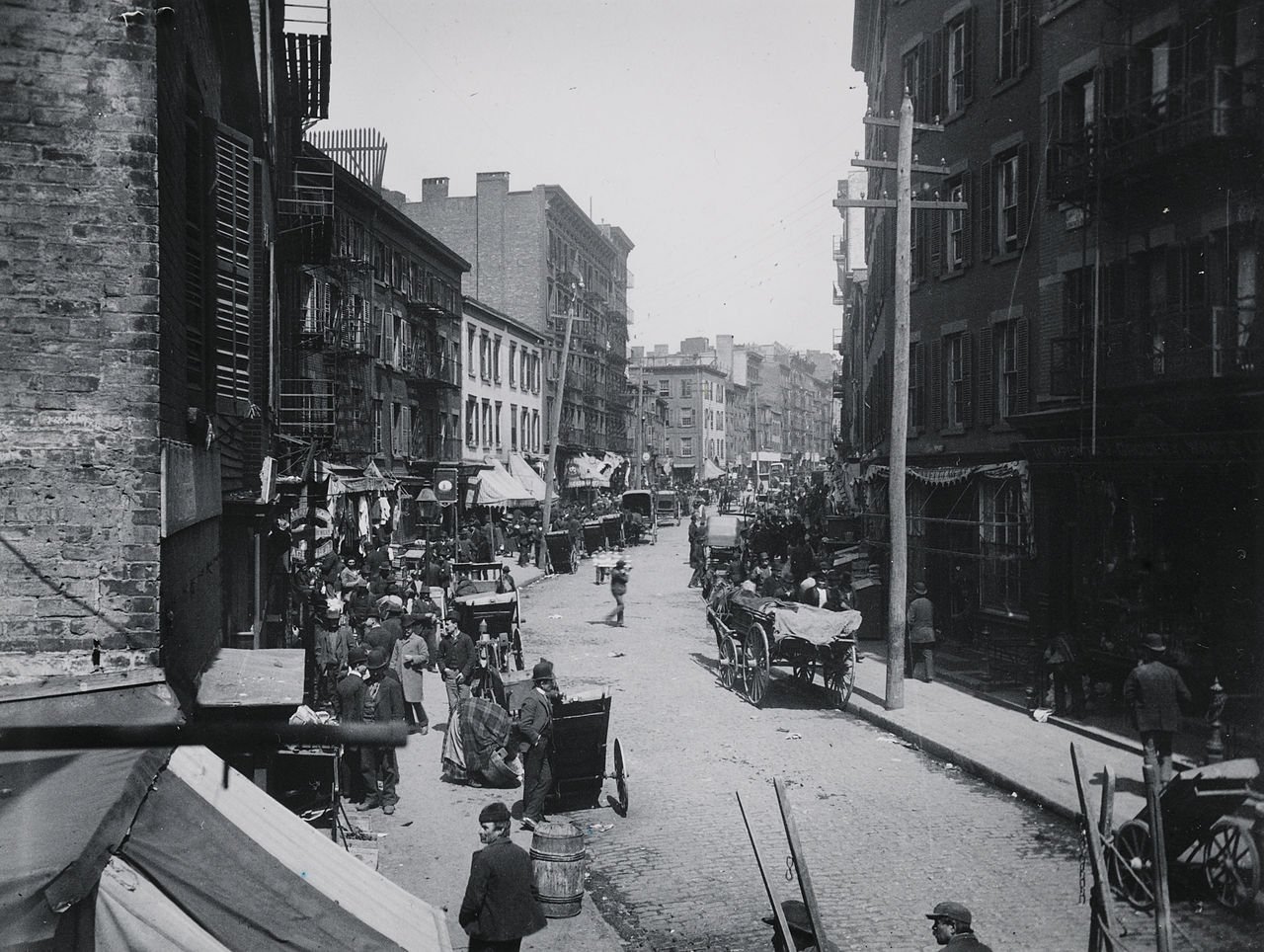 Columbus Park resides on the historic Mulberry Bend, which used to be part of the old Five Points Neighborhood, and was in fact the deadliest point of them all. The Bend was home to a plethora of alleyways and violent gangs, creating one of the most unsavory and dangerous slums in all of New York City.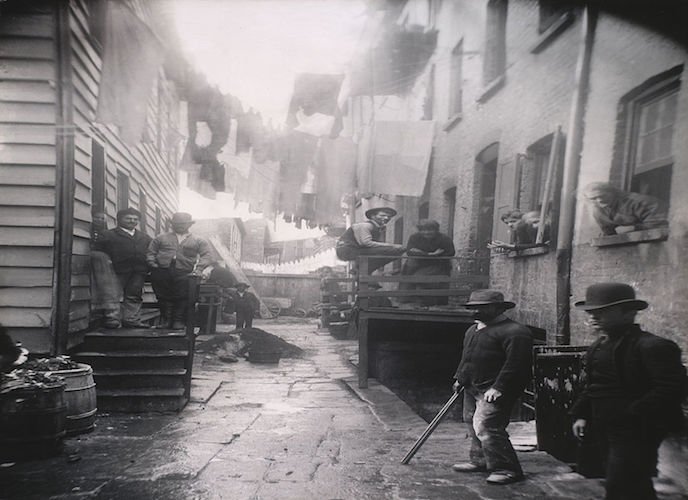 Due to the efforts of journalist Jacob Riis, the public rallied around repurposing the area, and by the end of the 19th century, the gambling dens, saloons, and slaughterhouses were replaced with a public park, formerly known as Mulberry Bend Park, Five Points Park, Paradise Park, and was finally solidified in 1911 as Columbus Park.
Mulberry Street is also home to a number of historic buildings including the Puck Building near the north end of the street, and Saint Patrick's Old Cathedral further south. The former Raventie Social Club below Prince Street was the location where police used wiretaps to gain evidence to put the infamous John Gotti in jail.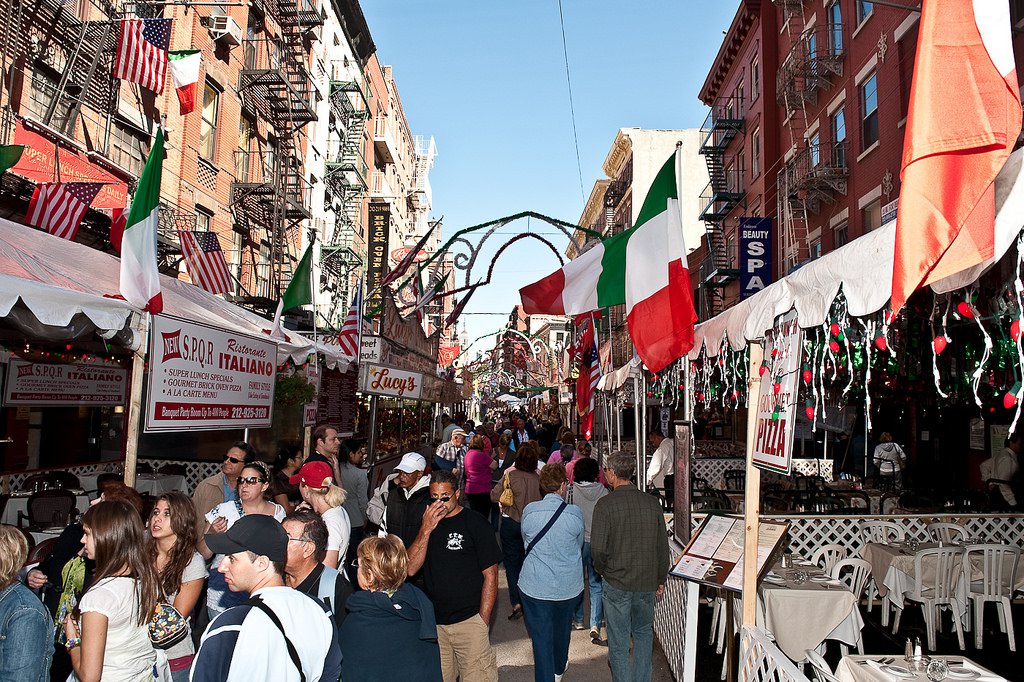 To celebrate its history in Little Italy, the street is shut down once a year in September for the Italian-American festival of the Feast of San Gennaro, which is the largest Italian American Festival in New York. The street fair began in 1926, and is still an annual event, recently celebrating its 90th year on Mulberry Street.
Mulberry Street has a number of places to visit, including authentic Italian restaurants like Angelo's of Mulberry Street and Aunt Jakes, bars such as Mulberry Project, the Italian American Museum and a branch of the New York Public Library at Mulberry Street.