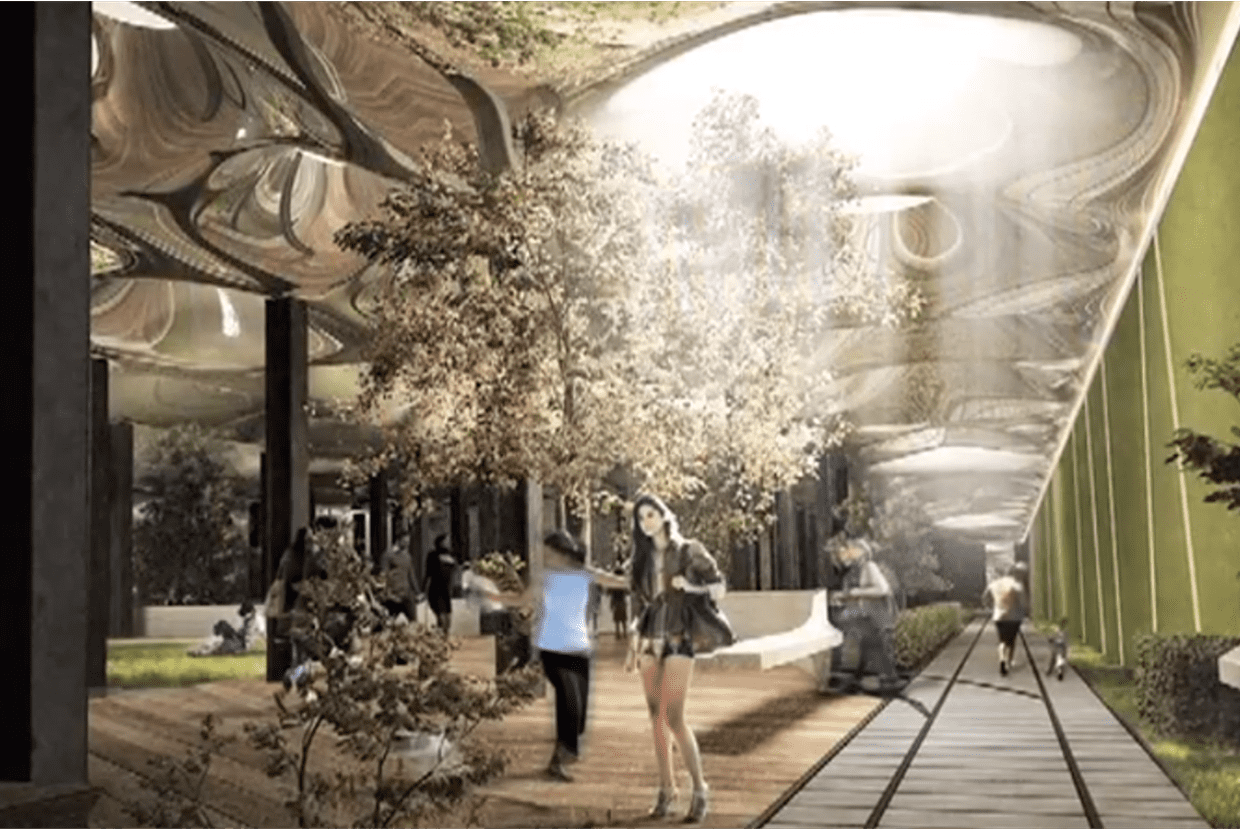 NYC's underground inhabitants are going to have to find a new home, because NYC is about to get its first attraction below ground—an underground park. Plans are being drawn up by the Underground Development Foundation (UDF) for a park to be built in an abandoned trolley terminal near the Williamsburg Bridge on the Lower East Side.
The plan is for the terminal to become a green space named the Lowline, illuminated through sunlight collected by high-tech solar panels above ground that will be reflected underground through a number of pipes. There is currently an experimental lab in the Lower East Side that displays just what the underground park has the potential to look like. The Lowline Lab is open to the public every weekend from 11 a.m. to 5 p.m. until March 2017.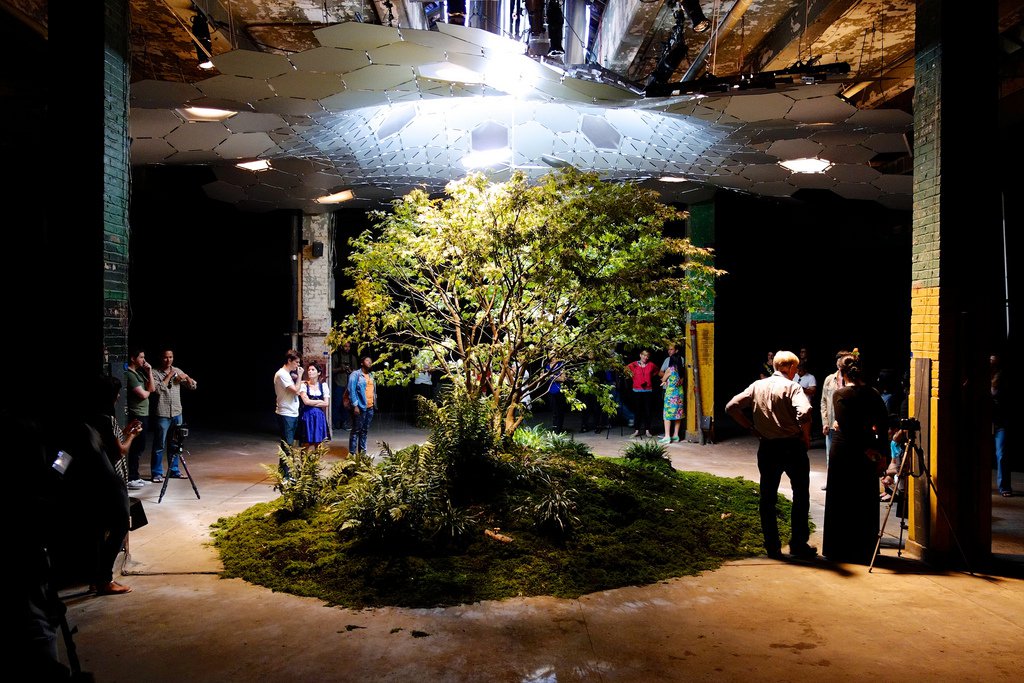 Since the Lowline Lab's opening in October 2015, it has been able to grow and maintain 50 unique plant varieties and over 3,000 individual plants such as tomatoes and strawberries. All the plants are maintained via tracking mirrors and solar technology at varying ratios needed to keep the plants alive. The lab also features misting systems, hoses, and grow lights to keep the plants sustained as they would outside. The Lab's efforts are helping to measure the necessary elements needed to make the city-approved underground park a reality.
In its design, The Lowline will also feature parts of the original terminal including an old booth, trolley tracks, and cobblestone flooring to go with the updated seating and play areas, along with a cafe/bar. The park will also have a year round garden to grow herbs and vegetables. Alicia Glenn, deputy mayor for housing and economic development, feels the Lowline would create more public space to be utilized in a crowded city.
There are concerns however, as some New Yorkers fear encountering underground dwelling vermin and stale unbreathable air. Some also fear being stuck underground during another city emergency, such as the recent Chelsea bombing. Others, like Victor Papa, President of the Two Bridges Neighborhood Council, are skeptical of its use. Mr. Papa is worried it'll become a magnet just for celebrities and the wealthy, and have no stake in the community.
The project is expected to cost $80 million, and will not be unveiled until 2021 at the earliest, as the development still has significant hurdles to overcome. The UDF has been tasked with submitting a detailed design and raising at least $10 million on their own for the project to continue moving forward. New York City officials have not committed any money to the project.