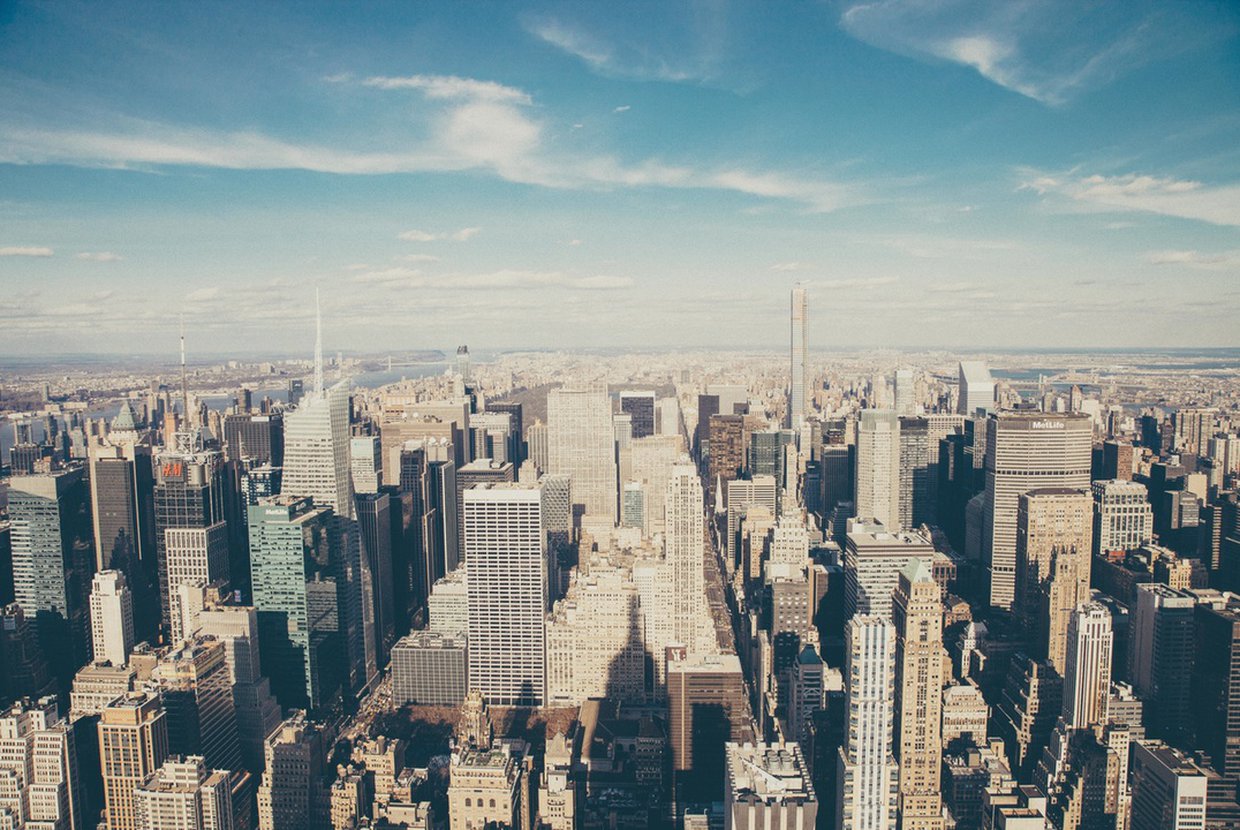 The influx of Manhattan rentals have created a bit of a problem for landlords in the city—with an apartment glut, prices are sinking and vacancies are rising. But there's always a loophole, and NYC landlords are looking for temporary solutions to their pricing problems—they're building walls.
To keep up with renters' desire to live with roommates, landlords have been making it very clear that they are willing to put up walls to make extra rooms in their units on the market. Floor plans that show two-bedrooms have notes explaining how easily the apartment can become a three-bedroom unit with the building of a new wall.
While temporary walls aren't illegal, many are wary of the modification due to a lawsuit filed in 2005 that ended in a manslaughter charge for the owners of a Bronx development, after two firefighters died fighting a fire in a building with illegally built temporary walls.
To avoid complications, there is a meticulous process that building owners must go through before a wall can be built. All the work must be proposed by a licensed architect or engineer, then be reviewed by the Department of Buildings before a work permit can be issued. After the work is complete, the engineer or architect who drew up the plans must inspect the work, then sign off at the Department of Buildings.
Despite the tedious steps that must to be taken, building owners are continuing to market their apartments as flexible units. The Murray Hill area specifically has seen a rise in "flex" apartments due to it's popularity with young professionals looking to take advantage of full service buildings. With roommates, they can afford the rent and be able to appreciate the amenities that come with Manhattan high-rises.
After a dip in the installation of temporary walls after a 2010 New York Times article about illegal walls, building companies have seen a rise in orders for wall installations once again. Donny Zanger of All Week Walls has seen a 406% growth in business, with about 1,000 walls installed this year.
Developers are rejoicing at the reintroduction, as much of their concerns have been stemming from dipping rent prices and rising vacancies in their buildings—these walls are allowing them to see returns on their investments.
Apartments at Stuyvesant Town, once a former site under scrutiny for illegal walls, has once again integrated temporary walls into their apartments. The RealDeal reports that more than 1,700 Department of Building alteration permits were issued for the apartments, and new rooms were created in 2,656 units, likely boosting revenue and lowering vacancies.