NYC Builders Are Creating a New Neighborhood Out of Nothing
Tara Scott-Johnson
| November 10, 2016 | Published in
NYC Lifestyle
,
Urban Design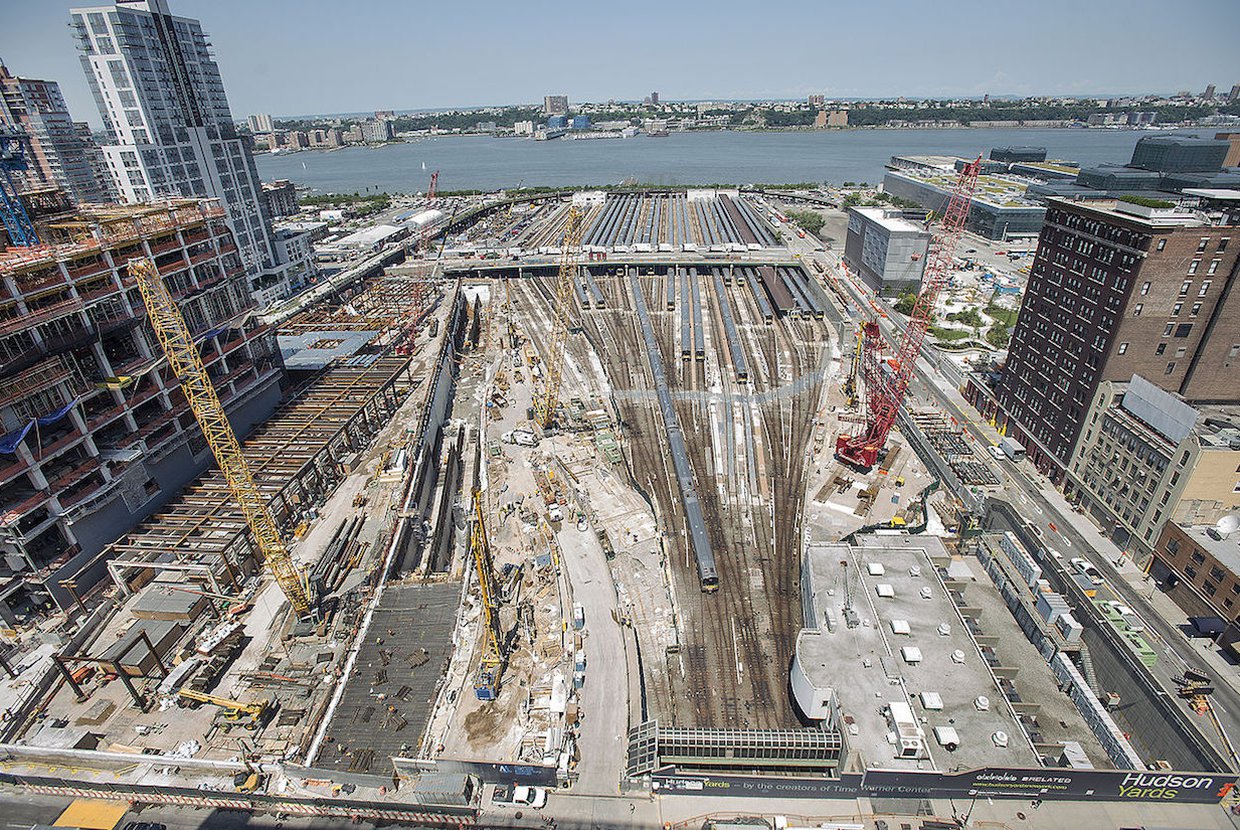 Hudson Yards—not officially recognized as a neighborhood yet—has broken ground and is slated for completion sometime in 2023. This waterfront neighborhood from 30th to 34th Streets of Manhattan's West Side will change the look of this forgotten borough in New York City.
Similar to Battery Park City, an industrial neighborhood turned high rise central, Hudson Yards will rise from nothing. Touted as an engineering marvel, Hudson Yards was built for year-round enjoyment with a focus on sustainability. The Public Square and Gardens will connect three city parks: Hudson River Park, Hudson Park and Boulevard, and the new High Line Park. The artistic venue, The Shed, will be the centerpiece of it all, and the new urban landmark, The Vessel, created by Heatherwick Studio, will be on display. The Shed is scheduled to open in Spring 2019.
Phase 2 of the Hudson Yards project is Western Yards which will include 6,220,000 square feet of residential towers, office complexes, and a school serving K-8th grade students. The third phase, High Line Expansion, is the most compelling addition to the Hudson Yards project. This park is built on the land where the abandoned elevated freight lines once existed. The High Line Expansion will wrap around Hudson Yards, offering a panoramic view of the Hudson River.
Live, work, shop and dine in NYC's newest master planned neighborhood, Hudson Yards.
Live - Residents of Hudson Yards will be offered perks such as VIP invitations to events, priority dining reservations, charter memberships to Equinox, and on-site spa and beauty services.
Work - Fortune 500 companies are making the move. The No. 7 Subway Line Extension makes Hudson Yards easier to reach than any other commerce district in New York.
Shop - Rumor has it that Neiman Marcus has chose Hudson Yards to make its NYC debut. Tory Burch, Coach, Stuart Weitzman, and H&M will join in when retail begins to open in 2018.
Dine - Dining will be a delicious experience at Hudson Yards. Renowned Chef, Thomas Keller, will curate 16 distinct experiences on three rising floors, including ventures with culinary superstars Chef Costas Spiliadis and Chef José Andrés.
There are many reasons to be ecstatic about the creation of the Hudson Yards neighborhood. But, one of its most impressive features is its geographical location. Hudson Yards will be surrounded by some of the most popular NYC neighborhoods. Chelsea, The Garment District, Hell's Kitchen, and Midtown are all within a stone's throw of the neighborhood. This makes Hudson Yards the newest neighborhood to grow out of nothing, with instant access to culture, commerce, and some of the finest dining in NYC, all within easy reach.