Rikers Island Locks Up Attention for Development
David Dam
| December 08, 2016 | Published in
Neighborhood News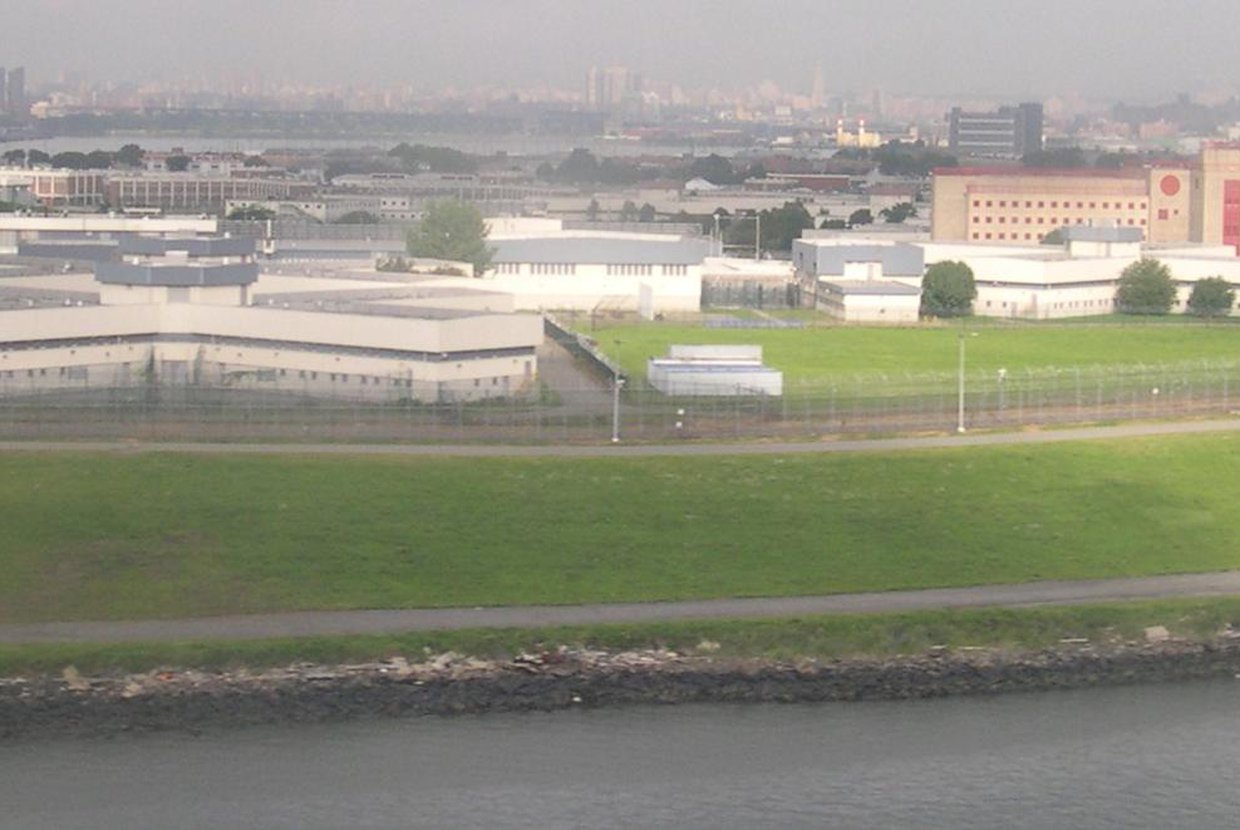 As the nation's most densely populated city, New York City has constantly figured out ways to maximize its usage of land. From Battery Park's new apartments that sit on excavated rock and soil to luxury apartments in Hudson Yards built over a rail station, new ideas bring newer development to this world class city. One seemingly "out there" idea is closing down the notorious Rikers Island to pave way for new construction.
As one of the largest jail complexes in the world, Rikers Island houses over 10,000 inmates, many of whom are either awaiting trial or serving minor sentences of less than one year. Yet its tumultuous history has constantly put negative focus on the 400 acre island. However, not only has it represented many of the structural problems that gave rise to the criminal justice reform movement, it has also captured the attention of many real estate developers and government officials.
Talks to shut down Rikers Island have been going on for years as the complex's problems continue to snowball. Far too often is safety — for both inmates and workers — a concern. As many of its decades-old facilities fall into disrepair, the almost $1 billion annual price tag for Rikers could be reduced if the island were to close down.
But closing it down means that the City would have to find other ways to house these inmates. Rikers Island holds around 80 percent of the city's jail residents. Relocating this amount of people requires filling up current jails spread throughout the boroughs and building new ones, all of which comes with a hefty price tag within itself. That also doesn't take into account the backlash on residents and real estate values if jails were built or expanded in certain areas.
Those who really want to turn Rikers Island into the next real estate paradise do have some hope though. Crime in New York City has fallen in the past 20 years, and a further reduction in incarceration — if largely aided by reforms for minor offenses such as drug possession — would make the process of closing down the infamous jail complex much easier. With around 85% of Rikers Island's residents in the pre-trial or mid-trial stages — bail is too expensive for these individuals — the number of those held at Rikers can be reduced even further with some type of bail reform. Though there are many arguments supporting the benefits that criminal justice reform for non-violent drug offenders brings, the impact of closing down the jail complex on Rikers Island for the real estate industry would be enormous.
400 acres of waterfront property in a land-starved city seems too good to be true, and as of right now, it probably is. LaGuardia Airport's runways roar just a few hundred feet away, and the sole bridge that connects Rikers to Queens crosses a jet-fuel dump. The costs of developing Rikers Island into a more livable place could come with a price tag well over several billion dollars, especially with the need for transportation access to the island.
We will never know whether those costs of redeveloping the island — along with essentially moving thousands of people away from Rikers Island — are worth it. Some estimate that the area could support 65,000 residents in a residential development similar to the apartments in Stuyvesant Town, a crazy number that is bound to better prepare the City for its future population growth. Other ideas include extending parts of LaGuardia Airport onto the island, or utilizing the island as a mixed-used development with schools, commercial areas, and homes, with parks on the island's eastern edge to serve as a buffer from LaGuardia's runways.
Regardless of one's opinions on whether such a thought should be pursued into a real proposal, it should be no surprise that this City will continue to come up with pretty unique real estate ideas.