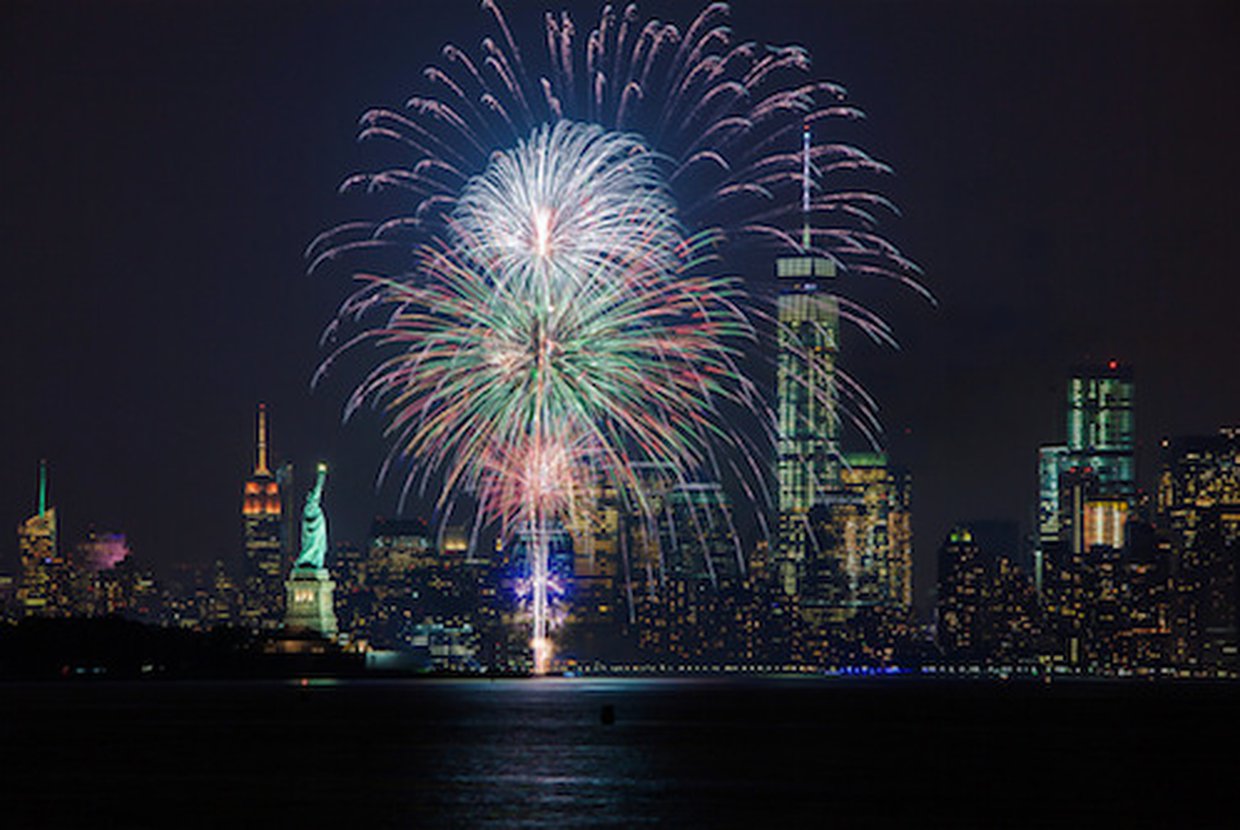 It's time to ring in the new year, and as 2016 comes to a close we wanted to look back on some of the most popular stories published on the blog this year. From major Elegran news to tips on how to raise kids in the Big Apple, our top 10 blog post topics are as diverse and interesting as this year has been.
10) Elegran and Inman at the Forefront of Real Estate Tech
Early in 2016, Elegran was given the opportunity to participate in Inman Connect 2016, where thousands of real estate's top CEOs, technology entrepreneurs, marketing innovators and agents gathered to discuss the future of real estate.
9) NYC Seller Stories: Ali Petlin
San Antonio native Ali Petlin grew up working in her family's real estate firm before moving to New York City and joining the Elegran team. She uses her strong people skills and attention to detail to help her clients find the best deals in NYC.
8) NYC Seller Stories: Charles Saunders
Elegran agent Charles Saunders is as passionate and enthusiastic about real estate as he is about music. He had an extensive career in market research and advertising technology before bringing his tech-savvy skills to the Elegran team.
7) Spotlight on Soho and Nolita's Luxe Loft Living
Manhattan is without a doubt one of the coolest places to live in the country, and is there anything more hip and artsy than living in a loft? People looking to mix luxury with edgy chic should look no further than these amazing spots in Soho and Nolita.
6) Elegran Climbing the Ranks of the Top Ten Real Estate Firms in NYC
Back in May, The Real Deal named Elegran one of Manhattan's top 10 mid-sized real estate firms. Elegran came in at number eight on the list with $40.4 million in listings, which did not even include a major $25 million listing at The Plaza that Elegran acquired the day after the list came out.
5) The Top Ten Most Valuable Residential Buildings in NYC
No surprise here: The Trump Tower came in at number one on the 2016 list of the most valuable residential buildings in NYC with a market value of $238,273,008, with 15 Central Park West and One57 rounding out the rest of the top three.
4) Friday Fun Quiz: Which NY Neighborhood are you?
Ever wondered what the perfect NYC neighborhood is for you? This quiz can help you determine which spot best matches your unique personality.
3) Top Ten Rooftop Bars in NYC
Whether it's a beautiful spring day or a cool summer night there's nothing better than drinking at a fabulous NYC rooftop bar. Whether you want to spend the night at a hip Williamsburg spot like The Ides at the Wythe Hotel or head downtown to Gallow Green, there are many options to choose from and this list can help narrow it down.
Ever wondered what it's like to raise children in the city that never sleeps? Elegran writers hit the streets to talk to some real New Yorkers about how they navigate raising kids in the most exciting city in the world.
1) NYC Seller Stories: A Look Insider Christa Chi's Gut Renovated Apartments
Elegran agent Christia Chi is uniquely multitalented, a real estate agent and a master at apartment renovations. She explained how she renovated two properties, one in Murray Hill and the other on the cusp of Billionaire's Row, and how these projects helped ignite her passion for NYC real estate.