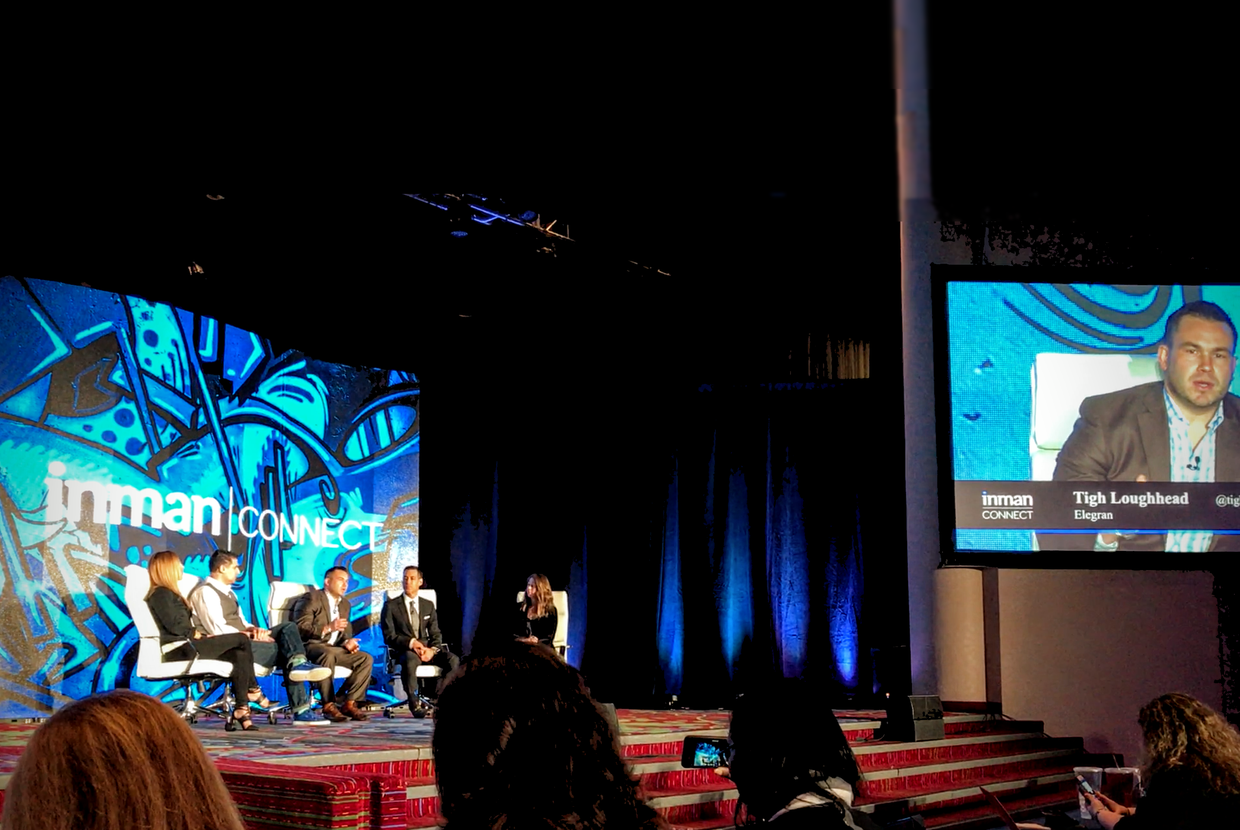 Each year, thousands of tech, entrepreneur and real estate leaders from across the country gather at Inman Connect to hear about real estate's biggest ideas and learn about the industry's newest tools, tactics, and technologies. This year, over 4,000 people attended the conference and had the opportunity to see Elegran Marketing Director Tigh Loughhead kick off Inman's Tech Connect keynote in front of a packed house at the Marriott Marquis in Times Square in New York City. Elegran's Marketing Director joined other marketing gurus from Climb Real Estate, Stribling, and Coldwell Banker, to take center stage on the first panel of the day, to talk about The Best Digital Marketing Plan You've Ever Seen. We recently sat down with Tigh to discuss some of the ideas he discussed during the panel.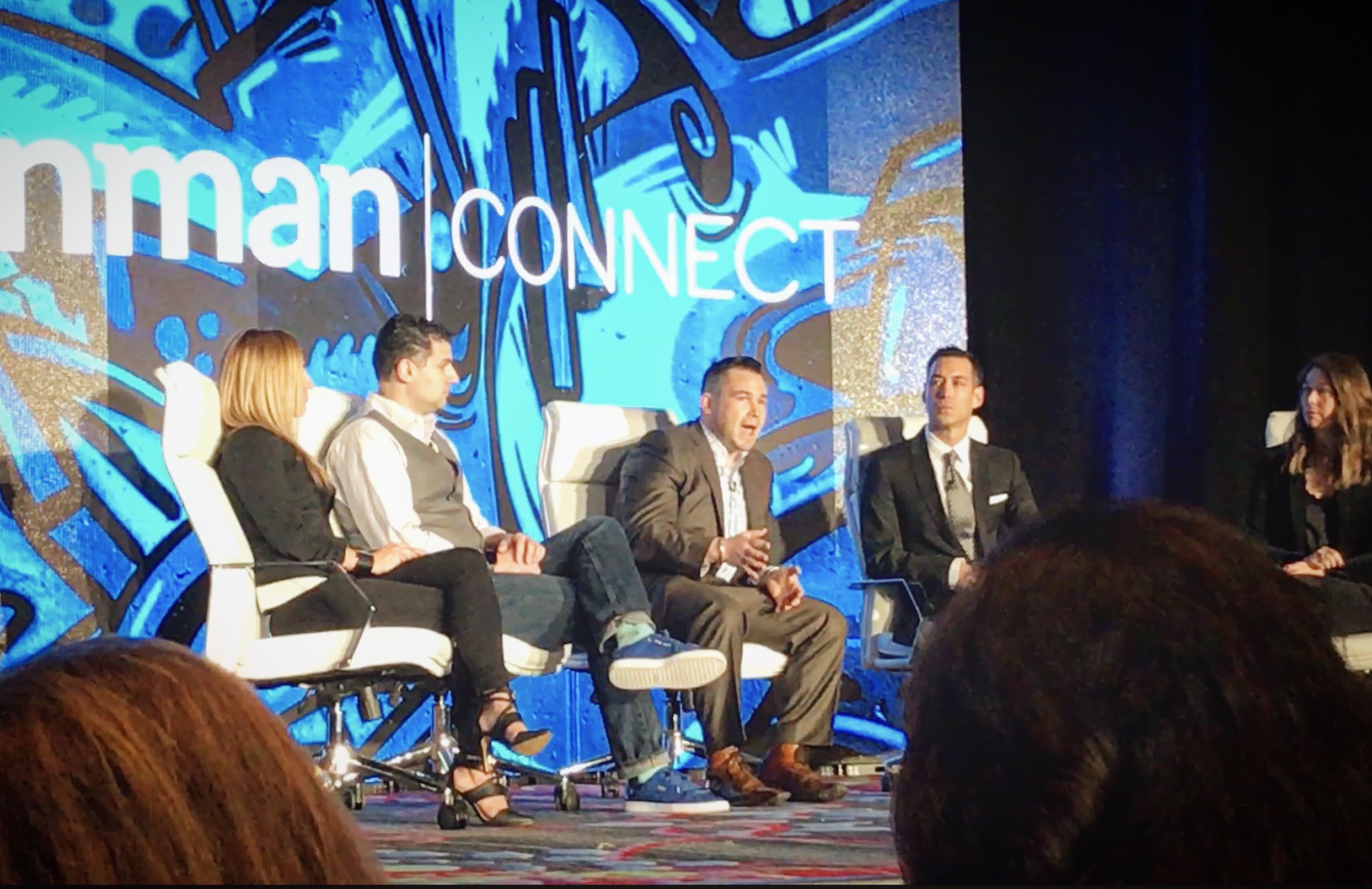 Wendy Forsythe, the Inman moderator, asked you to discuss Elegran's digital marketing agenda in 2017. What do you think is the most successful marketing channel for agents?

"I've been a big fan of multi-channel marketing since I started in advertising nearly a decade ago, and I don't think there is one silver bullet that agents can use to succeed. Instead, I prefer a multi-channel approach where you combine personal branding, training, lead generation, and effective use of a CRM with other productivity tools to create a strategy, set goals, and implement tactics to achieve them. All of this combined is the foundation for a successful marketing plan."
You mentioned that one of the core components in Elegran's 2017 Digital Marketing Plan that sets the company apart is marketing automation; can you talk about that?
"Our marketing automation platform has allowed agents to double their lead conversion rates. We've really shifted our focus as a company from spending money on LEAD GENERATION to spending time on LEAD CULTIVATION. We are using an app called Pardot from Salesforce to design lead nurture and drip campaigns that allow our team to automate much of their outreach, and successfully manage much larger databases than they would otherwise be able to handle."
How have you used marketing automation to benefit Elegran's agents?
"I talk with my agents a lot about this idea of a "customer journey," and believe it or not, once upon a time, my team had too many leads that we weren't properly leveraged. Any real estate agent can tell you that the way to add value to client relationships is to understand a buyer's criteria and address friction points throughout the purchasing process. Through Pardot, we deliver automated, hyper-targeted, personalized messaging to consumers that meet their needs wherever they are along the consumer lifecycle. For example, if one of my agents has a $5m buyer that isn't ready to seriously start looking for six months, they can categorize them according to that timeframe using our CRM, which automatically initiates a low impact drip campaign, keeping the agent's brand in front of the client until they're seriously ready to start looking. Since we began launching drip campaigns, Elegran agents successfully leveraging our platform have been able to effectively handle twice as many clients and nearly doubled our lead conversion ratio."
What are some of the challenges you expect to face in marketing in 2017?
"I worry about media fatigue, and specifically the death of email. Marketers flock to successful advertising media, over-exposing consumers to the point of turning people off. We have great success with personalization and segmentation, but there is an inevitable cycle to marketing, and a race to stay ahead of the curve."
Do you use any other technology tools for personal productivity?
"The other app I use to manage marketing spend is a chatbot, a "financial assistant" which saves me a ton of time and money. I tell the story about my grandmother, who is 88 years old and keeps this "big" ledger of all of her expenditures. My dad, like many people, uses web banking portals to manage his personal and business finances. I use a chatbot called Trim, which integrates all of my bank accounts and credit cards, that I can ask simple questions about finances directly in Facebook Messenger."
Can you go into a little more detail about how that works?
"By simply chatting with Facebook Messenger on my phone, I can do anything from check my bank balance, get a list of recent transactions, or set up notifications to let me know about sizeable bank transfers in or out of my account, it even recognizes patterns in my spending, allowing me to cancel subscriptions directly from Facebook. It's pretty scary how accessible such sensitive data is, but Trim saves a ton of time managing marketing budgets. In 2016, for the first time in digital history, people spent more time on Instant Messaging platforms like (Slack, Gchat, Hipchat even Snapchat) than on Social Media, so I think chatbots are not only at the forefront of whatever people are calling artificial intelligence but the future of digital advertising as well."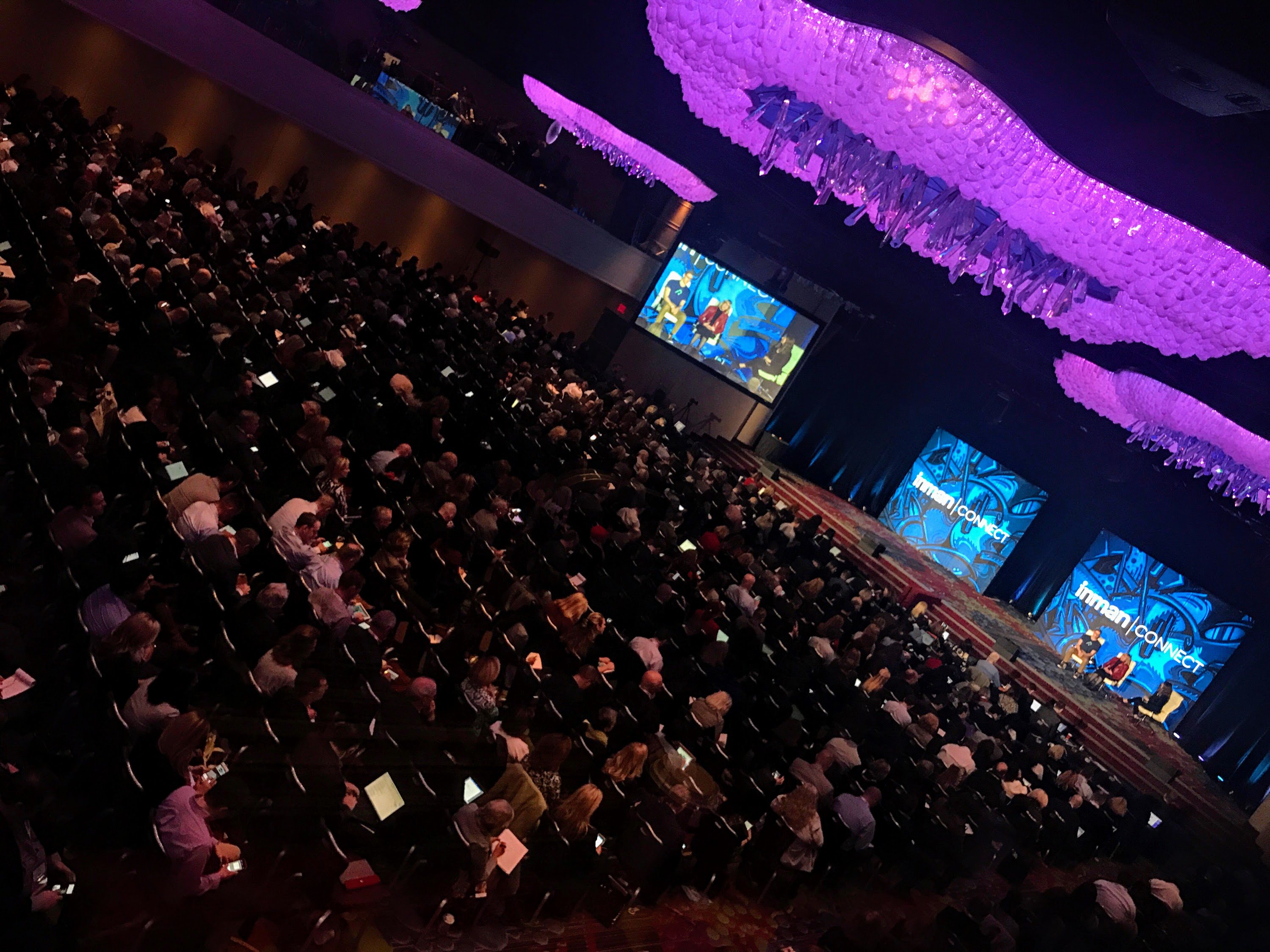 How do you think chatbots could potentially impact real estate?
"As data inevitably becomes more standardized, which is way behind other industries by the way… whether it's Upstream or a national MLS, or an independent third-party websites like Zillow- tech savvy real estate agents will find ways to use that data to better serve consumers. I'm a big fan of Slack, and I use chatbots for everything from task management to scheduling reminders, to running reports and statistics across various analytics platforms. Chatbot interface with my CRM, and I even manage Search Engine Marketing and set automated bid strategies for Facebook advertising; all using chatbots."
What were your impressions about the conference overall/experience?
"Truly amazing. I've been such a big fan of Brad Inman for years and was so inspired by Seth Godin speaking at Inman Connect last year, that I wrote about the experience for the Elegran blog, though I never dreamed I would be speaking to an audience in the thousand on the same stage a year later. Inman News is one of the first publications to comprehensively cover real estate technology, and give a voice to so many burgeoning startups in the space. Elegran, on the other hand, has similarly built our business on a passionate dedication to marketing and technology to benefit our agents, and it was a great honor to be asked to take center stage at Inman Tech Connect representing Elegran among so many influential luminaries in the industry. The event was an incredible experience, and I'm really proud that our team is beginning to get recognition as leaders in not only New York City luxury real estate, but in the world of marketing and technology as well."