L.E.S is More: The Changing Landscape of the Lower East Side
Julia Troy | January 23, 2017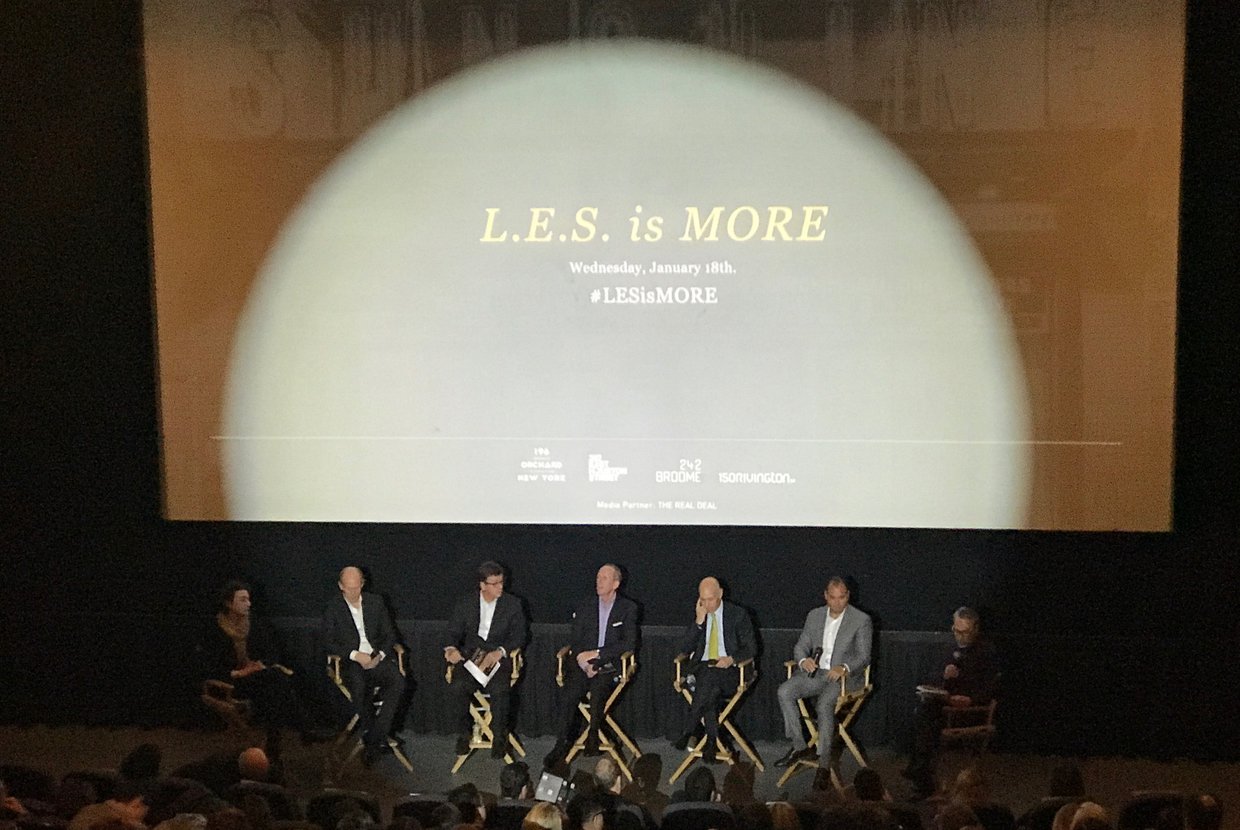 Last week, Elegran had the opportunity to attend a panel discussion surrounding the construction of several new residential buildings on the Lower East Side. The panel was moderated by Leonard Steinberg, the president of Compass, and included Magnum Real Estate Group Founder Ben Shaoul, Taconic Investment Partners Co-CEO Charles Bendit, Cogswell Lee Development CEO Arthur Sten, Hogg Holdings owner Andrew Hogg, Jose Antonio Grabowsky, head of real estate investments for Vinci Partners USA and Nikolai Fedak, founding editor at YIMBY.

The discussion focused on four major developments currently in the works on the Lower East Side and touched on how the area is changing and the impact this could have on the city and its residents.
A New Lower East Side Looms

The Lower East Side has been in the process of transformation for the past several years. Once considered a less than desirable area to call home, people have begun flocking to this hip neighborhood as restaurants, bars and art galleries continue to choose it over more expensive parts of the city, such as Chelsea and Tribeca. This is an area that is rich with history and culture and during the discussion, the panelists stressed that they are all striving to maintain the character of the Lower East Side while they build their new developments.
Arthur Stern explained that one of the many draws of the Lower East Side is that it still has that "old New York" feeling, meaning that there is a grit and charm in this neighborhood that's hard to find in other parts of Manhattan. He added that the goal of these new developments is to create sites for the next generation that will stand the test of time and become another chapter in the Lower East Side's rich history.
196 Orchard Street
Ben Shaoul's project, 196 Orchard St., is a 94-unit building located at the intersection of Houston and Orchard. Along with its 4,100 SF landscaped rooftop terrace, this building includes one of the most exciting additions to the Lower East Side, an Equinox gym, which residents will have access to at a resident-only discount. The apartments feature high ceilings, walk-in closets, custom kitchens designed by Incorporated Architecture and Design, and Honed Blue De Savoie marble floors in the bathroom.
242 Broome Street
Charles Bendit was on the panel to discuss 242 Broome St., a 55-unit 14-story mixed-use development that will be on the corner of Ludlow St. Twenty percent of the units have been set aside for affordable housing, and there will also be 40,326 SF of commercial-retail space from the cellar through the fourth floor. Residents will have the opportunity to enjoy an entertainment lounge, children's playroom, fitness center, rooftop terrace and more.
287 East Houston Street
Jose Grabowsky and Andres Hogg described their project, 287 East Houston St. as a building that would pay homage to the history and character of the Lower East Side. Located on East Houston between Clinton and Suffolk Streets, 287 will have 28 units, some of which will include private outdoor spaces. The apartments will include floor to ceiling windows, custom Italian cabinetry, sleek Miele appliances, and radiant heated floors in the bathroom.

150 Irvington Street
Arthur Stern came on the panel to discuss 150 Irvington St., a 45 unit building designed by GLUCK + architects. Some of the building's many amenities include a 24-hour doorman, 1,570 SF landscaped rooftop terrace with an outdoor kitchen, fitness center, and home automation features. In the apartments, residents will have Libherr refrigerators and freezers, Kraus stainless-steel sinks, Bosch washer and dryers and more modern, sleek appliances.