New Additions Expected for Brooklyn Bridge Park
David Dam
| January 25, 2017 | Published in
Neighborhood News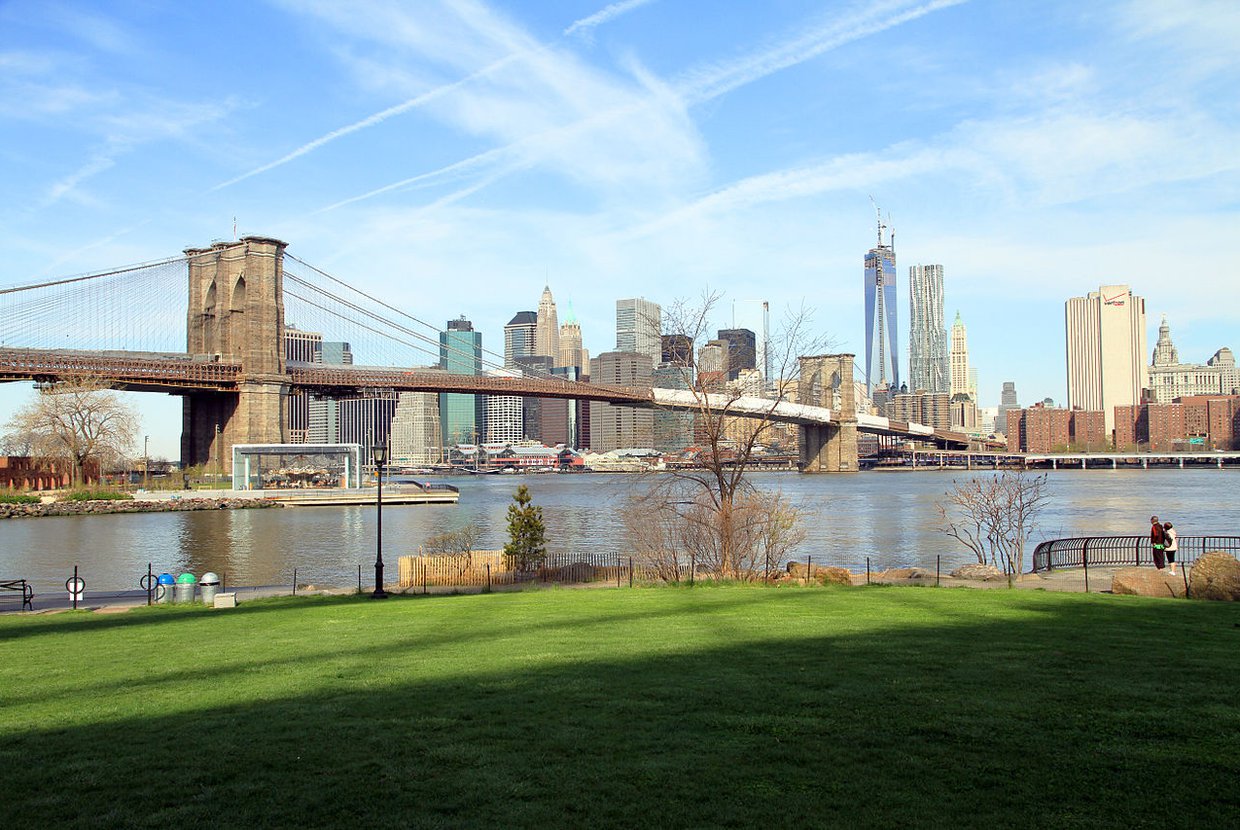 New York City's public spaces are among the most well-known in the world. Central Park and Times Square have attracted visitors from across the world for decades. But there's always something new to be added to the city. For example, there's The High Line which runs through many apartments in Chelsea. There are also talks of building its counterpart, The Lowline, on the Lower East Side. But already existing public spaces are also seeing constant additions and improvements, such as Brooklyn Bridge Park.
Brooklyn Bridge Park currently consists of more than a mile of Brooklyn's waterfront overlooking the East River, Manhattan, and the Brooklyn Bridge. It contains six piers, each with its own unique amenities: Pier 1's unrivaled waterfront views and Pier 2's basketball and handball courts are among some of Brooklyn Bridge Park's best attractions. While construction began on Brooklyn Bridge Park in 2008, final pieces are still being added to the attraction.
Later this year, Pier 5 will see some new additions. It's currently home to several sports fields, a picnic area, a fishing station, Ample Hills Creamery, and a marina. However, the upper parts of Pier 5 were still underdeveloped, known as the Pier 5 uplands. Once home to a food market, this 4.5 acre area will be redeveloped into more park space for the public to enjoy.
This part of the pier will be used for more restful, relaxing purposes, juxtaposing it with the activities on the lower part of the pier. It will contain a shady grove, seating along the waterfront, and a stepped lawn. One of its most notable features is a sound-dampening berm that provides even more waterfront views.
But even that won't be the final addition to Brooklyn Bridge Park. Work broke ground on Pier 3 at the end of last year to transform the pier's enormous open space into parkland. Surrounded by walkways, it will be a lawn that can be used for numerous recreational activities and is expected to be completed by 2018. There are even ideas about building housing units on Pier 6. Even then, we can expect that the park could still see new improvements over the years.