The Benefits of Higher Population Density
David Dam
| January 16, 2017 | Published in
Neighborhood News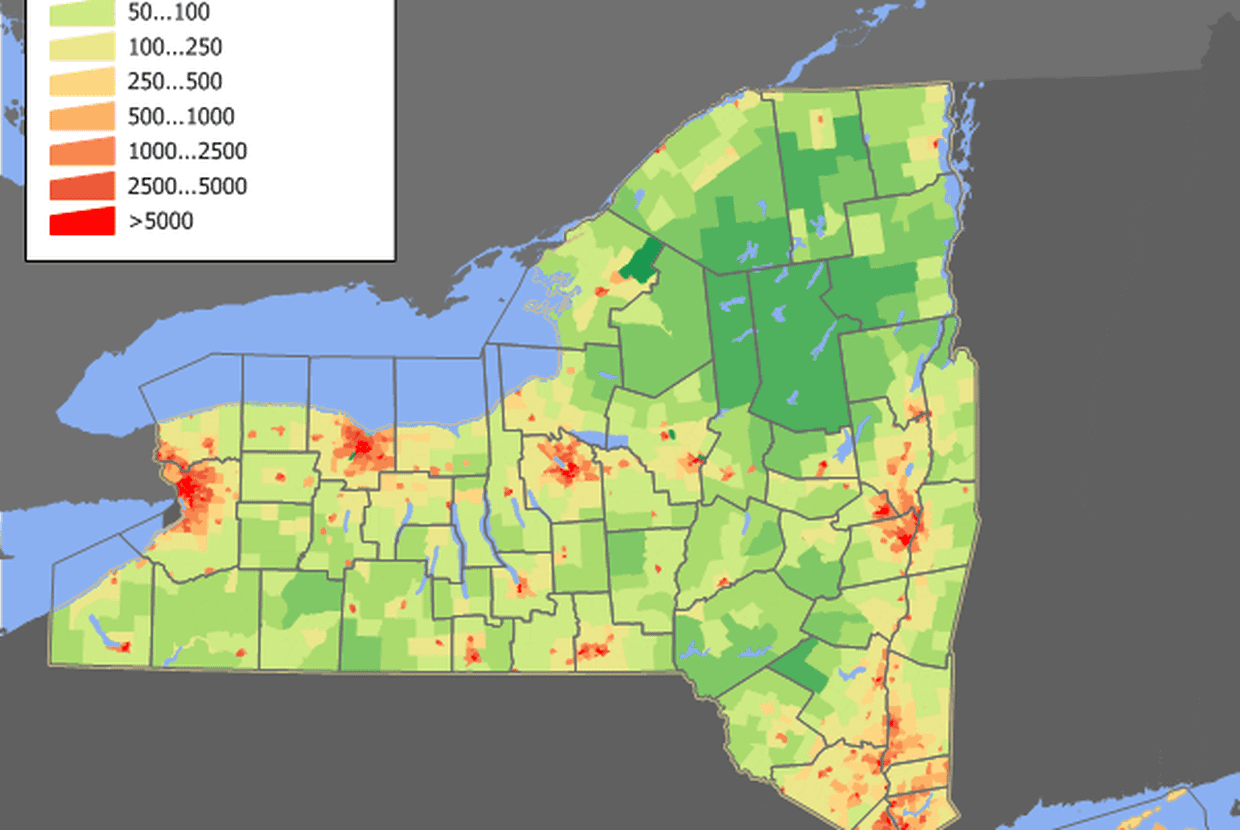 As another year passes, New York City's population will only continue to grow. In a city where space is already scarce, some feel that adding another half a million residents in the next few decades may pose quite a problem. In fact, the term "Manhattanization" is often used to describe cities that are becoming overly crowded with both buildings and people. However, there are some factors to consider that suggest that a more densely populated New York City may not necessarily be a bad thing.
While folks from other cities grow more concerned about increasing population sizes, these fears are substantiated, to a certain extent. It's entirely possible that more people could lead to heavy traffic and congestion. If a population becomes too large, it can strain the city's infrastructure networks, and more kids could be packed into schools. Also, some claim development could ruin historic districts or change the vibe of certain neighborhoods. But one thing to consider is that many of these problems would only surface if a city is grossly unprepared to address its potential problems, and there are benefits to having a highly populated city.
A city experiencing a population boom needs to boost and update its infrastructure, figure out ways to have more efficient forms of public transportation, and determine the best ways to comfortably house all these people. If a city aims for constant, healthy growth, greater density requires that these policies be prioritized. It requires cities to challenge themselves with unique, creative ways of maximizing development. For example, the Hudson Yards complex boasts about its ability to provide New Yorkers with a place to live, dine, and work in the same neighborhood. And cities with large, densely-packed populations are often epicenters of economic growth, the arts, and tourism.
Manhattan, for example, is the most densely populated area in the United States and continues to be seen as a role model for other cities to follow. Approximately 72 percent of New York City's residents — and 94 percent of Manhattan's — live within half-a-mile of a subway station. While the MTA is often the target of criticism, there are ongoing projects to improve the city's public transportation system in the form of more ferries, continued work on expanding the Second Avenue Subway, and improving the city's infrastructure. The rezoning of Midtown East can also pave the way for high-density office towers.
Higher-density cities definitely do bring their own benefits and negative consequences. But if city officials are prepared, they have the ability to do more good than harm.