Elegran Monthly Round-Up: January
Julia Troy | February 17, 2017
Welcome to the Elegran Monthly Round-Up. Coming into 2017, there was a great deal of speculation regarding the future of the New York City luxury real estate market. While it was suggested that the large number of new luxury apartments coming to the market could pose a challenge for sellers, that was far from the case here at Elegran. While Manhattan may have experienced a decrease in the number of buyers interested in luxury apartments in January, Elegran agents were able to close some major deals despite a cooling market.
Neighborhood: Tribeca
Building: 30 Park Place
Deals closed for: $16.7M
While Tribeca may have gained a reputation in the 1970s as a neighborhood for artists looking for more affordable Manhattan accommodations, it has been transformed over the past few decades into a sought-after location for luxury buyers. Despite a slight drop in the average price per square foot for Tribeca co-ops in 2016, the PPSF for condos in this area has steadily risen over the past six years. Currently, the average sales price of a Tribeca condo is around $4.5M, while a decade ago the average price was closer to $2.4M.
This past January, Elegran Agents Thomas Duger, Nick Anable and Seth Podell sold three units at 30 Park Place, a stunning new Tribeca building developed by Silverstein Properties and designed by Robert A.M. Stern Architects, for a total of $16.7M.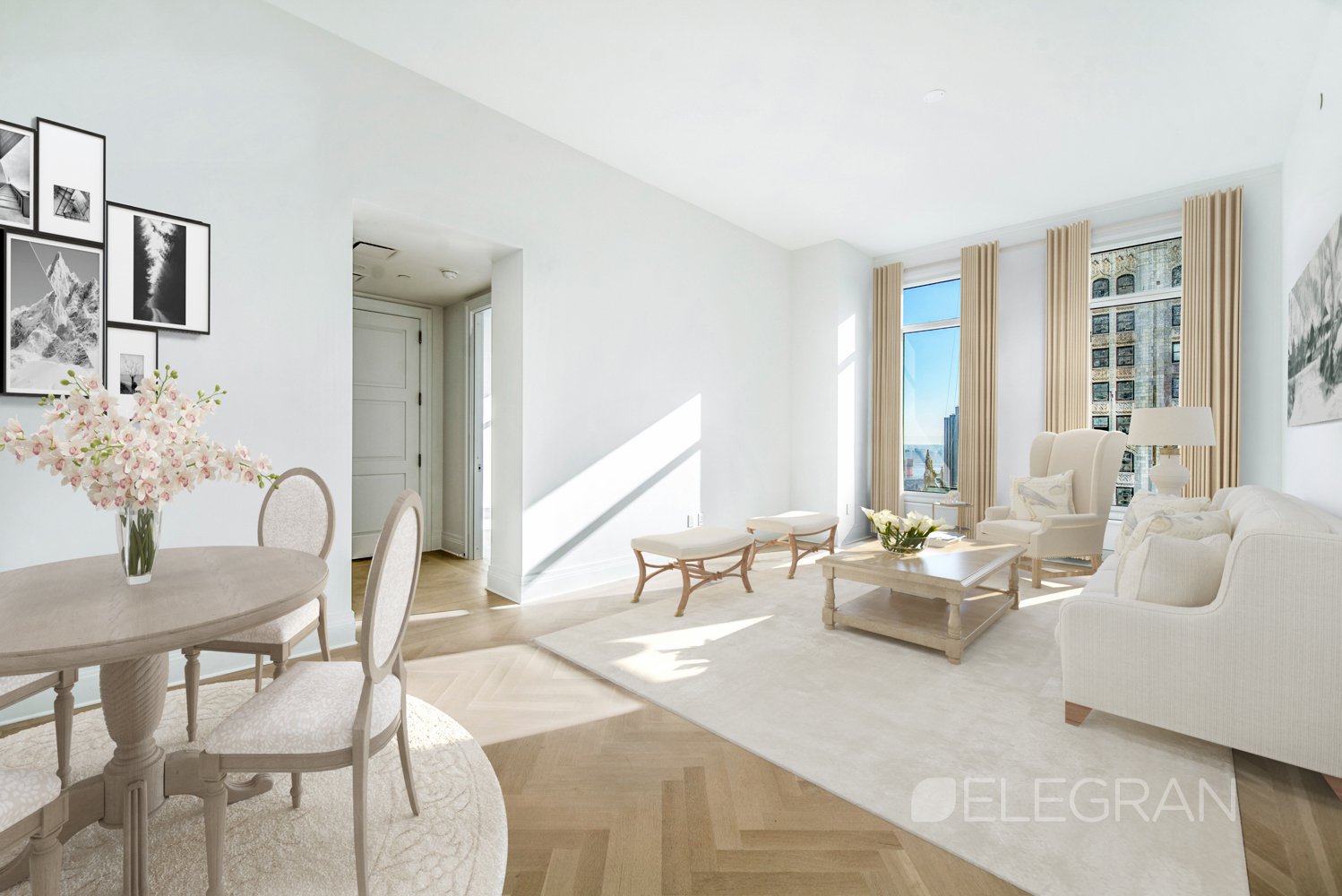 A living room at 30 Park Place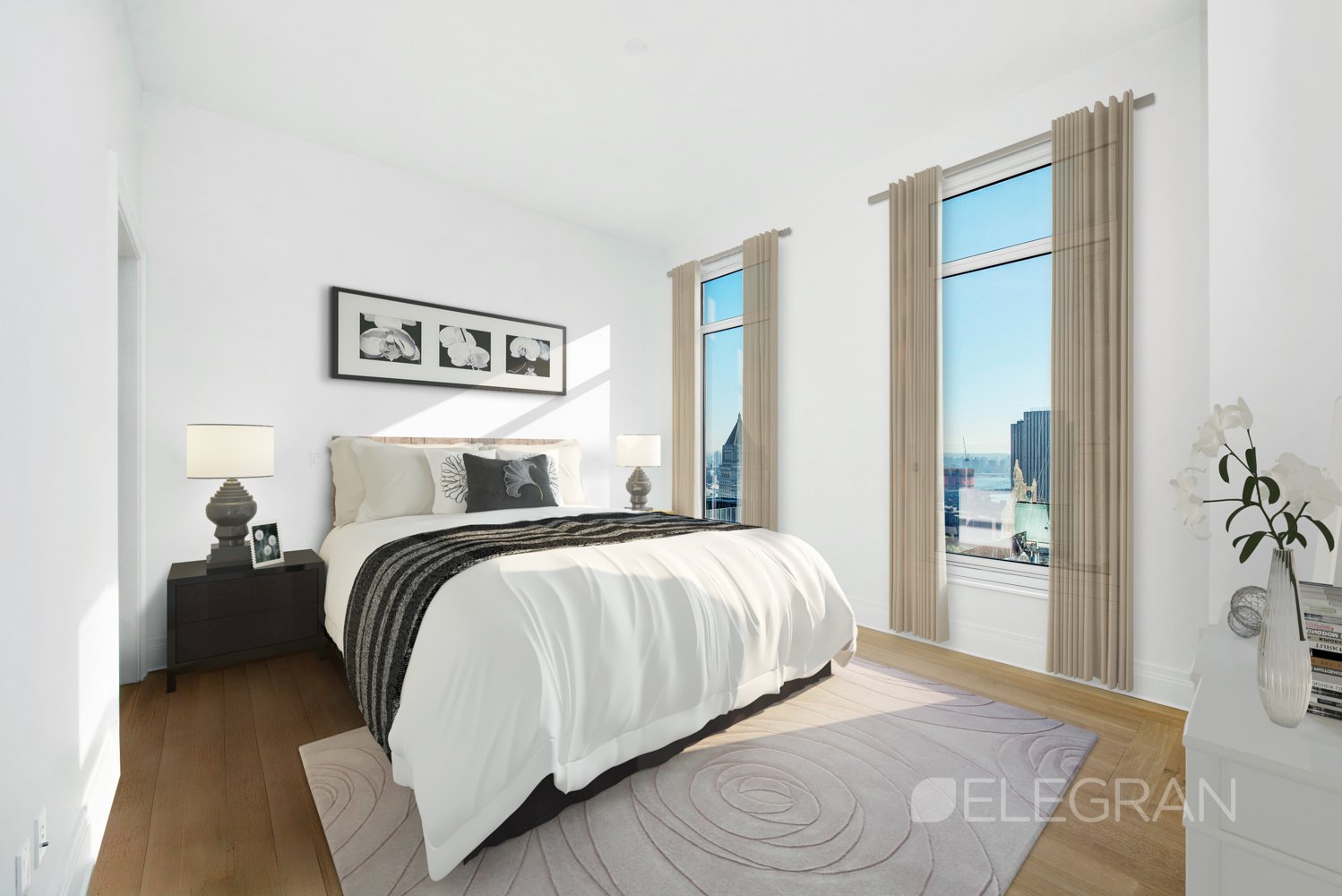 A bedroom at 30 Park Place 

Neighborhood: Brooklyn Heights
Building: Pierhouse
Deal closed for: $4.5M
Considered by some to be NYC's first suburb, Brooklyn Heights has become a coveted neighborhood thanks to its close proximity to Manhattan and beautiful, tree-lined streets. While it's still possible to find smaller, affordable apartments in some parts of this neighborhood, it is more well-known for its multimillion-dollar townhouses. The current median sales price for a home in this section of Brooklyn is $982K. Tourists and NYC residents alike regularly visit Brooklyn Heights for its Promenade, which offers stunning views of lower Manhattan, and for its famous charm.
Elegran agent Chris Fry closed on a condo in the Pierhouse in January, a unique Brooklyn Heights building that is part of the decades-long development of the Brooklyn waterfront. Residents enjoy unobstructed views of the Brooklyn waterfront and will soon be able to take advantage of new additions coming to the Brooklyn Bridge Park.
Neighborhood: Lenox Hill
Building: 147 E. 63rd St.
Listing Price: $13.95M
Lenox Hill refers to the lower section of the Upper East Side that borders Midtown, which has long made it a prime spot for New Yorkers looking to avoid the Midtown commute. Along with its proximity to Midtown, this neighborhood is also within walking distance from some of the most popular Manhattan attractions including Central Park and Times Square. As with many sections of the Upper East Side, Lenox Hill is known for its pricey real estate, and those looking to move to this area should expect to pay about 10% higher per square foot prices than the Upper East Side average.
In January, Chris Fry scored a $13.95M listing in this luxury neighborhood, an epic 5,800 sf home that has been meticulously renovated to include two terraces, a 30-ft garden, and an elevator that will take residents to any of the townhouse's five floors. Once home to the COO of Warner Music Group, this home is an example of true Manhattan luxury living.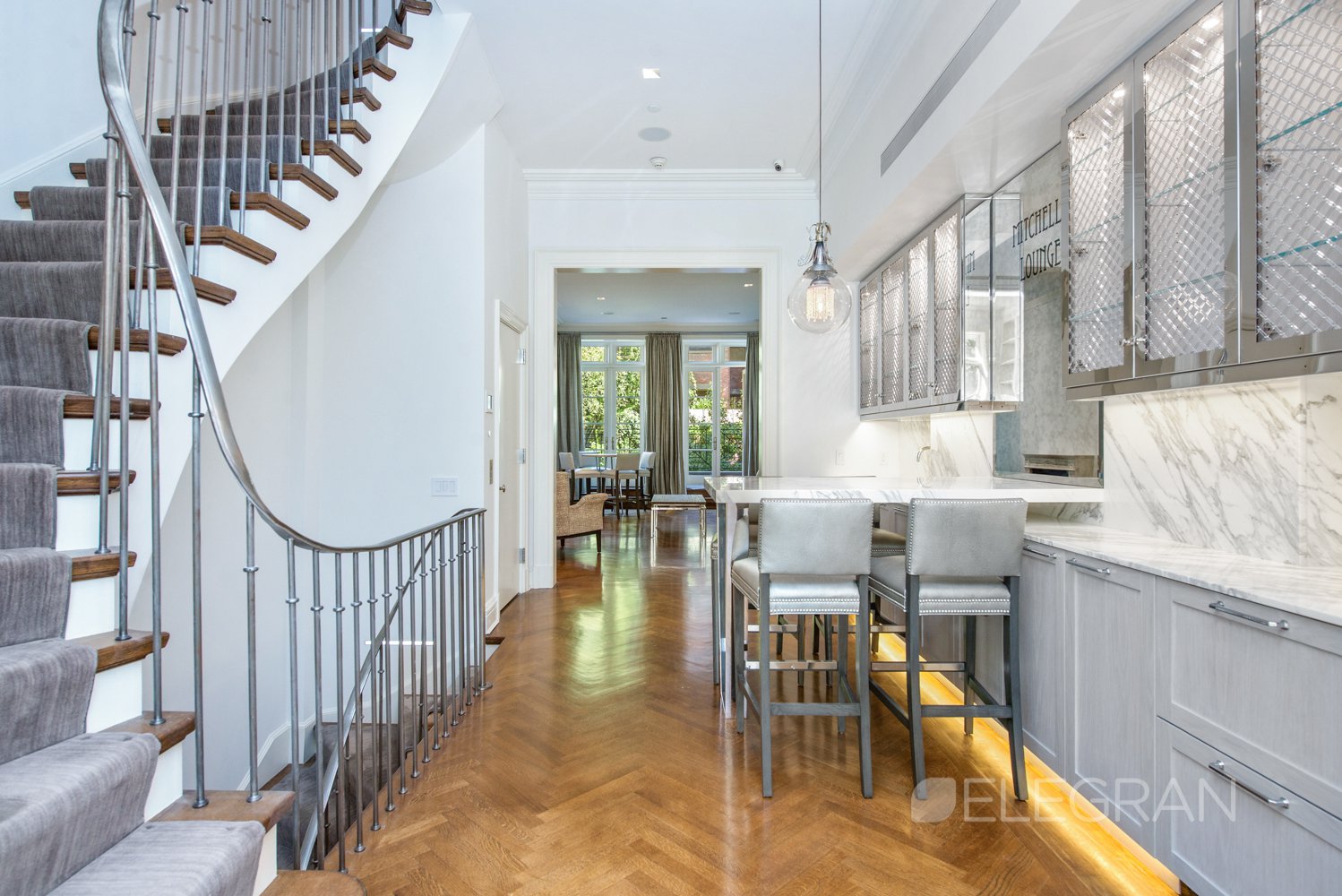 A hallway at 147 East 63rd Street 

A bathroom at 147 East 63rd Street 

Despite a small drop in median resale prices in 2016, as new high-end inventory came into the market Elegran agents were able to see plenty of great opportunities for buyers and will continue to do so throughout 2017.