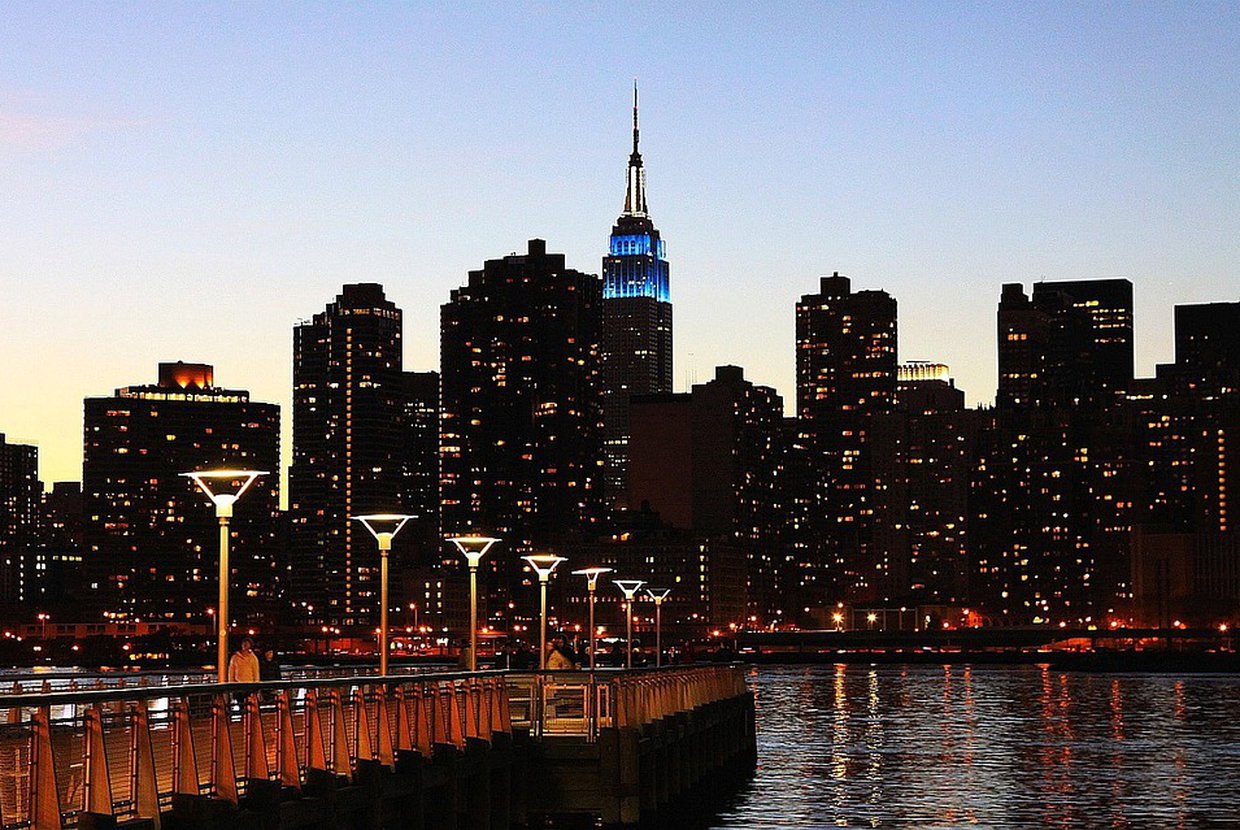 Due to how desirable a New York City address is, rising property values have constantly pushed both commercial real estate and housing prices up over the years. And while property owners often pay close attention to the value of their own property, it's not surprising to also wonder what the entire market value of NYC's properties would be. Luckily for them, the New York City Department of Finance assesses property values for each fiscal year. A publication for the fiscal year of 2018 was released last week.
The tentative property assessment roll shows the market value of all properties in New York City, estimated at $1.157 trillion. This number is an increase of almost 9 percent from the previous fiscal year. But most — 87 percent, to be exact — of this increase in value is due to the market driving all existing property values up, despite the large numbers of construction projects adding newer properties to the market. Only 13 percent of the increase in citywide market values is attributed to new construction and apportionments.
A closer look at these numbers reveals that the five boroughs differ greatly in their property values. Bronx's total property market value is at $66.12 billion while Manhattan's estimated total is at $455.22 billion. Brooklyn witnessed the greatest increase in value: 14 percent. It is also worth noting that these assessments only assess the value of a property, not its sale price for condos and co-op buildings (which can often be sold higher or lower than its value).
These numbers may be fun to look at, especially in a city with some of the most valuable real estate in the country, but they also impact property taxes, which are based off of the city-assessed value of one's property. Because this is a tentative assessment roll, property owners who want to challenge such values may do so with the New York City Tax Commission.
Rising property values may also play an important role in the city's budget, as it impacts tax revenue. But its future impact could be limited with the replacement of 421-a, "Affordable New York," which grants developers property tax cuts. The City forwent almost $1.4 billion in property tax revenue last year alone under the now-expired 421-a tax rebate program, which continues to impact property tax revenue due to its long-term exemptions.
Whatever the numbers say, real New Yorkers always know the true value of living in this amazing city.