NYC Seller Stories: Elijah Brown
Julia Troy
| February 13, 2017 | Published in
Elegran Insider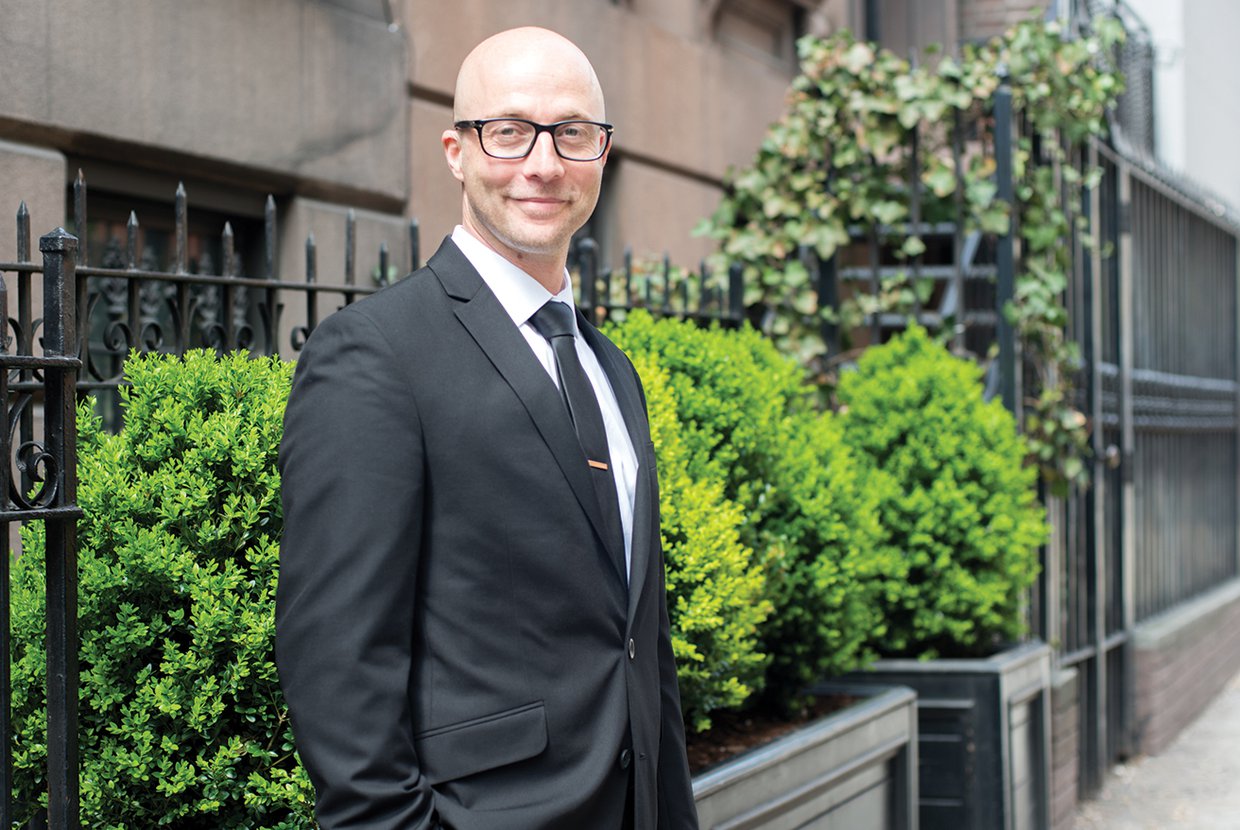 Elegran agent Elijah Brown was born in Toronto, Canada and was the valedictorian of his class at Ryerson University. He entered the real estate world a few years ago after a successful and eclectic career in the entertainment industry. We recently sat down with Elijah to learn a little more about what led him to become a real estate agent and talk about some of his recent success.
Can you tell me a bit about your background and how it led you to become an agent?
My father was an architect and I started building with my family when I was 12 years old. Growing up, we were building and renovating properties most nights and every weekend. We renovated our house, our cottage, anything we could work on together. I was raised with the sensibility that everyone should always be doing their part to pitch in and get the job done together.
About 15 years ago I purchased my first property, which I renovated and rented out myself. I then moved on and bought more units and I have been managing properties as a landlord ever since. Two years ago I decided to get into real estate because while I love building and getting the opportunity to do hands-on renovation work, I also love people. There's something about working with people who are looking for a home that feels really personal, and that's what attracted me to this industry, the chance to be a part of people's lives for this momentous moment when they purchase their home.
Can you tell me about a successful recent closing?
Not long ago I had a co-op listing in Gramercy Park. It was a fairly small, estate-quality unit, meaning it had not been renovated. One floor down there was a competing unit for sale in the building that was larger, recently renovated, and being offered for the same price as my client's co-op.
I ended up getting five offers on my unit, and I was able to pick the strongest bid for my clients and get them the best deal. Afterward, I discovered that only one of the individuals who had bid on my unit had made an offer on the other unit as well. I asked the other four bidders why they hadn't made offers on the larger, more recently renovated unit and they told me that it was because they had preferred my selling style over that of the agents representing the competing space.
I thought this was a great learning experience that reminded me to always approach deals with an open mind, and not simply launch into the same selling spiel every time I show a client an apartment. Every client is different, some want you to give them a long rundown of all the apartment details the second you walk in the door, while others just want some quiet time to take in the space and get a feel for it. This is an emotional purchase, and you need to let people make the decision to buy in their own way.
New construction or pre-war?
They're vastly different entities. Some people like the charm of pre-war buildings while others like the modern touches of new construction. I think that since I grew up with an architect father who had contemporary sensibilities, I tend to favor new construction.
Describe your ideal NYC apartment
My ideal NYC apartment would be one that I had a hand in building, so I could add any touches I'd want to make it truly feel personalized. No matter who you are, it's important to take the time to make your space feel like home.
What's your favorite NYC event?
I think NYC is fantastic every day and every night. The beauty of NYC lies in its diversity, and that includes the diverse types of events that happen every day, so I wouldn't say there's one particular event I love the most, I appreciate them all.
Finally, to what do you attribute your success?
I think the most important thing a person can do, in this industry or otherwise, is listen. If you really listen to someone, you will eventually learn everything about them. I believe that the more receptive you are to receiving that information, the greater chance you have of creating a strong, trust-based relationship. At the end of the day, real estate is all about trust, and I build successful relationships with my clients by making it a point to truly listen to them. Once you have trust, it enables easier communication also gives you the ability to share professional knowledge, wisdom and insight to market conditions and a two, five and 15-year plan.