Elegran Monthly Round-Up: February
Julia Troy
| March 22, 2017 | Published in
Elegran Insider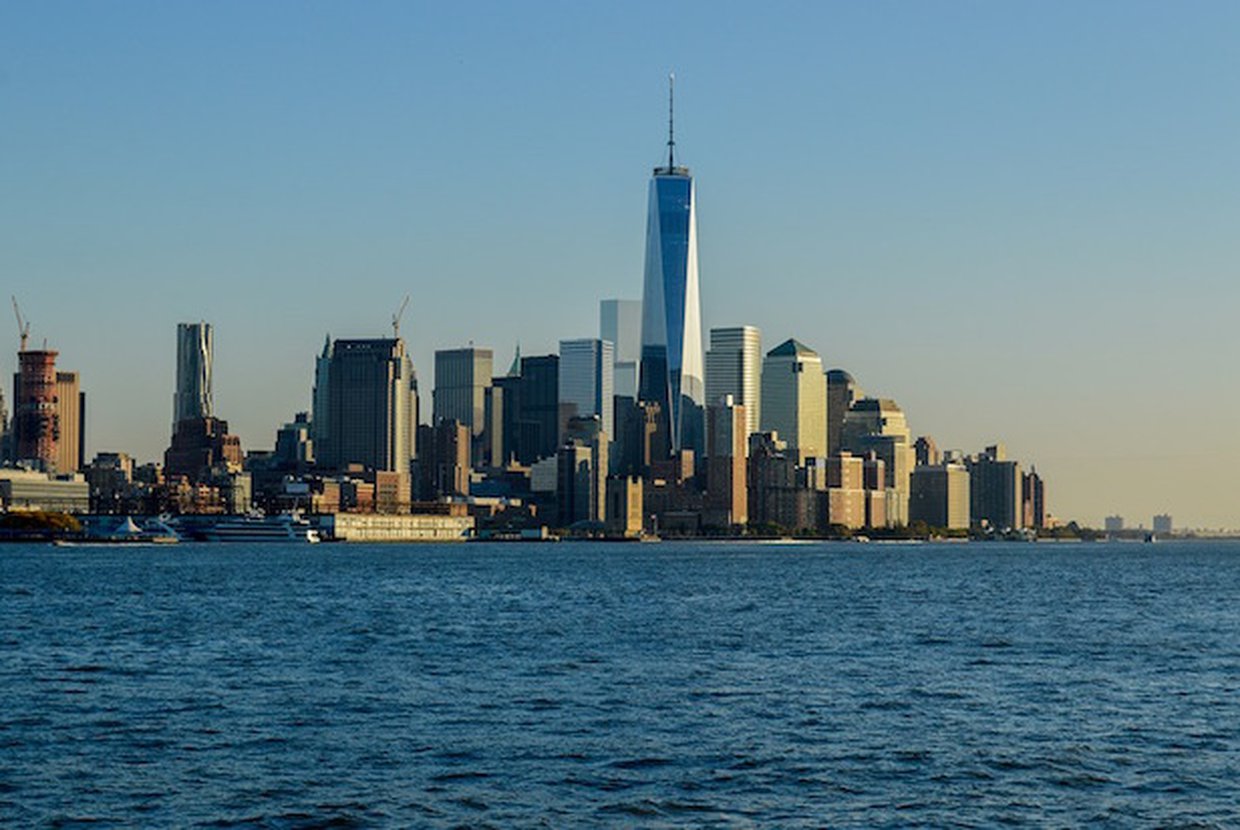 Recent market reports have shown that interest in Manhattan luxury homes rose during the first few months of 2017, and this certainly rang true at Elegran. Elegran agents had a stellar month in February, closing major deals and working exclusive listings. From Manhattan to Brooklyn, Elegran agents have continued to find the perfect homes for their clients.
Neighborhood: NoMad
Building: 212 Fifth Ave.
February deals closed for: $26.2 million
While NoMad may be rich with NYC history and culture, the neighborhood as it's currently known is still fairly new. The term NoMad refers to the neighborhood's location, north of Madison Square Park, and has only been in use since 1999. NoMad is a prime area thanks to its convenient proximity to both Midtown and Downtown Manhattan. The popularity of this neighborhood has skyrocketed in the past few years, with home prices increasing by 43 percent in five years. While the average price per square foot for a condo in NoMad was $1,414 in 2011, as of 2016 it was $2,469.
This past February, agents Nick Montalbano, Ashley Reidy and Jason Thomas, of the Asset Advisory Team at Elegran Real Estate, sold a home for $10.7 million in 212 Fifth Avenue in NoMad. This stunning, classic neo-medieval New York building has retained its pre-war charm while undergoing a complete renovation to convert into loft-like condos and incorporate modern luxury amenities. This team is also in contract to close another deal in this building for $9.2 million.
Agent Nick Agostinelli also closed on a unit in this NoMad building in February for $15.5 million.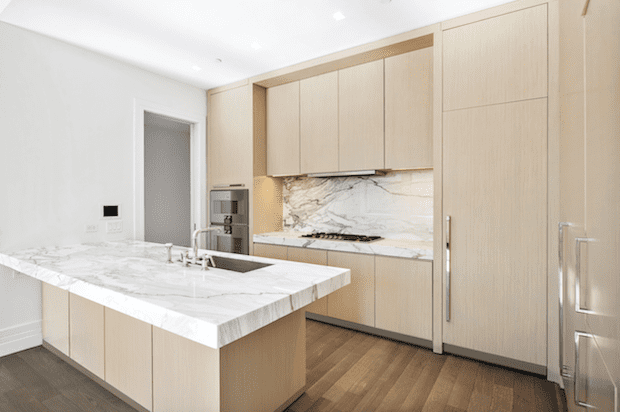 Kitchen at 212 Fifth 
Neighborhood: Boerum Hill
Building: The Boerum
February deals closed for: $5.7 million
Boerum Hill, Brooklyn is only a short train ride from the heart of Manhattan, which has made it an extremely popular area for people who are looking to avoid a long commute while enjoying some extra space. This small area was known for its limited number of coveted townhouses, but in recent years more modern buildings have sprung up to give buyers and renters more opportunity to call this neighborhood home. The average price per square foot in Boerum Hill is currently around $1,137, which is less than the neighboring Cobble Hill's $1,215, but with interest in the neighborhood rising, that may change.
In February, agents Heather Glotzer and Andrew Warren, the Warren-Glotzer team, and agent James Winn sold three units in The Boerum, a gorgeous modern building, was constructed to include a host of modern amenities while still fitting in with the classic Boerum Hill townhouses.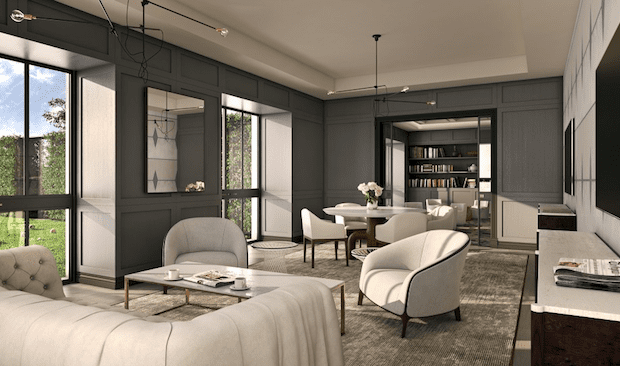 Lobby at The Boerum 
Neighborhood: Turtle Bay
Building: The Halcyon
Total listing value: $3.9 million
Originally a boatyard for the East River, Turtle Bay has become a coveted Manhattan neighborhood thanks to its wide range of housing prices and Midtown location. While there are plenty of luxury buildings in the area, there are also more affordable options that draw young families who are finding there is a lot of value to this small part of Manhattan. The $2,125 per ft average price for a home in Turtle Bay is significantly less than the $3,664 per ft average people can expect to pay in the heart of Midtown, and the neighborhood is close to some classic NYC landmarks such as Grand Central Station.
Agents Peter Oliveri and Thomas Duger will be representing two exclusive listings at the Halcyon, a Turtle Bay condo complex that features stunning architecture and spacious, light-flooded units with gorgeous Manhattan views. The building boasts a library, fitness center, pool, sky lounge, children's playroom and more.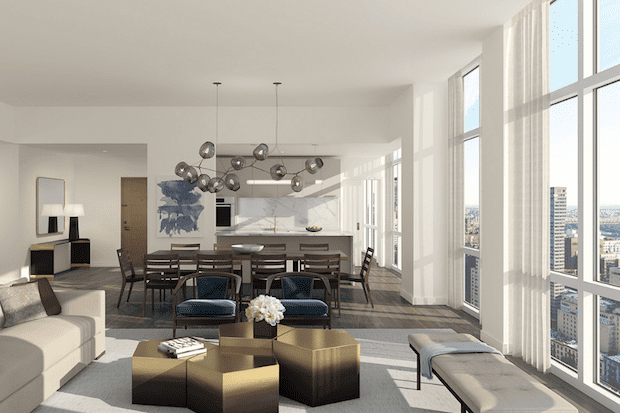 Living room at the Halcyon 
As the Manhattan residential real estate market picks up steam, Elegran agents will continue to close high-end deals and provide the best service to their clients.