Five Indoor NYC Play Spaces To Help Kids Beat Winter Blues
Shayna Murphy
| March 13, 2017 | Published in
How To NYC
,
NYC Lifestyle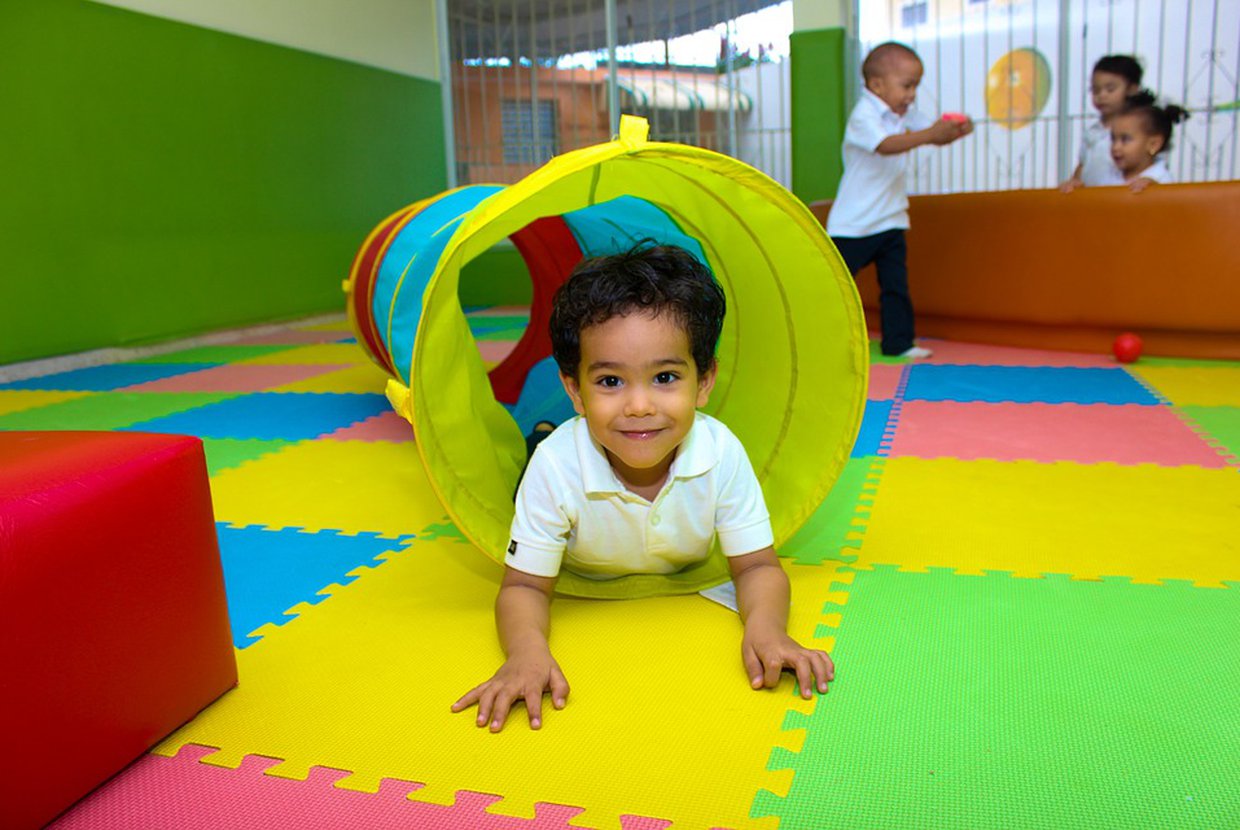 Although springtime may seem like it's right around the corner, seasoned New Yorkers know that when it comes to winter, you have to expect the unexpected. While the frosty days aren't here to stay permanently, there's no telling what's in store for the next few months, which is why it's important to always be prepared.
When the weather is bad, it's not just adults who struggle -- kids can too. Even in a luxury condo, spending too much time cooped up indoors can be hard on children. While structured activities outside the home can be a fun way to nurture children, it's also important to give kids free spaces where they can play and explore, building their own adventures.
Indoor playgrounds are a great way to give energetic kids a creative outlet for play, whether rain or shine. Here are five great indoor playgrounds in the New York area for children.
Curiosity on Court - Carroll Gardens
Featuring NYC-themed play areas, Curiosity on Court offers youngsters the chance to live out their most incredible city-inspired adventures. From a train table to a small recreation subway station with a turnstile, vending machine for Metrocards and even announcements about upcoming train arrivals, Curiosity on Court sounds like the perfect place for kids who love the big city to act out their grandest fantasies.
The Art Farm in the City - Upper East Side
Those looking to instill in their children a love for animals that will last the rest of their lives should try The Art Farm in the City. One of the biggest draws of this indoor playspace is its petting zoo, which gives kids the chance to get up close and personal with a range of adorable animals, from bunnies and turtles, to pigs, goats and even sheep. Arts and crafts areas plus a playroom make this a well-rounded option for kids.
Artistic Stitch Sports Complex - Queens
For families with older kids eager to get their energy out through sports-related activities, check out this sprawling indoor sports center. There are a variety of fun-filled sports they can get involved in, like soccer, basketball, and even rock climbing. There's a pizzeria on-site too, which means children don't even have to pack a lunch.
When it comes to indoor play spaces in the city, this delightful spot is definitely kids won't want to miss. Whether parents are bringing a toddler or an older child, City Treehouse has activities for children of all ages. In addition to a play studio brimming with puzzles and assorted other activities, there's a two-story treehouse, which kids can scale and explore. There's also a water zone, with sprinklers, hoses, buckets and plenty of toys galore, which means plenty of aquatic-themed fun for little ones.
Twinkle Playspace - Williamsburg
This 4,500-square-foot space is a veritable wonderland for children, offering a massive tree fort and a recreation two-story fire station, complete with a fire truck. Once inside the fire station, kids can play dress up and play inside the truck. This incredible feature, plus the tower and suspended bridge play area nearby, will make adults feel jealous they aren't joining in on the fun!