New Yorkers Turn to Citi Bike to Cut Down Commute Times
David Dam
| March 28, 2017 | Published in
NYC Lifestyle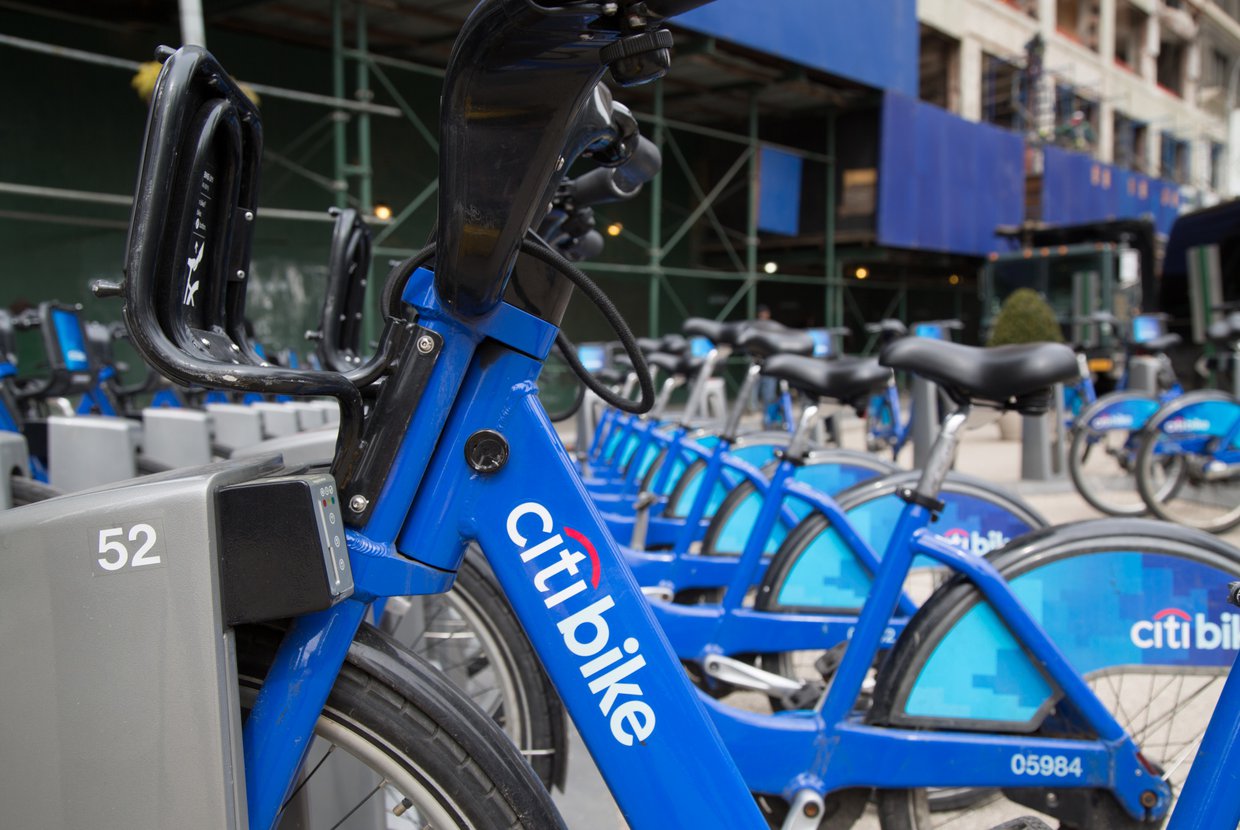 Citi Bike has only been around New York City for a few years, but it's the largest bike sharing service in the country, with an average daily ridership of over 30,000 individuals . With most of its 614 stations concentrated in Manhattan, northern Brooklyn, and parts of Queens, Citi Bike has often marketed itself as a way to leisurely cruise around the City — to explore popular routes filled with attractions for both locals and tourists alike.
While many people do coast around the city on those bikes, new data from NYU's Rudin Center for Transportation found that many use Citi Bike to get to mass transit stops quicker. Of its 614 stations, the 10 busiest ones are near major transit hubs such as Grand Central Station, Penn Station, and the Port Authority Bus Terminal. Nearly half of all Citi Bike trips are less than 10 minutes.
According to Rudin Assistant Director Sarah Kaufman, Citi Bike is a new option for distances that are too short to go through the hassles of getting on the subway, but a bit too long to walk. The stats show that these bikes are mainly being used for commuting and running short errands, which is potentially helpful for commuters looking for better alternative transportation options. What's more, 18 percent of residential buildings in Manhattan are closer to Citi Bike stations than to subways.
However, not all New Yorkers have equal access to Citi Bike. Only 18 percent of Citi Bike stations in NYC are located in neighborhoods where the median household is less than $50,000. But this could change as Citi Bike continues to grow: users took more than 14 million trips last year, up four million from the previous year . Over the past few years, the City has also added more protected bike lanes, and New York City Mayor Bill de Blasio's Vision Zero plan would attempt to make roads safer for both pedestrians and cyclists.
While it may take some time for Citi Bike to be made available to all NYC residents, in the meantime those looking to cut down some time on their commute by heading to a less-crowded station may want to take advantage of this bike renting service.