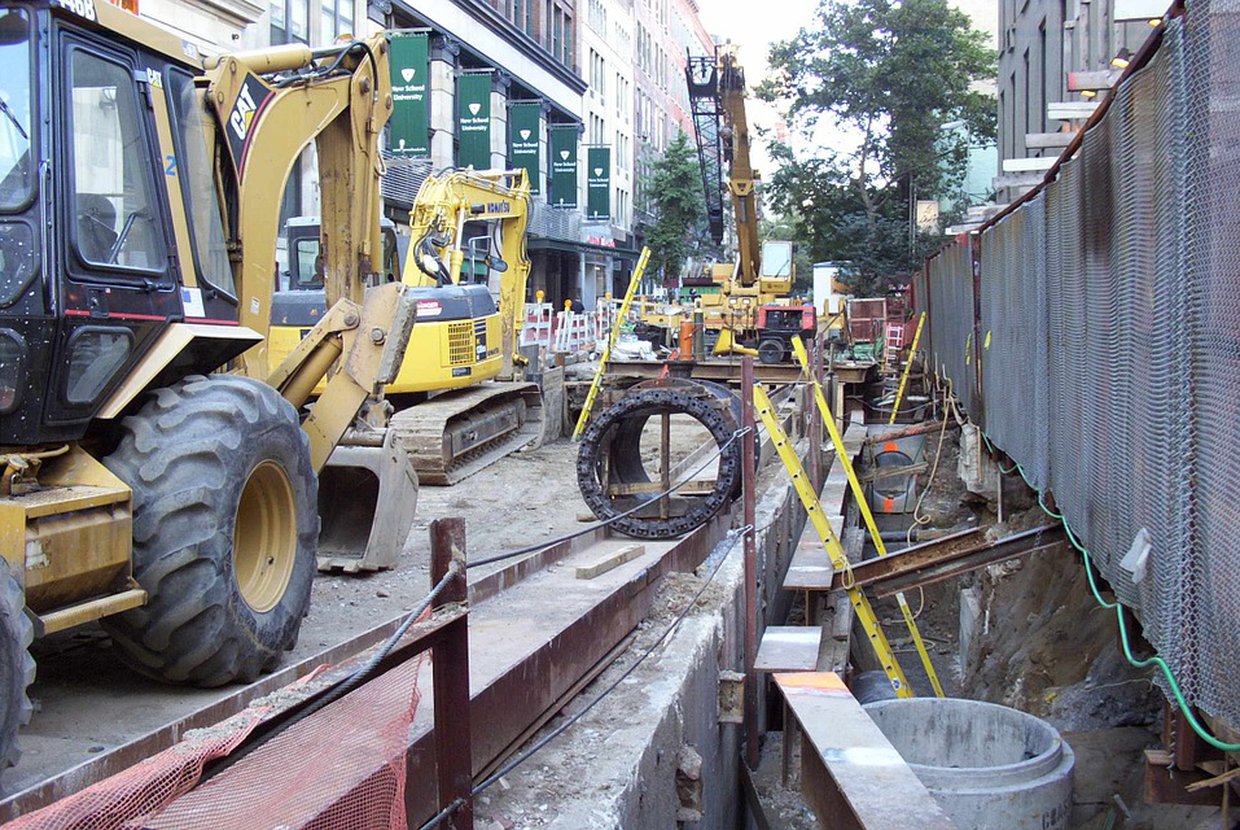 The 421-a bill expired at the end of 2015 to the dismay of developers and those who viewed the program as an instrumental part of NYC's residential construction. The decades-old law offered years of tax discounts on properties built under the program, and some sources say it was responsible for a huge portion of affordable housing projects in the city. However, questions remain on its true impact on affordable housing units. That's why talks about bringing back the program have included ideas to build more affordable housing, and not just predominantly luxury units.
To replace 421-a, New York Governor Andrew Cuomo's proposed "Affordable New York" program includes a wage minimum for workers on certain projects with 300 or more units in certain parts of the city, which would then be eligible for 35 years of property tax abatement. But a new bill filed this week would change how the city calculates affordability in housing projects under the new proposal.
Currently, affordable housing developers use the area median income (AIM) calculated by the U.S. Department of Housing and Urban Development (HUD) to determine the eligibility of tenants for affordable housing and what their rents should be — the latest proposal requires developers to put aside a certain number of units for tenants earning between four to 130 percent of AMI. But AIM is calculated regionally. The formula groups together five boroughs, along with the counties of Putnam, Rockland, and Westchester, for a regional AIM of $65,200 for 2016.
The region's area median income does little to determine affordability across New York City. Just take a simple look at data provided by Point2Homes. The median household income in Astoria is far lower, at $51,988, while median household income for Washington Heights is $34,697. Contrast that with Tribeca's $118,959 and the Upper West Side's median household income of $96,010, and the minimum price of an apartment that qualifies as affordable under HUD's AMI does little to help alleviate the housing bill on families who need help the most.
The new legislation would require new projects under the proposed program and others to adhere to the local median income. Because of this, areas with lower local AMIs than the regional AMI could see better affordability.While areas with higher local AMIs could become neighborhoods where the "affordability" limit could still be pretty high, shutting out low-income renters.