NYC Seller Stories: Tanya Bishai
Julia Troy
| March 02, 2017 | Published in
Elegran Insider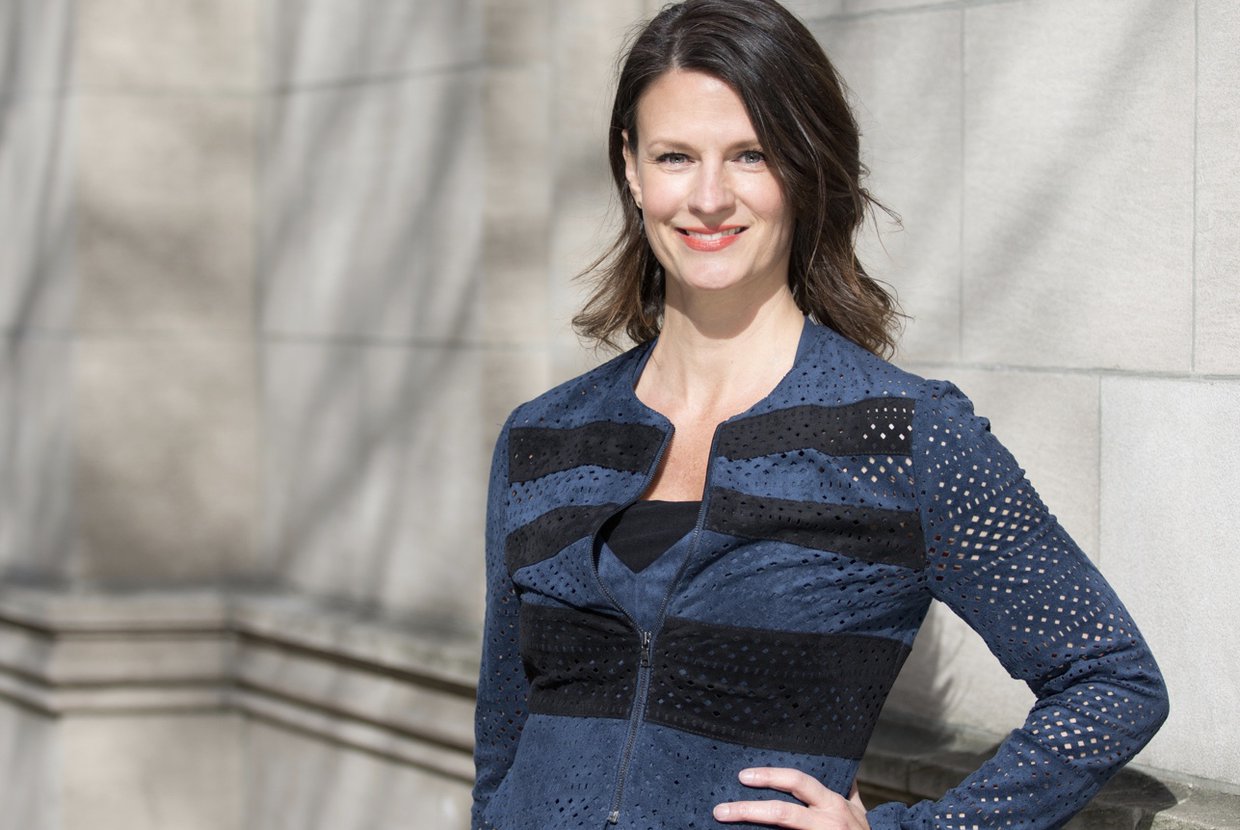 Tanya Bishai believed that New York City was in need of a new way of providing real estate services, one that was both team and technology-focused and most importantly offered clients the industry knowledge, transparency and honesty they deserve. This is why she became an Elegran agent. We recently sat down with her to learn more about what brought her to this agency and discuss some of her favorite things about the unique NYC real estate market.

What was your professional background prior to joining Elegran?
All my professional and personal work has been people-focused. I'm always looking for what makes them tick, what is meaningful to them, and what helps them thrive. I started my career in fashion offices doing public relations and recruitment and transitioned into helping C-suite executives build rewards and recognition programs that shaped a positive corporate culture.
What brought you to Elegran?
I was inspired by our principal brokers' approach to recruiting, training and building real estate agents. At Elegran, I found a team of knowledgeable, honest and smart professionals who were providing the type of technology-based client services I believed the NYC real estate market needs. I would recommend anyone on our team without hesitation. I don't think many other NYC real estate agents could easily say this about their peers.
What is your favorite part of the real estate industry?
Getting the opportunity to list and sell property in the greatest city in the world. Whether it's intuitiveness or my years learning what motivates individuals I can easily grasp a property's selling points and position it to the perfect buyer's audience. My clients can count on me arriving hours before showings, to clean, rearrange furniture, and bring in luxury items to ensure buyers have that turning point experience where they say to themselves "I have to live here!"
Can you talk about a successful recent closing?
There was a beautifully renovated two bedroom condo in Brooklyn, and my clients initially came in third place in a bidding war. When the sales agent let me know that there were two other bidders willing to pay more and put down more cash than my clients, I went into negotiation mode.I used the trusted relationship I had built with the listing broker to explain that although I know there were two other buyers willing to pay more, I was certain my clients were the best positioned and perfect buyers for this home. She laughed.
I then begin asking her a series of questions that made her consider the possible risks of the other buyers. This led to her agreeing to give the other two buyers a short deadline to prove their financials and quickly commit to a contract. Less than 12 hours later she called me back to tell me that we had won over the other two buyers. Call it luck, or skill my clients were beaming at the closing table, and so was the seller.
To what do you attribute your success?
I attribute my success to my real estate broker mother who also raised six children and the work ethic I inherited from my father. People have told me that I excel at the ability to recognize their deep motivators and desires, and then deliver on them. After a bit of time with my clients, I can help determine the neighborhood and the style of home they will flourish in.
What's your favorite NYC neighborhood and why?
The West Village! If you have the privilege of living there you're able to soak in its bohemian past while being a part of creating its uber cool future. With its courtyards and tree-lined streets, the Village retains its old New York charm while pulling you into its understated style and evolution.
My heart slows down when I am working in the West Village. When I am not running the streets finding the perfect place for my clients, you might find me at Sevilla's lingering over a bowl of paella and a glass of Sauvignon Blanc.
What's the best advice you can give to first-time buyers of NYC real estate?
Allow a trusted broker to get you prepared for an offer. The mistake many first time buyers make is believing they can buy on their own because they are smart, competent people and while they truly are, purchasing in NYC is unlike anywhere in the world. There are systems in place that unless you have experience in NYC real estate, you may find yourself on the losing end of an offer. Smart brokers expertly navigate the systems on behalf of their clients. Why wouldn't a buyer want a competent, experienced broker leading and advocating on their behalf? It's the seller that pays buyer broker's fees. It's an incredible service and advantage to work with a broker in order to find, negotiate and acquire one's dream home.
Finally, any predictions about the NYC real estate market this year?
It's a buyer's market! If you have the ability to acquire a piece of NYC property, now is the best time to do so.